Pygmalion effect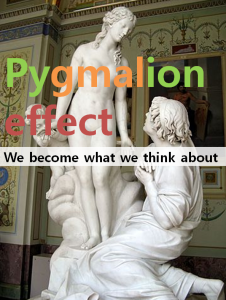 Do you know Pygmalion effect? It is same as Self-Fulfilling Prophecy. The Pygmalion effect is named after the Greek myth of Pygmalion. Pygmalion is a sculptor who made the most beautiful woman. He called her Galatea and loved her more than anyone else. Moved by his true love, Aphrodite give life to Galatea. So, The Pygmalion effect is that you can realize your hopes and expectations if you continue to harbor faith. It said power of words.
It can be summarized as 'We become what we think about.' The reason I said is that This is our story. That's it. It happens to our friends. However, difference is that who recognise it or not. There are people who know the power of words and people who don't know. If you don't know it, you can be swayed by words. Of course, maybe you can live very well. But I had a hard time. That's why I write.
One must live the way one thinks or end up thinking the way one has lived. – Paul Bourget
Culture : Powerful Inner strength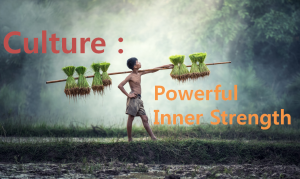 If power of words is to be more powerful, you know what happens? It creates 'Culture'. It change neighborhood's views and lifestyles. Confucius created  the Confucian culture. Now, Confucianism is the essence of Eastern culture. In the past, I don't know why Confucianism is the essence. Why do we think that just one person's words are so important? He is just a man like us. How powerful his inner strength is! Even 2,500 years later, It still survives. The same is true in Buddhism and Christian culture.
One man that has a mind and knows it can always beat ten men who haven't and don't. – George Bernard Shaw
The Words Carved in me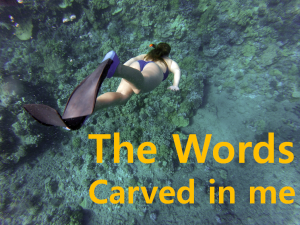 Do you have any words that moved you without recognition? This is what we have to do. we must find it.  It is so difficult because it's too dark to recognize. But Culture can be hints. Also educational environment and home environment is influential to ours. We need to look deep into ourselves. Two percent of the people think, Three percent of the people think they think, and Ninety-five percent of the people would rather die than think.(George Bernard Shaw) I want to 'think'. I think 'philosophy' is to learn how to think logically. For the next time, we are going deep into ours. Let's find 'words' ourselves.
Those who can't change their minds can't change anything. – George Bernard Shaw
Good luck 🙂