Fire! : WARP office came in a heartbeat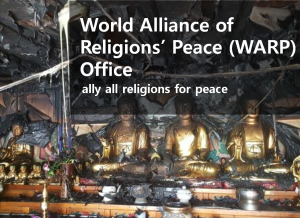 Red light glitters in the mountain."Fire!" There was a fire in a temple. An electrical short caused the fire. Ceiling and Buddha were covered with soot. There were no casualties but was in need of repair. But this temple was deep in the mountain. Even though they have different religions, members of WARP office were running in a heartbeat. WARP is a World Alliance of Religions Peace. They repair wiring and hang new wallpapers together.
There is no path to peace. Peace is the path. – Mahatma Gandhi
World Alliance of Religions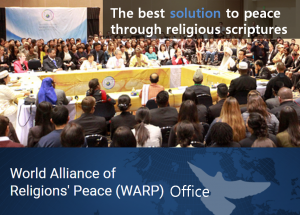 The Buddhist monk(63) said "When I meet HWPL members at first, I feel they have really beautiful mind." And he became a member of HWPL. He said "I think they do really good things that they work to ally all religions for peace. So I think I should help." Do you know World Alliance of Religions' Peace (WARP) Office? I'm particularly interested in 'Religion alliance'. So I have heard the WARP office. Those HWPL members belong to WARP office. Amazing thing is an innovative approach to Religious Dialogue. They teach each religion. They are resolving misunderstandings that caused a prejudice. Prejudice brings ruthless. We Are One! (more info)
I think this is true peace. – Buddhist monk(63)
Peace

is up to you

:0

Good luck

!