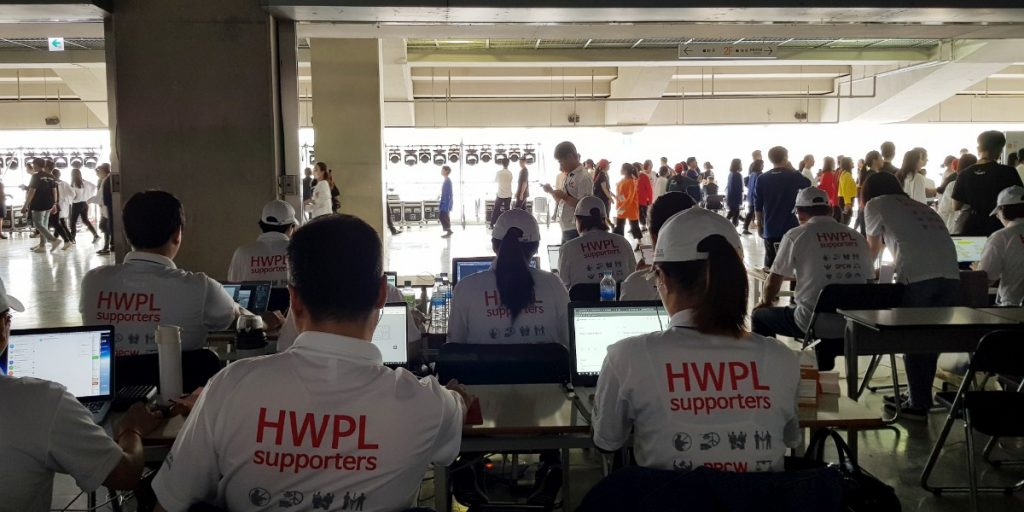 Do You Know HWPL Supporters ONE?
All peace-loving people are here. What do you think peace is? No matter what country you live in, peace is important. No one wants war. People who think war is a necessary evil cannot help shed tears once they lose their families by war.
It's not just self-satisfaction. And it's not just that others are pity. An average person can think of that idea enough. And there is enough doubt about what I can do. But with one leading people, we are confident that peace will be achieved.
He is the Chairman Man hee Lee of HWPL. Who is he?
HWPL Supporters ONE peace quotes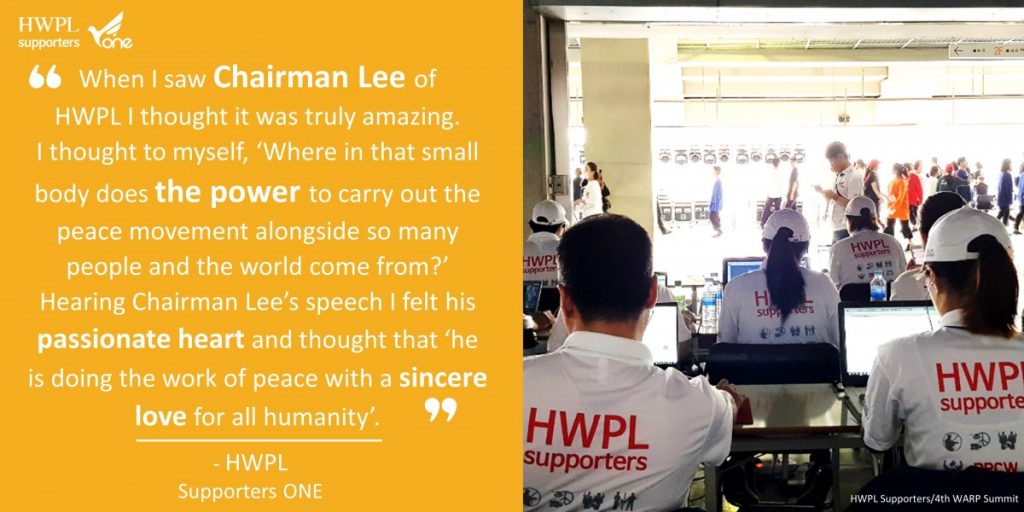 One supporter said "When I saw Chairman Lee of HWPL I thought it was truly amazing. I thought to myself, 'Where in that small body does the power to carry out the peace movement alongside so many people and the world come from?' Hearing Chairman Lee's speech I felt his passionate heart and thought that 'he is doing the work of peace with a sincere love for all humanity'. I thought that it was a very good thing to be participating in the HWPL Supporters ONE and doing these peace activities."
"I was also reassured by hearing the speech and congratulatory messages from the former and current presidents (more info) that had come from all over the world. When I thought that all these prominent figures from all walks of life are supporting the peace activities that I am also participating in, such as emphasizing the need for peace and the reunification of the Korean Peninsula, it felt like a genuine diplomatic effort. I now have a strong desire to work together in advocating for the Declaration of Peace and Cessation of War (DPCW) to be adopted by the United Nations."
What did you feel while living today? I wish you to feel that you can achieve peace. Let's take a look at what he felt when he went to the 918 WARP Summit.
"Above all, I thought that it is truly possible for people to live together so peacefully. Seeing all the people from different races, nations, religions and cultures enter while holding hands was heartwarming. I felt as though everyone watching was witnessing a scene of a peaceful world where everyone was able to dance together and enjoy themselves, which was made possible through the values of peace. I saw the hope that world peace is actually possible."
Peace is up to you :0 Good luck!