Nobel Peace Prize 2016!!!!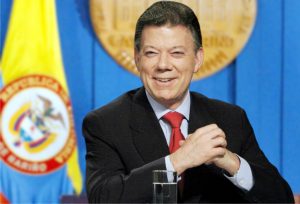 Juan Manuel Santos Calderón is the 32nd and current President of Colombia and sole recipient of the 2016 Nobel Peace Prize.
Why the Nobel Committee choose him?
The Norwegian Nobel Committee has decided to award the Nobel Peace Prize for 2016 to Colombian President Juan Manuel Santos for his resolute efforts to bring the country's more than 50-year-long civil war to an end.
This War has cost the lives of at least 220,000 Colombians and displaced close to six million people.
The Norwegian Nobel Committee said the award should also be seen as a tribute to the Colombian people who, despite great hardships and abuses, have not given up hope of a just peace, and to all the parties who have contributed to the peace process. This tribute is paid, not least, to the representatives of the countless victims of the civil war.(www.nobelprize.org)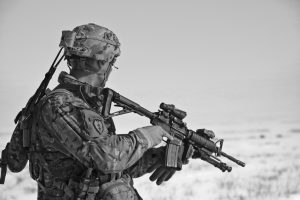 In addition originally, He is a hardliner on the rebels. 2006 to 2009, while serving as defense minister He dealt a series of blows against the FARC guerrilla group, including the rescue of Fernando Araújo Perdomo, the death of FARC Secretariat member Raul Reyes in a 2 March 2008. So he attain eminence among their own people. However after he became president, He averted his eyes on how to end the civil war fundamentally. The BBC said "A Hawk turned into A Dove"
Colombian Civil War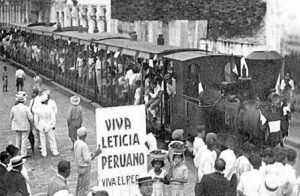 Despite abundant underground resources such as iron ore, oil, natural gas, Colombia displaced millions of people who end up as refugees and is branded the biggest drug market.  Why? Colombia take the long civil war.
Revolutionary Armed Forces of Colombia (FARC) began as a peasant uprising in 1964. What was the will of the people who started FARC?
Anyway this War has cost the lives of at least 220,000 Colombians and displaced close to six million people.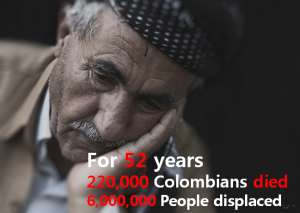 220,000 Colombians were died
6,000,000 people were displaced
Colombian Civil War is one of the most prolonged civil war in recent history and It is only armed conflict in the Americas.
PEACE Is Started!!!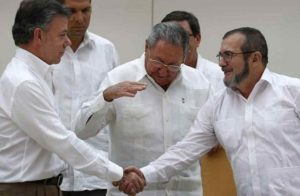 By the mediation of Cuban President Raul Castro, Rodrigo Londono and Santos pledge to a peace agreement in 2016-09-26.
Pen used in their signature is made from real bullet shell used is civil war. In pen grip "The bullet record our past. Education is our future." is written in Spanish.
After signing a peace agreement consisting of 297, President Santos give white dove badge to Londono. White dove badge is used for years on Santos's clothes. The Londono locate it into the chest and smiled. The two shook hands with each other.
Why peace agreement is rejected?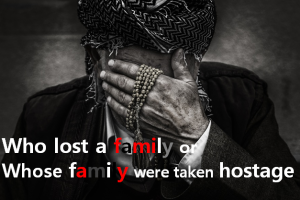 Their rejection is because of detail contents of a peace treaty. 
War crimes like drug trafficking and kidnapping of civilians in the FARC are exempted from obligation. And It ensures the legitimate political participation.
They who lost a family or whose family were taken hostage in FARC are against what is negotiated. Because It is too generous to rebels.
Yes! 49.78%   No! 50.21%
But voter turnout was 37%. Dissenting votes is 57,000 more than vote yes.
President Santos said "We dedicate this award to people suffering from civil war and millions of victims" and "We go a little bit and We get very close to peace." Santos held a national dialogue for the restoration of peace after the vote.
So, I find a similar situation.
 Colombia civil war for 52 years 220,000 died
Mindanao civil war for 40 years 140,000 died
It is really similar. At the same time, I have many questions.
Why Mindanao's peace agreement is not rejected? What is the difference? How did they use escape clauses? What is the difference?
Now MILF : Moro Islamic Liberation Front.
This 2nd Peace memorial is set up in the inside of MILF at 2016. It is amazing!!!!!!
1st Peace memorial is set up in 2014. Why? By mediation of HWPL, 40 years of Catholic and Muslim religious war was over.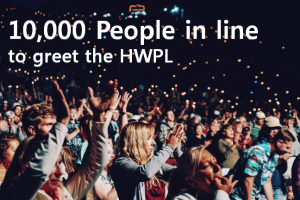 After 2 years, 10,000 people are in line to greet the HWPL. I was deeply moved by the news.
"Lee, brought a powerful message that adds to the power to achieve peace that we hope and desire. It means HWPL and MILF are partner for peace." – MILF chairman of Al-Hajj Murad Ebrahim
What is to be done about Colombia civil war?
I think they need more comfort. We have many different emotions such as happiness, anger, sadness, and annoyance.
So Respect and communication is needed. It looked like easy but It is really hard.
Finally I think Colombia need to learn 'how HWPL achieve peace in Mindanao'.