Green

ery :

Color

trend of the Year 2017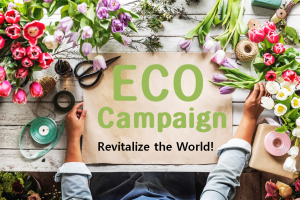 "Greenery bursts forth in 2017 to provide us with the hope we collectively yearn for amid a complex social and political landscape, Greenery symbolizes the reconnection we seek with nature, one another and a larger purpose." Leatrice Eiseman, executive director of the Pantone's color consulting arm, said. Why Greenery? It is a symbolic color of ECO campaign. What do you think about 'ECO'? Eco-friendly goods are more popular. These days, some of my friends have a lot of concern for the environment. So I write this posting 🙂
---
Revitalize! the World!
---
ECO

Campaign : Change the World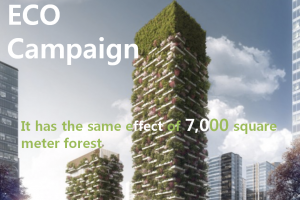 There is a flock of ideas. First, Green roof. Noted that there were so much effect. Absorbing rainwater, Providing insulation, Decreasing stress of the people and Helping to lower urban air temperatures and mitigate the heat island effect. Second, Vertical forest(Bosco Verticale) project. It is a pair of residential towers in the Porta Nuova district of Milan, Italy. It is just a tower. Tree tower! This vertical forest has 900 trees(550 and 350 trees respectively). It has the same effect of 7,000 square meter forest. It's so amazing! 
---
ECO Campaign "Color

the world

greenery"
---
Third, I want to introduce you a film. Dare to Be Wild(2015) Review If you want a gentle movie like 'Begin again' We can see beautiful picturesque greenery of being at one with nature. It is a story of one landscape designer who want to attempt to win a Chelsea Flower Show. You won't be sorry. 🙂
What you do makes a difference, and you have to decide what kind of difference you want to make.

Qusmo Qusmo 2012-09-17 (visit:629) – Jane Goodall
Peace

is up to you

:0

Good luck

!