African Refugee in Suitcase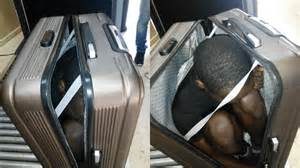 Monday (local time) Britain BBC reported that African refugee hiding in a suitcase was caught by the Spanish border guards of the North Africa. He want to go to the 'Ceuta'. He is a 19-year-old man from Gabon. He received first aid shortly after discovery.
Refugee's stories is a lot. Nowadays there is a continuing major refugee problem. I'll tell you more.
One woman hid under the dashboard space and one man hid under rear seat. What's surprising is that two man and woman hid in the same car. She received first aid with breathing troubles.
January 1st, the 1,100 refugee wanted to slip across the border in Ceuta. Then, Morocco military police come into conflict with 1,100 refugee. Both suffered injuries one after the other.
Refugee have no choice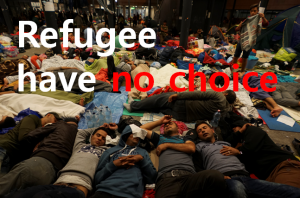 What do you think? In fact, It is not near from us. We wake up without any sense. He could drink coffee, we could  go to School. But Refugee have no choice. How miserable it is!!! It is not pity. Do you think Refugee is the same person like us?
If you or your family lived like that, You will be very upset. You can not sleep to resolve this issue. But we may or may not solve the problem of us. I understand that we are equally hard. I hope that we have to try a little harder. We must solve the problem.
"War may sometimes be a necessary evil. But no matter how necessary, it is always an evil, never a good. We will not learn how to live together in peace by killing each other's children." – Jimmy Carter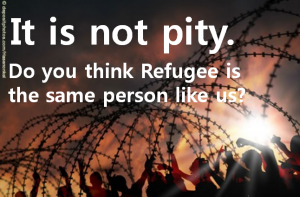 "The only alternative to coexistence is codestruction."- Jawaharlal Nehru
PEACE can be achieved. We can do it. 🙂