John Lennon returned a MBE medal.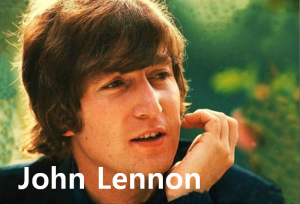 He is a member of Britain's legendary group 'Beatles'. John Lennon and Paul McCartney are assessed "They wrote the most popular music in rock ' n ' roll history." the Beatles received a MBE(Member of the Most Excellent Order of the British Empire) in 1965. This is exceptional for a pop at the time. John Lennon returned a MBE medal. John Lennon was later to return this medal with the meaning of criticism in the Vietnam war.
This is again emerging as an issue. Why?
A draft letter sent to Lennon's queen has been found. A connoisseur of the draft this letter is up to 60,000 pounds. 
How?
The man found this draft in albums that he purchased at 10 pounds in 20 years ago. The price rose 60 times. HAHAHA many friends will go to Secondhand store.
It is full text.
To. Her Majesty The Queen

I am returning this MBE in protest against Britain's involvement in the Nigeria-Biafra thing, against our support of America in Vietnam and against Cold Turkey Slipping down the charts.

John Lennon of Bag
Lennon's values
We can say John Lennon is greater than the Beatles at some point. The reason why John Lennon is highly regarded is his strong values for social movement.
John Lennon's most famous song is rightly the 「 imagine 」. This song is telling us to imagine a peaceful world without state and religion.
John Lennon think Gandhian nonviolence is the only way to transform society.
There is no path to Peace. Peace is the path.

– Mahatma Gandhi