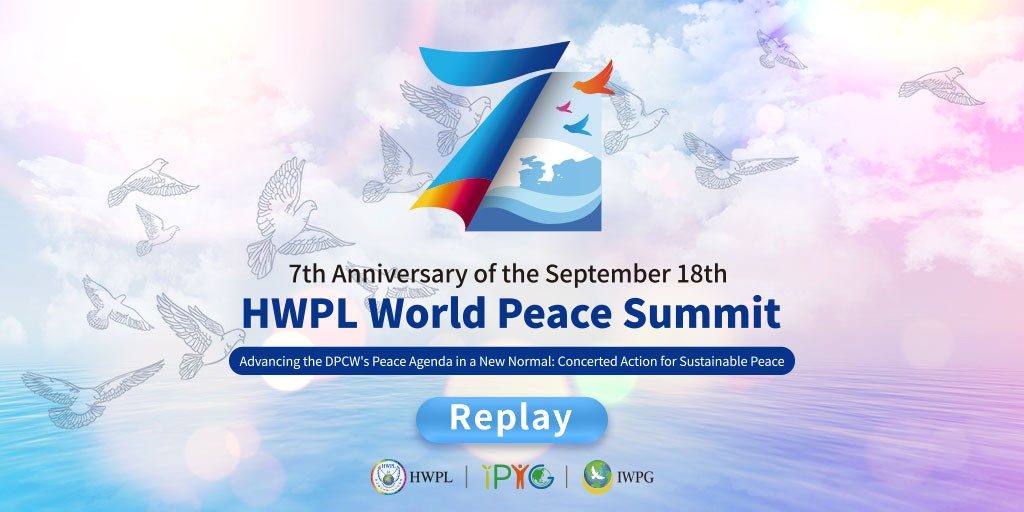 Title: 7th Anniversary of the September 18th HWPL World Peace Summit
Sub-Title: Advancing the DPCW's Peace Agenda in a New Normal: Concerted Action for Sustainable Peace
Host/Conduct: HWPL / IPYG, IWPG
Date: At the 18th of Sep. 2021, 20:00 KST (GMT +9)
Replay the video
I think it's comforting that there are people who act for peace somewhere in the world.
love peace… I wonder how beautiful it means.
Who wants peace? I actually think we all want peace. But in fact, we don't seem to have time to think about peace because we're too busy making ends meet.
But I think we can do that because we are safe. Because that's not my job. But there are still people whose parents died in the war right now. People die every day in disputed areas.
In the end, we all become one community. No matter how far away we are, it seems most important to know that we are one.
HWPL is the most powerful peace organization that practices this meaning. In particular, civic groups of HWPL really love peace. I think the power of young people(IPYG) and mothers(IWPG) will break through any difficulties ahead of us.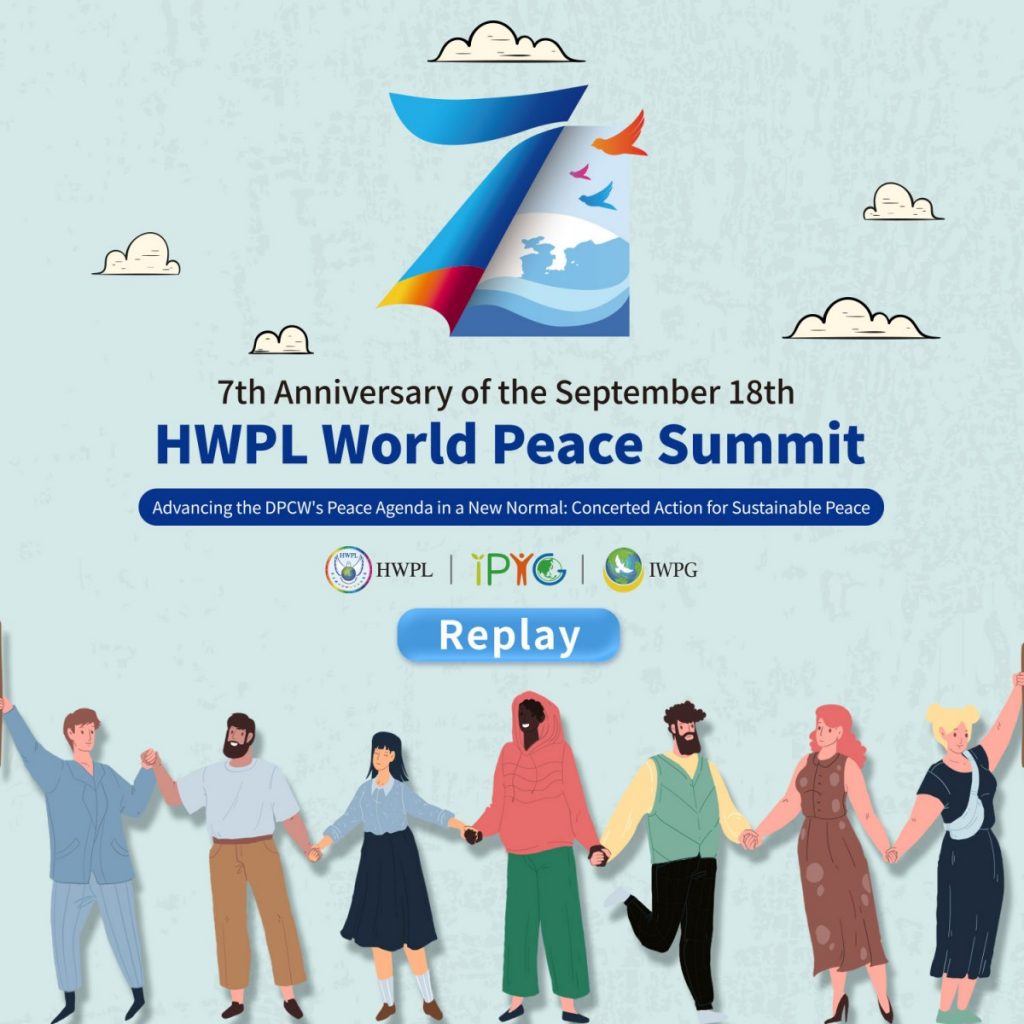 Mr. Man Hee Lee, the chairman of HWPL, said "What's our goal? To end the global war. To achieve peace and make it an eternal legacy for future generations.
What did we say? We said, 'We are one.'
I remember the days when we ran together hoping for one wish.
We shouldn't just look at this global village. We need to achieve our goal, right?
Who would work on this? HWPL family should do it, right? It's our mission. There's nothing bigger than this.
Should the global village be destroyed by war? It shouldn't happen. It is not love, but destruction. We have to love, right?
We all have to love like one body.
People usually like money and power, but what's better than that is to achieve peace without war.
Without peace, no matter what we have achieved, everything will be destroyed.
Lastly, let's talk about the one thing we promised and shout it out together. We are one! Thank you."
The Pandemic prevented us from meeting, but we became more connected. It's like a network of lights.
In fact, I want to say everything in the video one by one.
You can feel it and know it when you see it in person.
I wish I could feel the power of HWPL.
Peace is up to you :0 Good luck!