Hi, I'm Ming, who loves peace.
In fact, we are often busy making a living day by day, but I feel that it's because my vision is too narrow.
If I look at the wider and bigger world and put my eyes on it, I think I realize that the problems I'm experiencing are small things. 🙂
Today, I want to introduce something that surprised me in the past. He melted the gun to make a sickle. :0

8th Anniversary of the January 24 HWPL Peace Day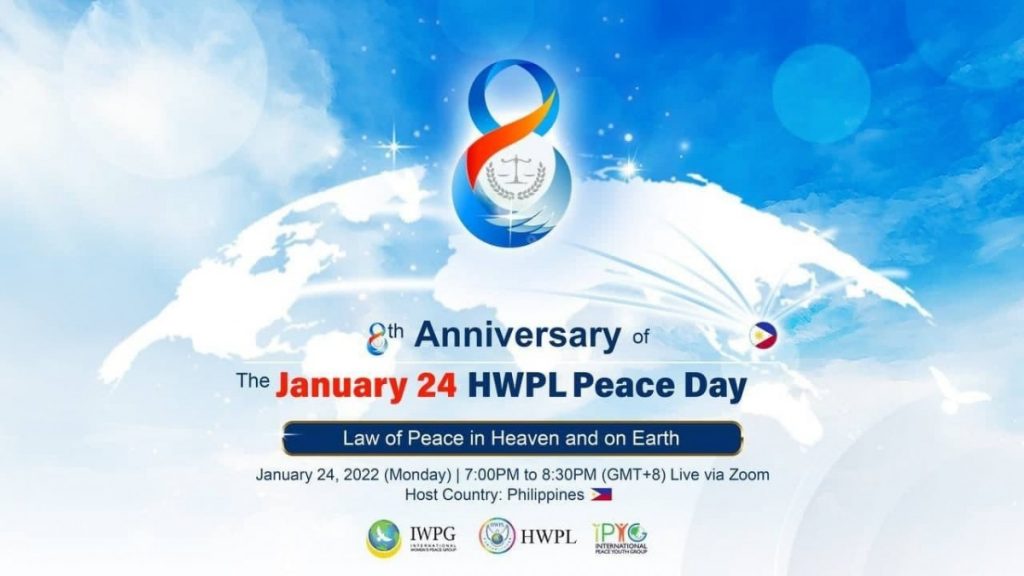 Title: Law of Peace in Heaven and on Earth
Date: Jan. 24th, 2022(Mon) PM 7:00 (GMT +8)
Replay: https://www.facebook.com/hwplph

An international online peace conference will be held to celebrate the 8th anniversary of a civilian-led peace agreement in Mindanao on the 24th of January. The day was designated as the HWPL Peace Day by the Province of Maguindanao and the Moro Islamic Liberation Front (MILF) in the Philippines.
The event, under the theme of "Law of Peace in Heaven and on Earth" is supposed to gather more than 2,000 social representatives.
In addition, this event will serve as a venue to raise public support for establishing an international law for peace based on the Declaration of Peace and Cessation of War (DPCW) and to promote interfaith harmony between religions.
I personally think the HWPL method is very wise.
Moving citizens, this is their way. 🙂
It's already the 8th…? It's cool that they seem to move forward every year.
Peace is a direct feeling. Peace is difficult to come close unless you think and act in person and meet people. Scatter your good influence around you from now on!