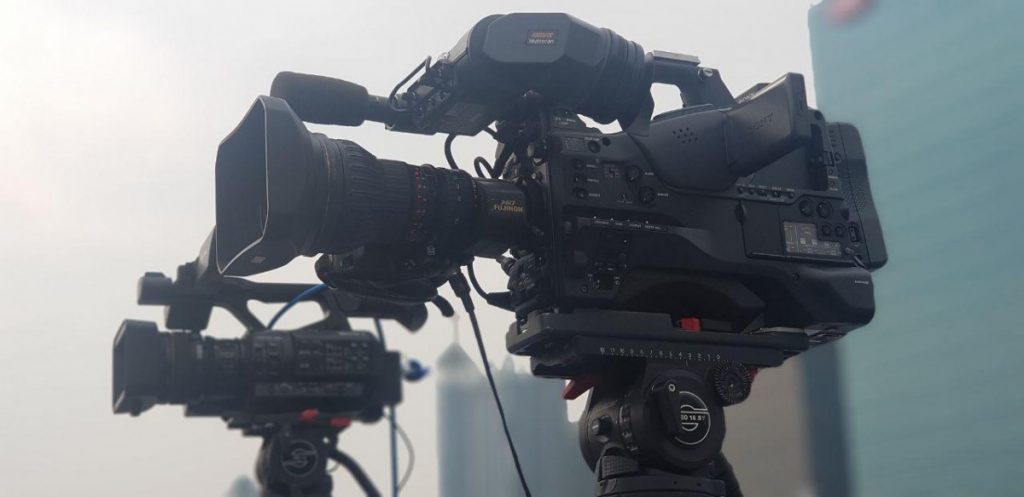 126 foreign media outlets in 77 countries around the world have promoted 6th HWPL Peacewalk, including Australia, China, Germany, India, the Philippines, Russia, South Africa, the United States.
It urged leaders of the countries to enact a "peace international law (DPCW)" to end war. On March, HWPL delivered "Peace Letters" written by 1.3 million people around the world to the heads of states and UN ambassadors in 192 countries. So that the DPCW could be introduced as a U.N. resolution to effectively guarantee world peace.
Peace Letter Campaign was started by IWPG and IPYG. Women are determined not to sacrifice their children any more in the war, and young people have begun sending letters to their leaders expressing their desire for peace as well as their will to protect themselves from the war. Last year, 200,000 letters of peace were delivered to the presidents of seven countries, including Jae-in Moon.
Link: https://www.nbcbayarea.com/
Link: https://www.telemundoareadelabahia.com/
Especially, I really hope to see this fourth video. I really feel that peace is going to be achieved. If our thoughts become one, and our actions become one, what can stop us? No one can stop our desire for peace. Who would want to die? Who would want to lose their family to war? They say they start a war to protect their country, but… Before that, if we have a good heart, we can prevent many young people from dying without having a chance to blossom.
6th HWPL Peacewalk: Peaceletter
Link:
http://www.fox34.com/story/40536436/5000-los-angeles-residents-join-world-wide-peace-walk-urge-presidents-to-enact-peace-law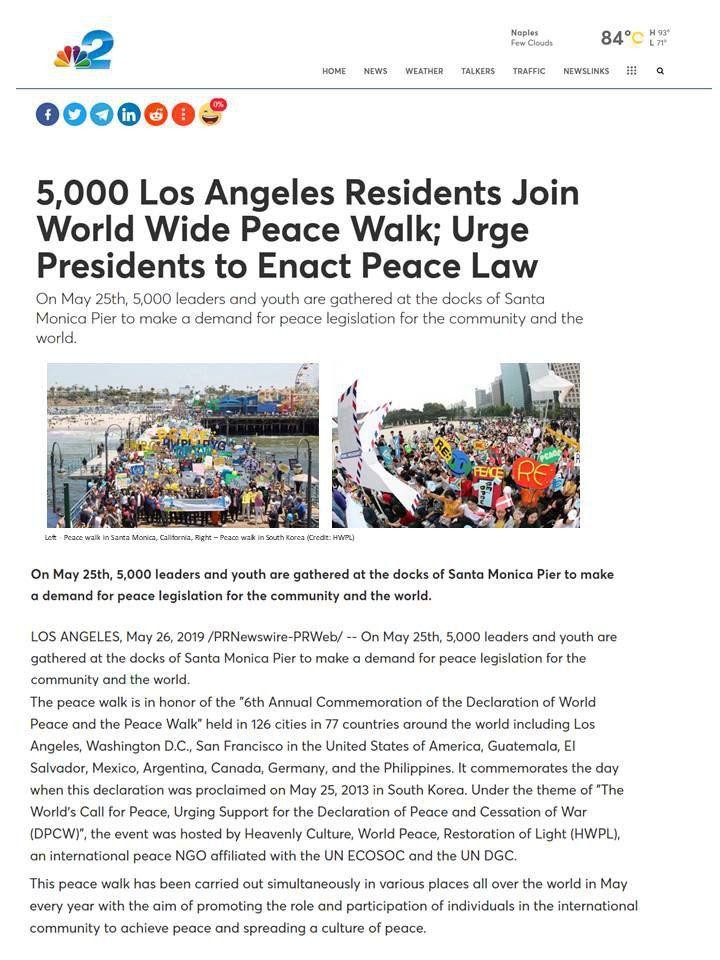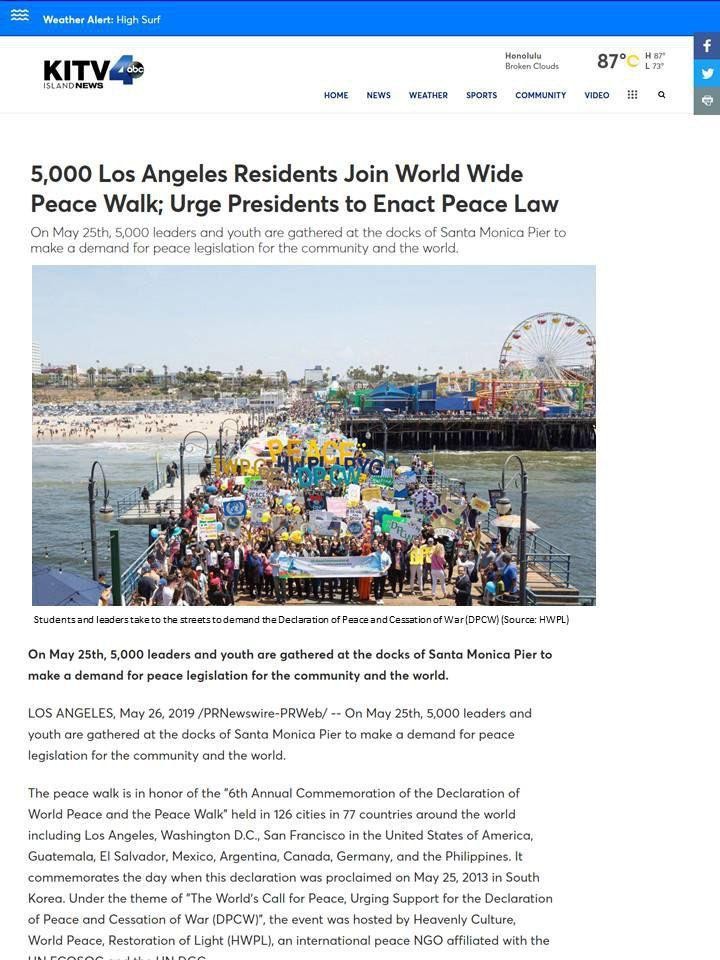 Dear Heads of Countries, I urge you to show your active commitment to achieving peace by responding to the letter of peace that expresses the desire of mankind. If you love your country and people as a representative of a country, I ask you to work together to ensure that the DPCW is submitted to the UN and thus establish a framework for world peace and end of war.
The task of the time is to create a world of peace and pass it on to future generations. To do this, we can achieve true peace only when we identify the answers to achieve peace through the peace process that HWPL is making and practice it as a messenger of peace. Let's all be an "One Voice" for peace and achieve DPCW together. And let's work together and join in drawing support and cooperation from the international community.
Official : http://www.hwpl.kr/
Youtube : https://www.youtube.com/c/hwpl
WARP Summit : http://www.warpsummit.org/
IPYG : http://www.ipyg.kr/
IWPG : http://www.iwpg.org/en/
Peace is up to you :0 Good luck!