What do you think is a peace walk?
"HWPL's 10th Annual Commemoration of the Declaration of World Peace and the Peace Walk" is organized in 89 locations across 59 countries in May.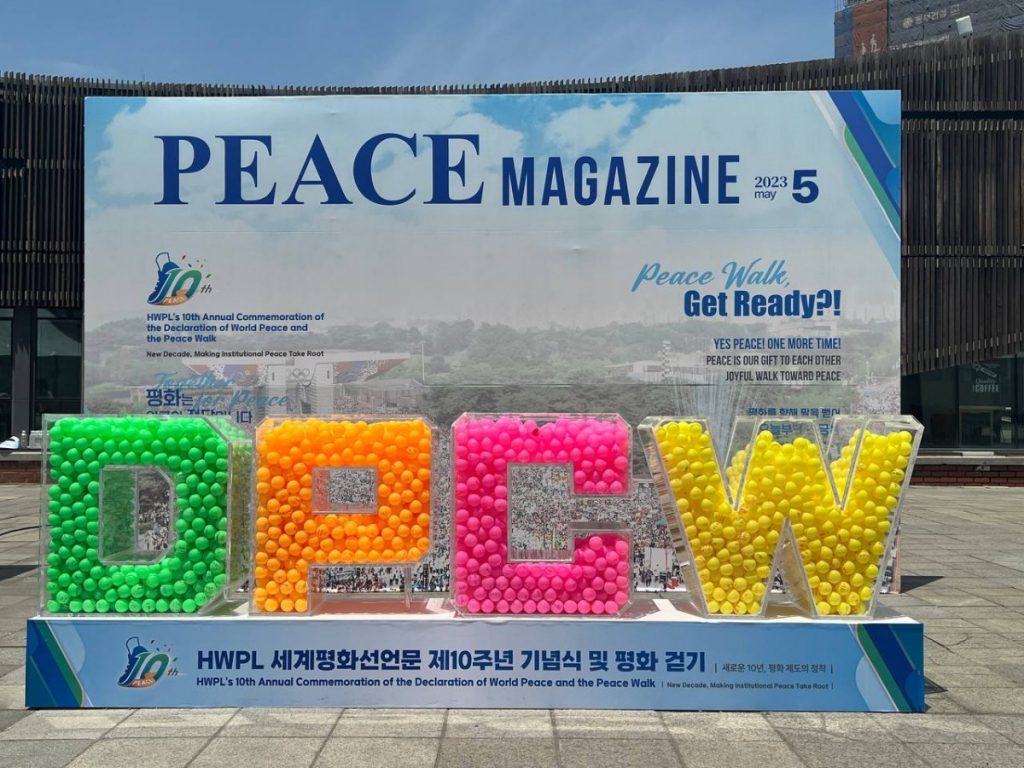 When do we think of peace in our daily lives? I get up in the morning, do morning routines, and have a simple breakfast. When I go to work and take care of my backlog, lunch time is approaching.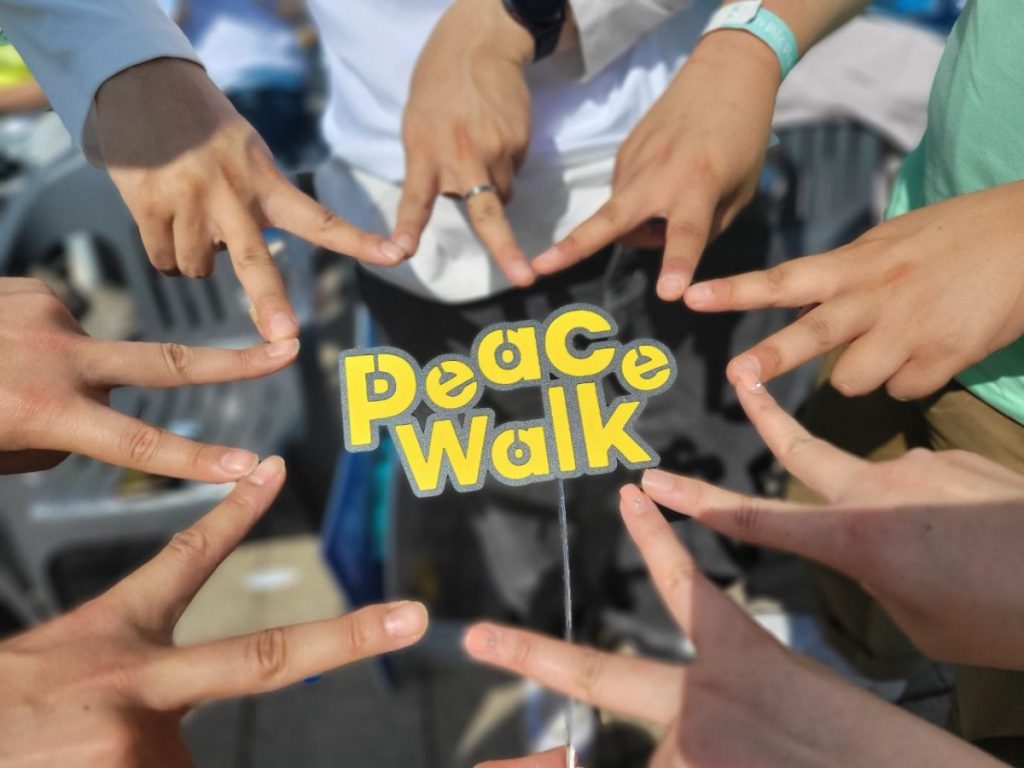 After saying anything with my colleagues, I work again in the afternoon. I have a dinner appointment, so I enjoy my meal, go to the gym, or run in the park. I come back home, read, do night routine, and then go to sleep.
There is no room for peace here. Isn't this our daily life?
Shouldn't we need a way to make peace even a little bit once a year, once every six months, even once a month?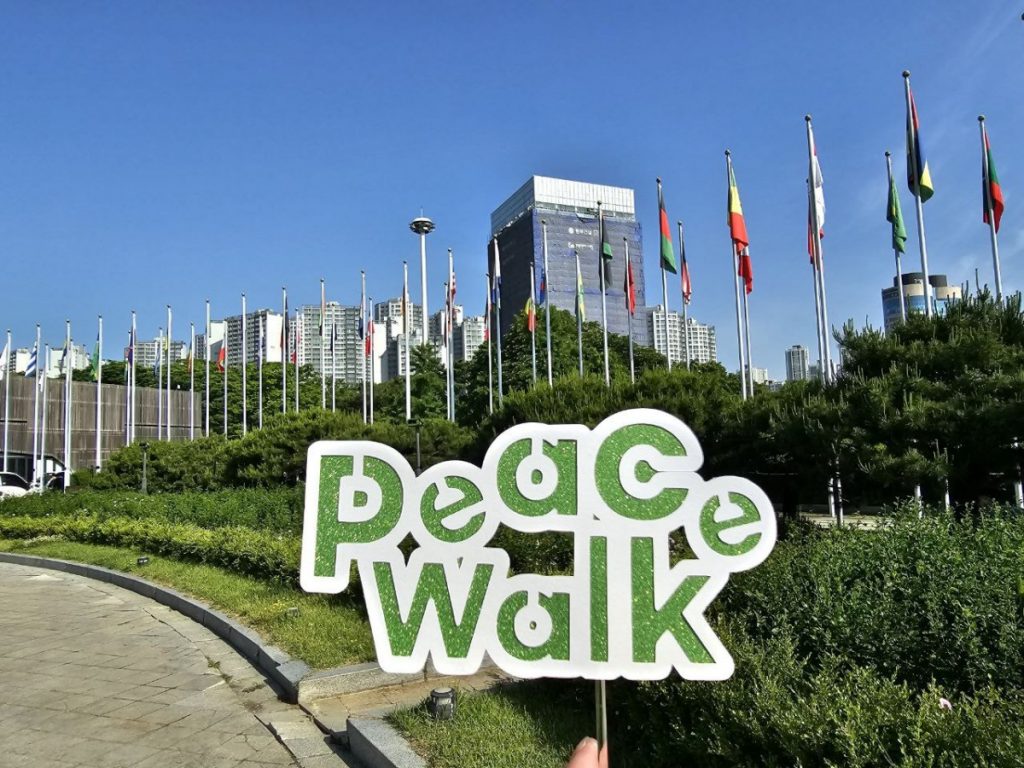 In that way, peace events and peace walking are really great ways!
525 Peace Walk has begun!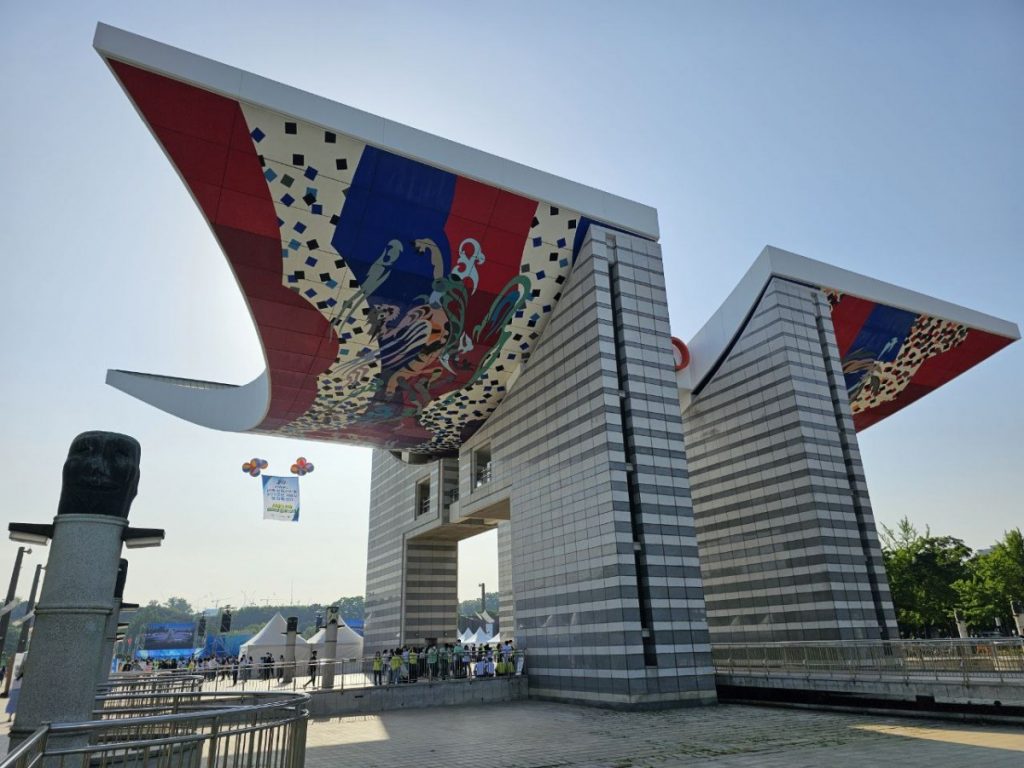 On May 25, 5,000 participants were gathered at the Peace Gate of Seoul Olympic Park in South Korea, and other thousands of individuals around the world, including France, the United States, China, Japan, Australia, and Germany, are expected to join the events until the end of this month.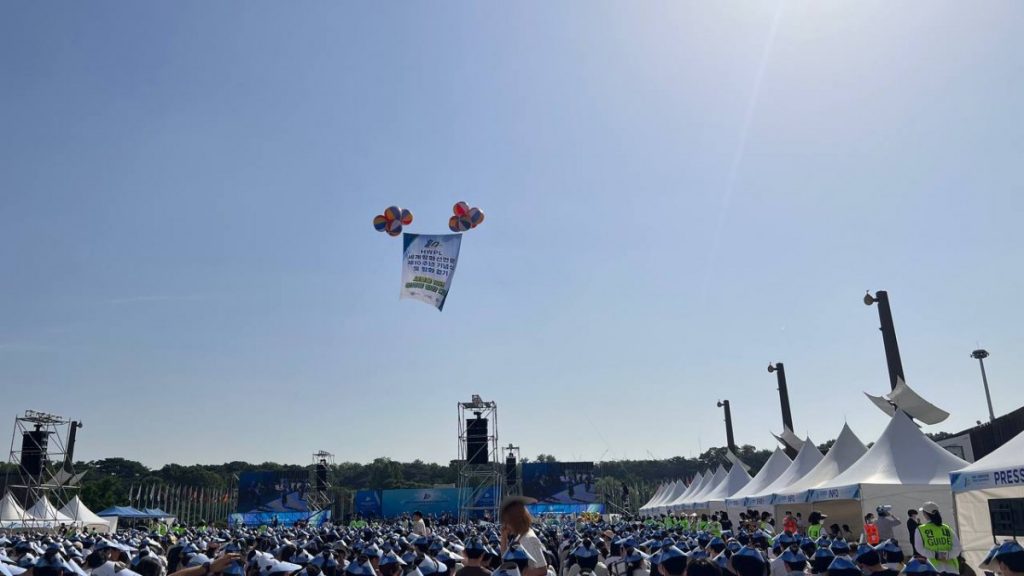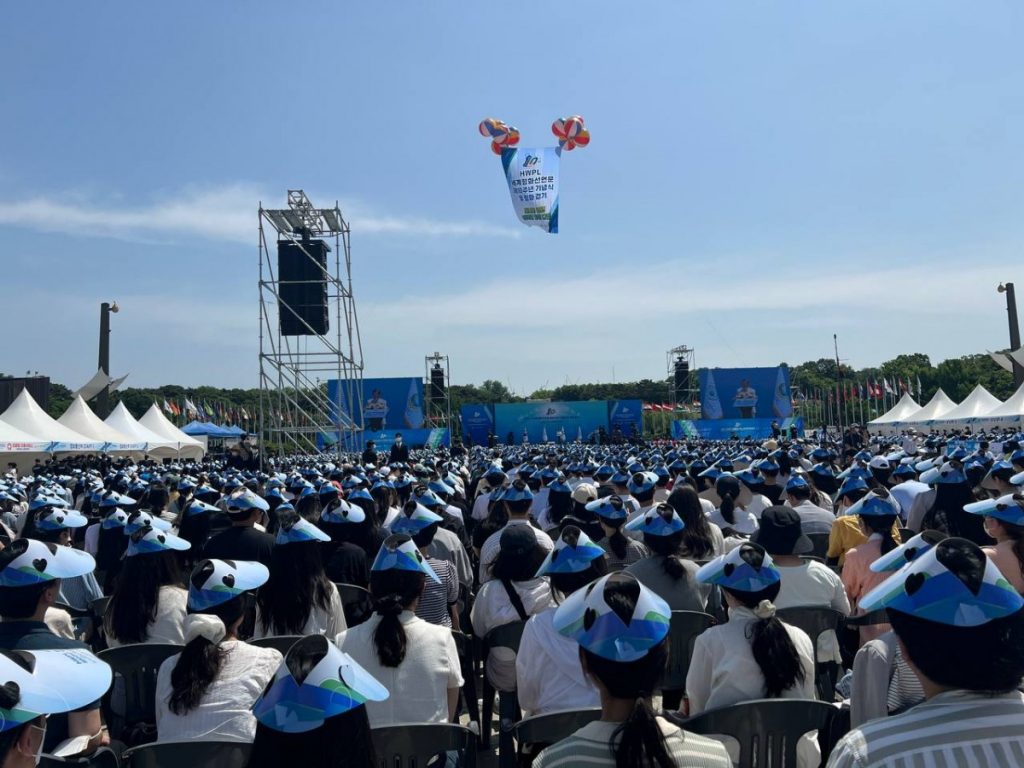 What is peace? I don't think it's a bad idea to take a descriptive test. Like Baccalaureate in France!

Baccalaureate can describe his thoughts on important human problems for hours. The whole nation is interested in this year's problems and there is a culture of expressing their opinions.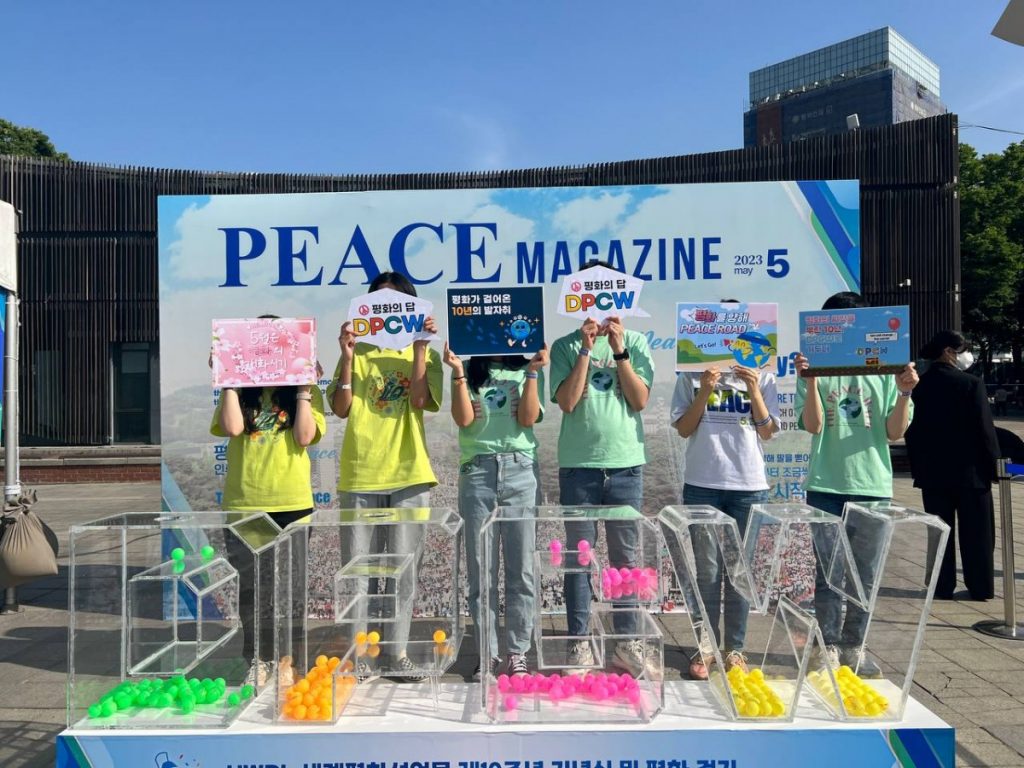 In the event, the "Joint Statement of the 10th Anniversary of the Declaration of World Peace" was unveiled.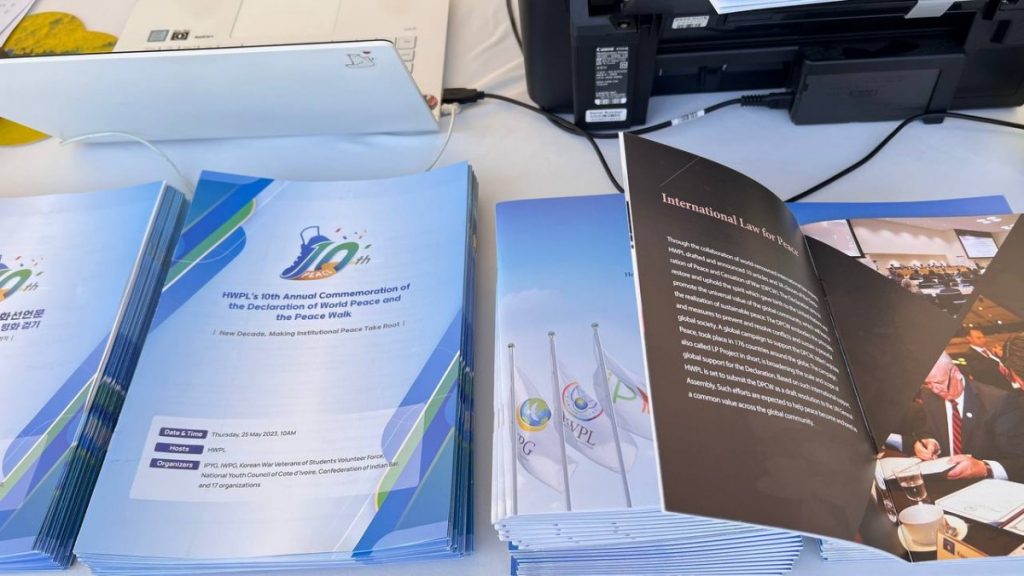 The statement said that the Declaration developed into the "Declaration of Peace and Cessation of War" (DPCW) to pursue "a transition from the rule of power to the rule of law" based on principles of "democracy, justice, civil liberties and equality, religious freedom and responsibility."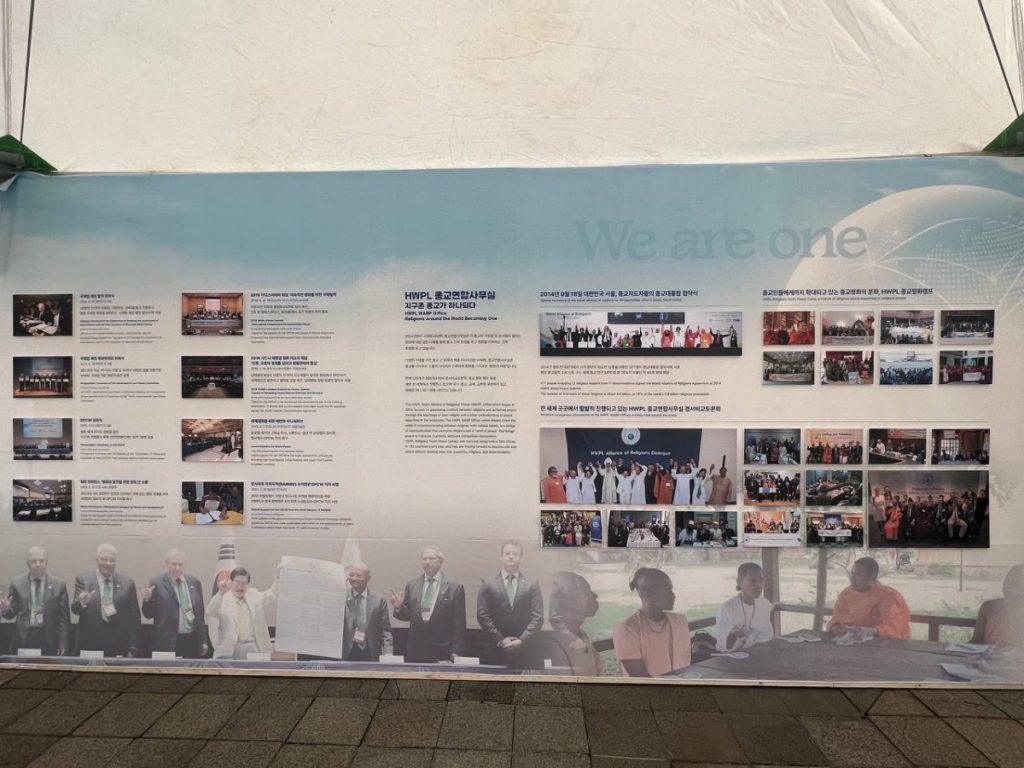 Through the joint statement, HWPL and participating organizations affirmed their commitment to institutionalizing peace through international cooperation, aligning with the UN Sustainable Development Goal 16 "Peace, justice and strong institutions."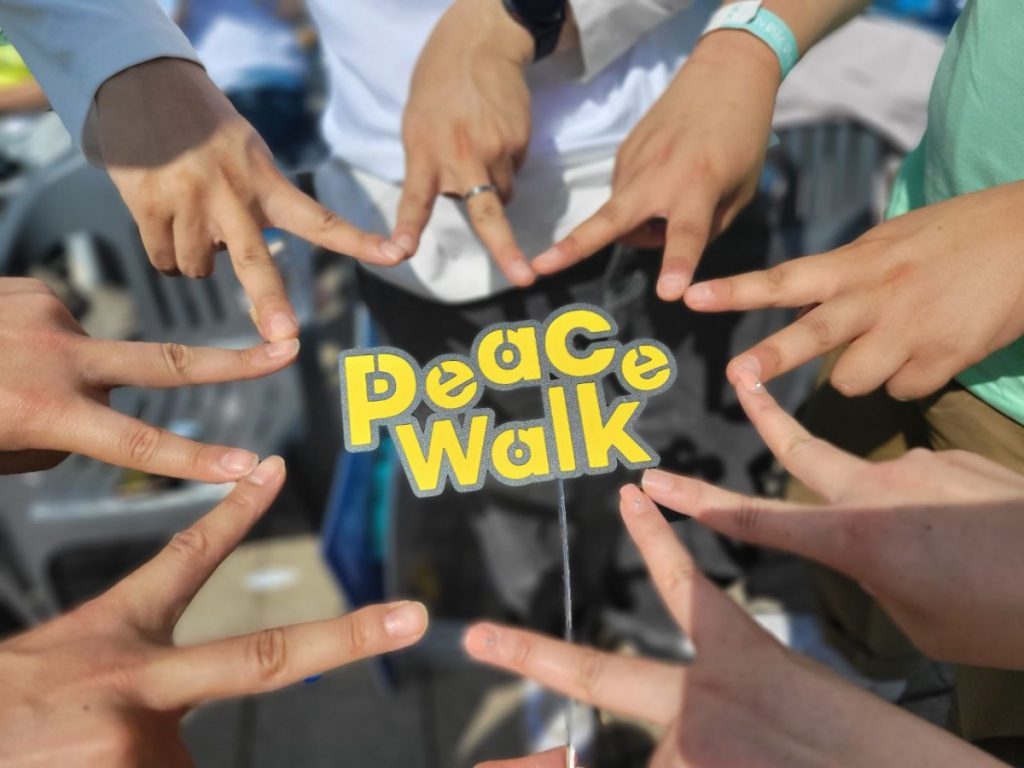 I'm also very interested in SDGs! Isn't it so cool? The sight of humanity working together to achieve their goals!
Actually, there are many shortcomings in reality, but I think it would be good if we put our hearts together and work together! How can we do that? It's definitely possible if we all make up our minds.
This time, design props came out! I got it when I participated in the SNS event.
The Power of Restarted Offline Walking
This time, design props came out! I got it when I participated in the SNS event.
Recalling HWPL's peace activities for the past 10 years, Chairman Lee Man-hee said, "Since we pledged to work together for world peace 10 years ago, we have been calling for peace all over the world. We have advocated that peace should be taught at home and at school, and that everyone should become messengers of peace. I went to the battlefield in Mindanao, Philippines to raise the voice of peace and we were promised not to begin war again."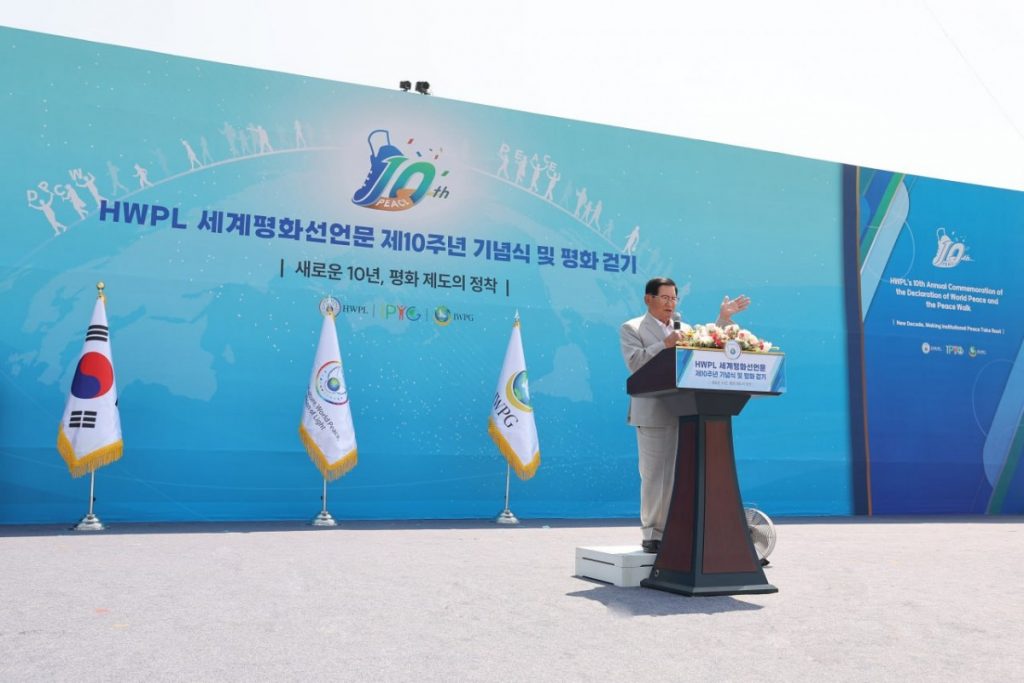 He also emphasized, "Everyone should be one under the title of peace and work together to create a good world and make it a legacy for future generations. This is what we need to do in this era in which we live."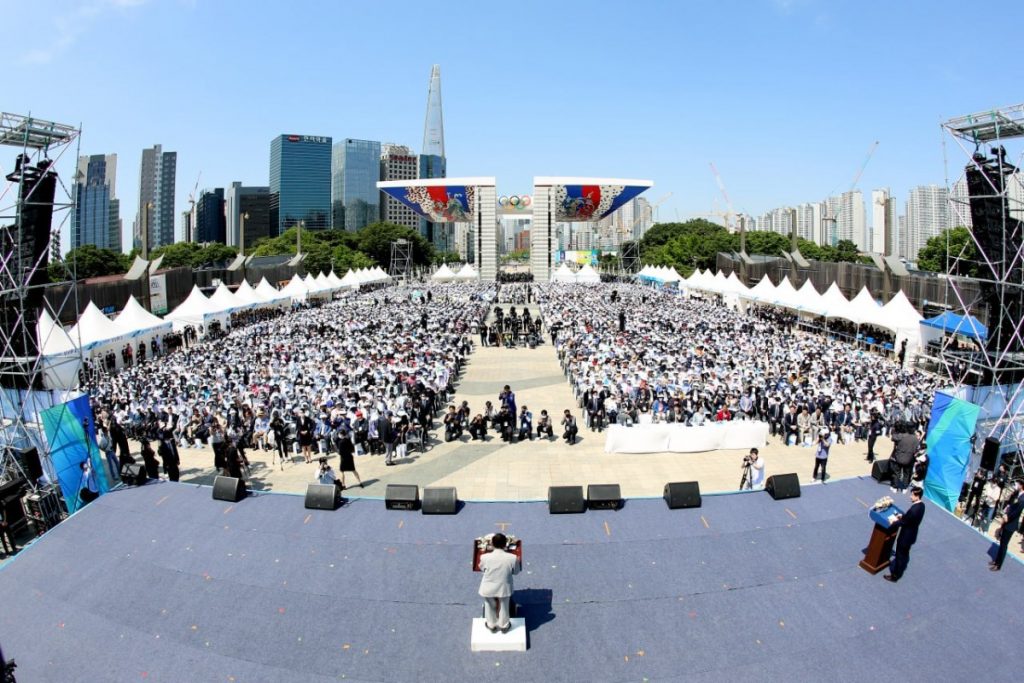 Since then, numerous speakers have attended and various events have been held, so I'll post a YouTube link! I hope you can see it.
Since the pandemic, the peace walk, which has been conducted only online to comply with each country's quarantine guidelines, will be held offline again.
HWPL's 10th Annual Commemoration of the Declaration of World Peace and the Peace Walk
Subtitle : New Decade, Making Institutional Peace Take Root
Date : May, 25, 2023, 10:00AM (GMT+9)
#HWPL #ManHeeLee #10th_WorldPeace_Declaration #525Peacewalk #DPCW #International_Law #PeaceLetter #Peace #PeaceAnswer #Together #WeAreOne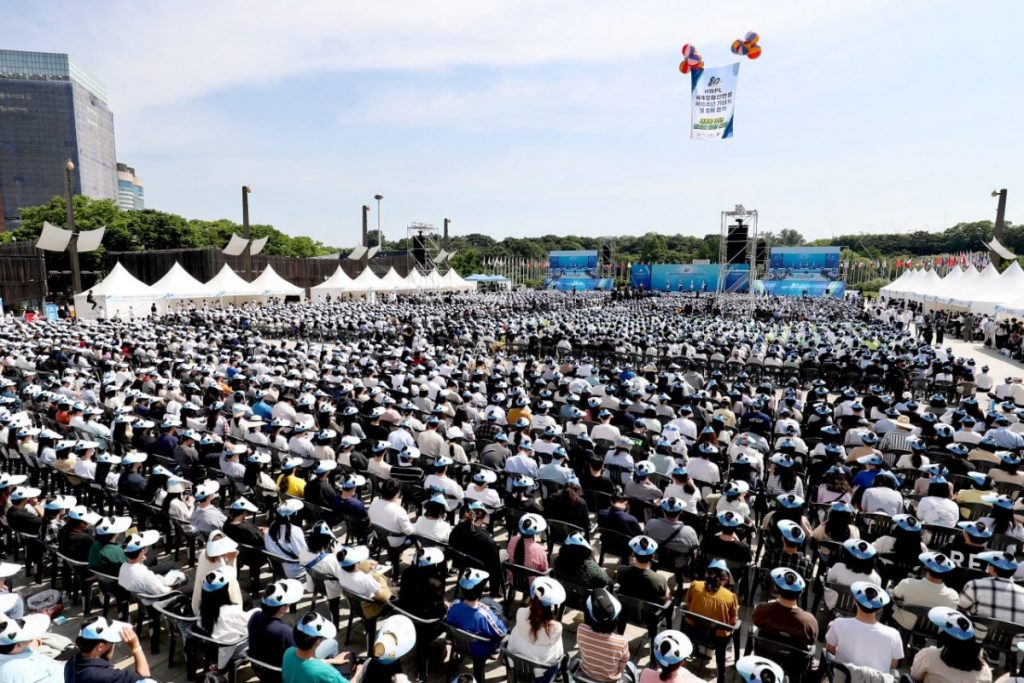 On May 25, you will be able to see a march of peaceful walking in major cities around the world, shouting "Legislate Peace (LP)."
In order to achieve the goal of "establishing a peace system," the HWPL will continue to promote DPCW's resolution to the UN General Assembly, implement peace education through governments and official institutions, regular communication channels to promote understanding and resolve conflicts between religions.
Let's be interested in peace, too!
Peace is up to you :0 Good luck!