Let's make Christmas cake!!!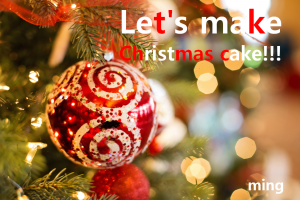 Now, Christmas is coming soon in one month. There are multi-colored pretty lights dangling big tree and couples will walk arm-in-arm down the street.
On such a nice day, I'm wondering if we should try a gift to family or lovers. Gift is to make a pretty cake for them. Therefore I will introduce you about the Christmas cake to make at home. There are many kinds of cake such as sweet potato cake, chocolate cake. Among these by far the greatest is strawberry cream cake.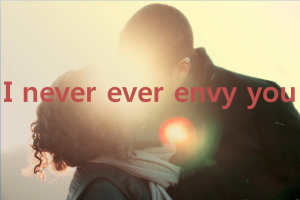 From now on, let's learn how to make strawberry cream cake.
First, Cake sheet
First, ingredients of cake sheet are flour (Soft flour) 70 g, three eggs, sugar 60 g, butter 20 g, 18 cm round cake mold, hand mixer and parchment paper.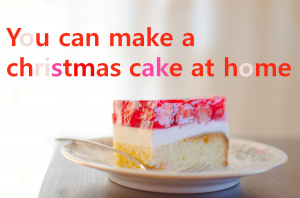 In advance Eggs are removed from refrigerator an hour ago at room temperature.
Melt the butter and sift flour. Add the eggs and sugar on the bowl and whisk the cream.
When whipped cream become ivory color and firm, add sifted flour and mix evenly with melted butter.
Make a sheet with parchment paper in the 18cm circular frame and then pour the batter.
Dab three times up and down and preheat oven to 170℃ and then bake for 25 minutes.
Cool completely cake sheet and cut a top of cake flatways, and cut horizontally in half again.
Second, Toppings
Second, ingredients of toppings are strawberries 500 g, cream 300 cc and 2 tablespoons sugar. Ingredients of syrup are water 60 cc and 2 tablespoons sugar.
Whisk the cream firmly with sugar, cut the white part of strawberries and cut in half lengthwise. Boil syrup with water and sugar and cool it.
Apply syrup 

moistly

 to two sides of cake sheet that we already cut.
Put the bottom of sheet cake on plate and brush top with 

whipped 

cream.
Put a round cake mold and put strawberries around the dish so that you see cross section of the strawberries.
Fill the middle part with whipped cream and remaining strawberries.
Lastly fill it with cream to the top and place cake sheet over cream.
When It held its shape in refrigerator, remove a cake mold, spread evenly on top with whipping cream and decorate with strawberry and herbs.
It is complete!!!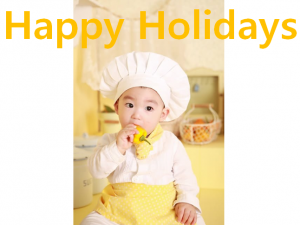 With the year coming to an end, make a cake and other tasty dishes. 🙂