Korean New year's day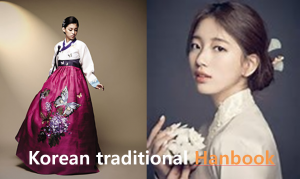 Do you know Korean traditional holiday? In Korea, there are four traditional holidays: New Year's Day, Hansik, Dano, and Chuseok. Funny thing is, the highest number of deliveries in Korea are made during New Year's Day and Chuseok. Many people only see each other twice a year during the New Year's day and Chuseok. I love this holiday because I don't go to school for a long days!! It is most nearly five days. New Year's Day is the end of January. Chuseok is the beginning of October.
New Year's Day in the world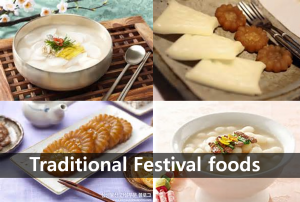 The Chinese New Year is a 15-day holiday. It is also called Spring Festival. The redness are all over China. Why? Because red lantern is a symbol of good luck and fortune. Japan's New Year's Day is お正月. In Vietnam, Lunar New Year is widely known as Tet(Tết/節). The day before, everyone is busy to start cleaning the house in the morning. The house is full of energy. Songkran(สงกรานต์) festival is to celebrate Thailand's New Year. It is like a Water Festival. The festival is full of vigor.
Traditional Festival foods
Funny thing is, People fret over the holidays about putting on the pounds after so many festive meals. It is very colorful. Of course, we will eat lots of delicious food! Picture is good than text.
I see you 🙂