Syrian civil war is not end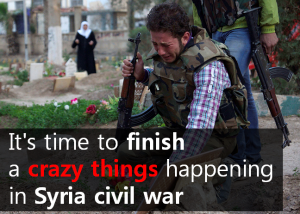 Syrian civil war is approaching for the sixth consecutive year. The result of Syrian civil war is 450,000 deaths and 12 million refugees. This is so terrible. It seemed an awfully long time for Syrian people. On December 30th last year, the Syrian government forces and Syrian Rebels called a total cease-fire. On December 31th last year, the U.N. Security Council unanimously passed a resolution supporting Syria's total cease-fire.
But volatile energy is happening again. Syrian Rebels won't attend Peace Talks. Why? What's certain is that It is not just Rebel's fault.
Syrian Rebels claims bomb damage after the truce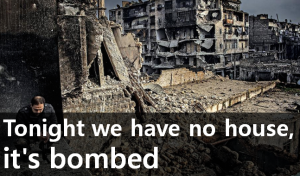 According to British broadcasting BBC, many Syrian rebels issued a joint statement on January 2. "The alliance with government forces are in violation of a cease-fire agreement to continue the bombing." These Syrian rebels stressed "If Syria Government forces continued to breach an agreement, Syrian rebels will suspend all discussions related to peace talks held in Astana, Kazakhstan."
Syria Government forces attacked a Barada valley in northwest of Damascus. It is a strategic location that is in charge of Syrian capital's main water supply.
Do you know the Wadi Barada media office? It is a civic group that report massive air strikes. Syrian Rebels added 'There were at least nine times of air strikes form January 1st. 6 were killed and 73 were wounded.
What else can we do to stop War?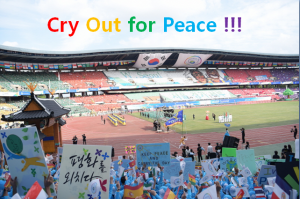 Have you ever fell in love? Yes or No? What do you do when you are in love? Someone can say "When I'm in love, I bet my life" and another can say "I am alive only when I love". Can you see my point? 🙂
Peace is like 'Love'. Here is the answer. There can be no peace without love. Do you bet your life? Can you say "I am alive only when I cry out for peace"? But that's easier said than done.
"Everyone thinks of changing the world, but no one thinks of changing himself. " – Lev Tolstoy
 So we must change myself. 🙂 Good luck to you.