Nobel Peace Prizes List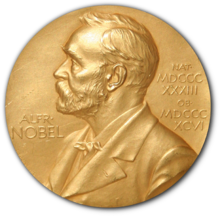 "for their efforts to create peace in the Middle East"

"for their work for the peaceful termination of the apartheid regime, and for laying the foundations for a new democratic South Africa"

"in recognition of her work for social justice and ethno-cultural reconciliation based on respect for the rights of indigenous peoples"
"for her non-violent struggle for democracy and human rights"(www.nobelprize.org)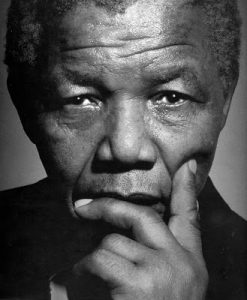 Do you know Nelson Rolihlahla Mandela?
He is very famous person. Why? You already know the reason.
He is the first black president by a vote.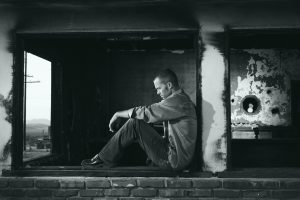 Do you know that? He was in prison for a long time. How long?
26 years!!!!! It's surprising!!!!
It's sad.. And I have mixed feelings.
Why did he go to jail? Hmm… It's mixed.
in 1961 Mandela, Sisulu, and Slovo co-founded Umkhonto we Sizwe ("Spear of the Nation", abbreviated MK). Becoming chairman of the militant group, Mandela gained ideas from Marxist literature on guerilla warfare by Mao and Che Guevara as well as from the military theorist Carl von Clausewitz.(Wikipedia)
So he was captured in 1962. He gave his final testimony  in court. It is called Rivonia Trial Speech in 1964.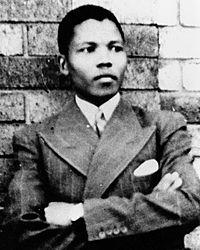 "I have fought against white domination, and I have fought against black domination. I have cherished the ideal of a democratic and free society in which all persons will live together in harmony and with equal opportunities. It is an ideal which I hope to live for and to see realised. But if it needs be, it is an ideal for which I am prepared to die." 
After 30 years later his inauguration took place in Pretoria on 1994.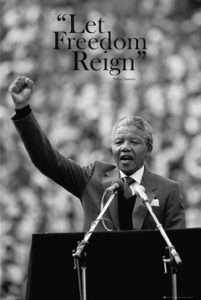 "We understand it still that there is no easy road to freedom. We know it well that none of us acting alone can achieve success. We must therefore act together as a united people, for national reconciliation, for nation building, for the birth of a new world. Let there be justice for all. Let there be peace for all. Let there be work, bread, water and salt for all. Let each know that for each the body, the mind and the soul have been freed to fulfill themselves. Never, never and never again shall it be that this beautiful land will again experience the oppression of one by another and suffer the indignity of being the skunk of the world." – Inaugural Speech in 1994
Now you read this essay…
What do you feel…?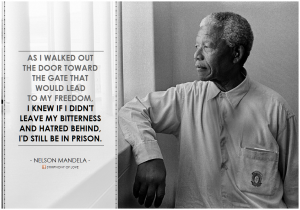 Your feeling is the most important thing for your sake. It is the most important thing that I think!!
I don't know much about politics. I don't know much about ideology.
So I can't make a judgement that Nelson Mandela is good or bad.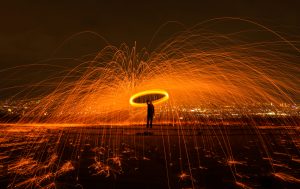 The purpose of this essay is just to share the enlightenment.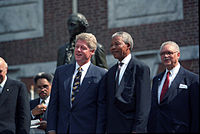 "What counts in life is not the mere fact that we have lived. It is what difference we have made to the lives of others that will determine the significance of the life we lead."
– Nelson Mandela