Hi. Mom.
Your home is 8000 km away from here.
I don't think we're as far as it is..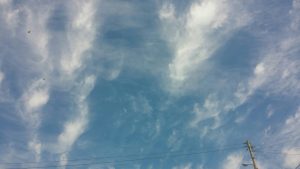 How's the sky?    Is it blue as usual…? 🙂
I sometimes think you…..
Mom, you had a hard life.
When I walk the street, it reminds me of old memories..
We were walking hand in hand and talking together. And Its sky was yellow and red…
Mom, don't worry about me any more..
You know who your son really is…
Don't worry….  Don't worry too much…..  sob.. sob…
Everything will be OK. I love you. 🙂