Who is Peace Hero?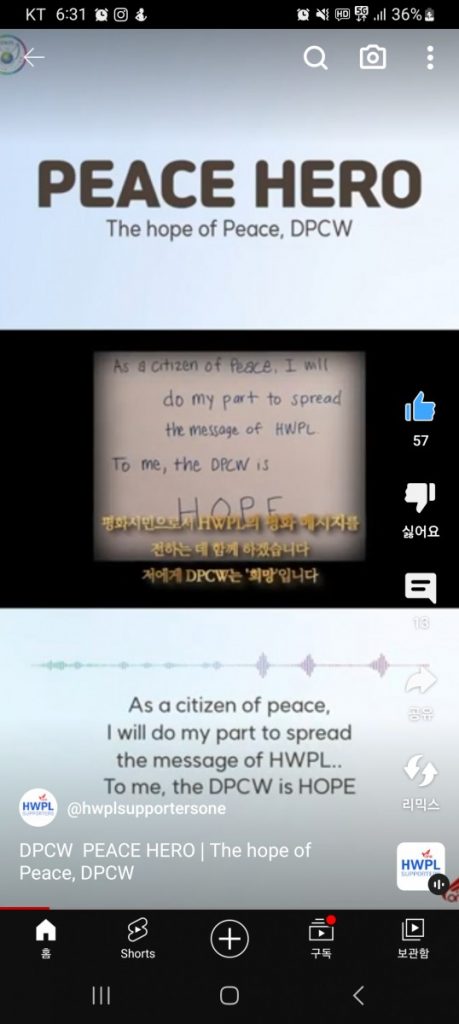 "As a citizen of peace, I will do my part to spread the message of HWPL. To me, the DPCW is HOPE."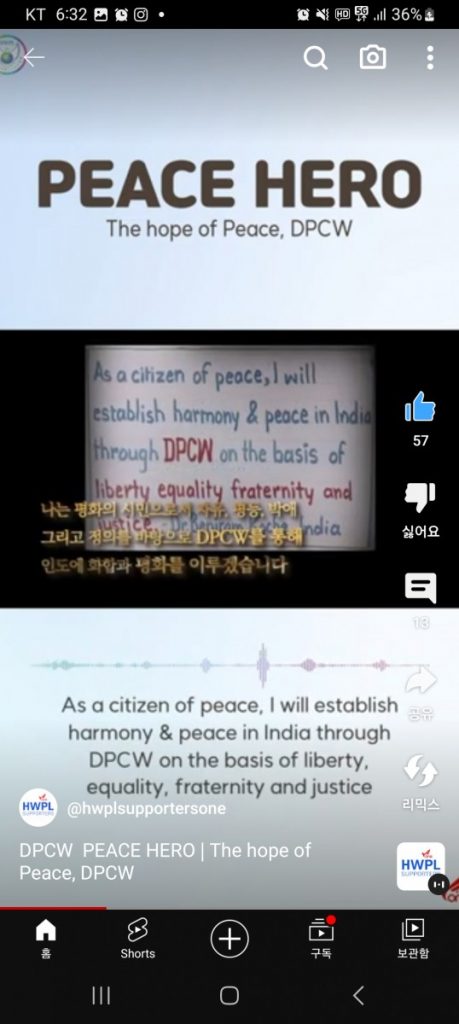 "As a citizen of peace, I will establish harmony & peace in India through DPCW on the basis of liberty, equality, fraternity and justice."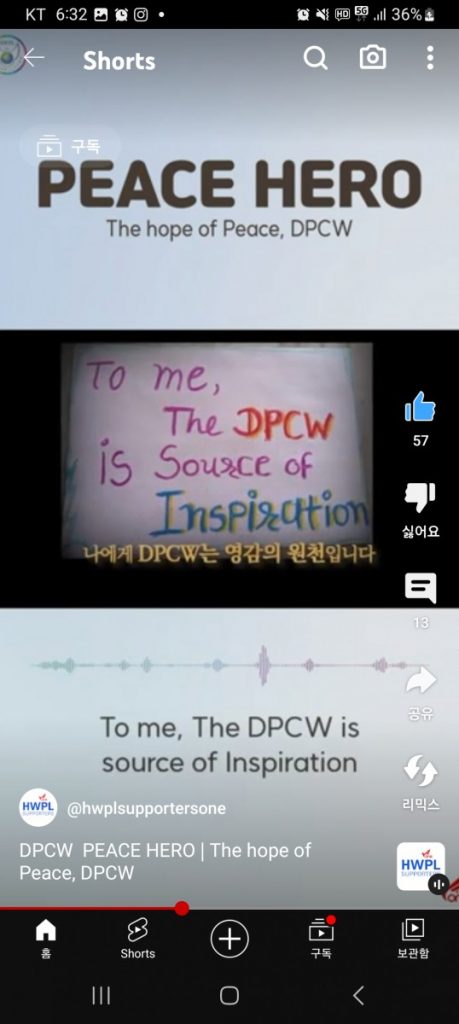 "To me, The DPCW is source of Inspiration."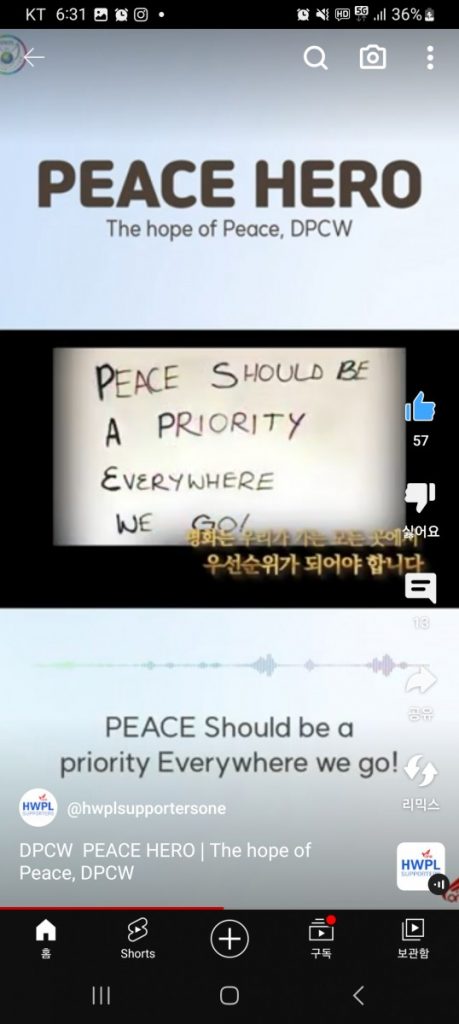 "PEACE Should be a priority Everywhere we go!"
All can be Peace Heroes
New YouTube channel from Supporters One! I think the song is really good. Don't you feel like peace will come soon?
I don't think it's a bad idea to subscribe at least once. Why don't you become a hero of peace, too?
Peace is up to you :0 Good luck!