My Heart Leaps Up – William Wordsworth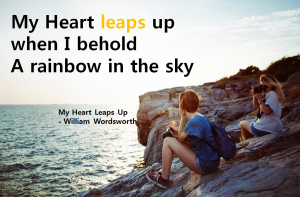 My Heart leaps up when I behold
A rainbow in the sky:
So was it when my life began;
So be it now I am a man
So be it when I shall grow old,
Or let me die!
The Child is father of the Man;
And I could wish my days to be
Bound each to by natural piety.
---
All That Is Gold Does Not Glitter – J. R. R. Tolkien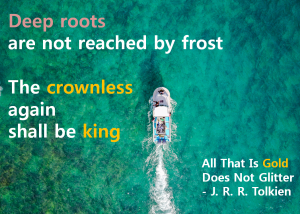 All that is gold does not glitter,
Not all those who wander are lost
The old that is strong does not wither,
Deep roots are not reached by frost.
From the ashes a fire shall be woken,
A light from the shadows shall spring;
Renewed shall be blade that was broken,
The crownless again shall be king.
---
Good morning with poems Miracle Morning!
Peace

is up to you

🙂

Good luck

!