In commemoration of the 9th 2023 HWPL World Peace Summit, 61 discussions were held. Participants from 45 countries in the Americas, Africa, Asia, and Europe engaged in meetings.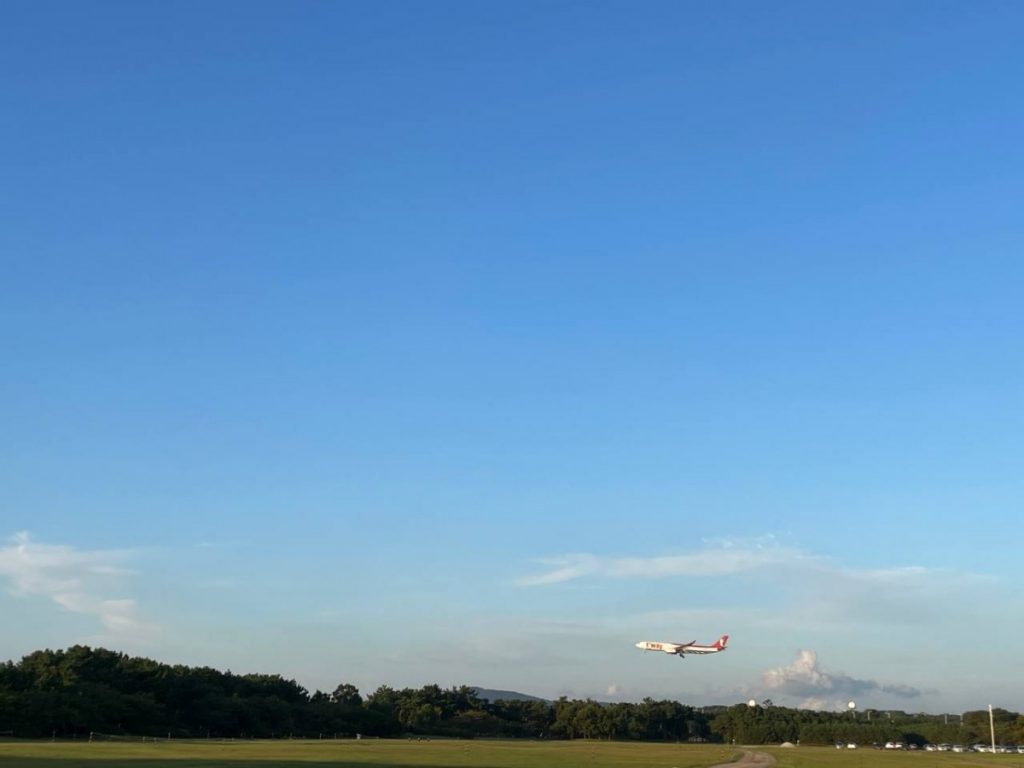 Do you know DPCW? DPCW is the Declaration of Peace and Cessation of War. What is expected now is that the DPCW is the answer to peace.
10 Articles of DPCW contain three important values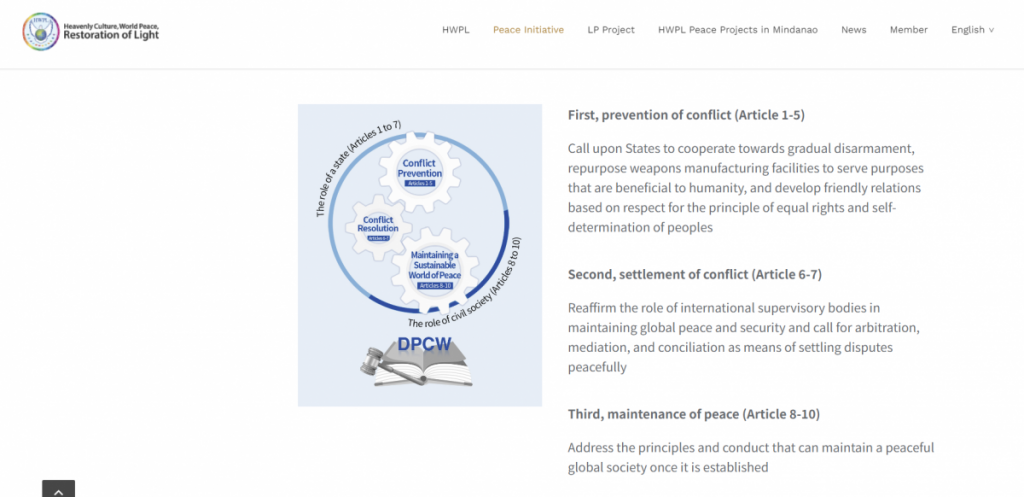 1st, Prevention of conflict (Article 1-5)
2nd, Settlement of conflict (Article 6-7)
3rd, Maintenance of peace (Article 8-10)
Full text of DPCW is here.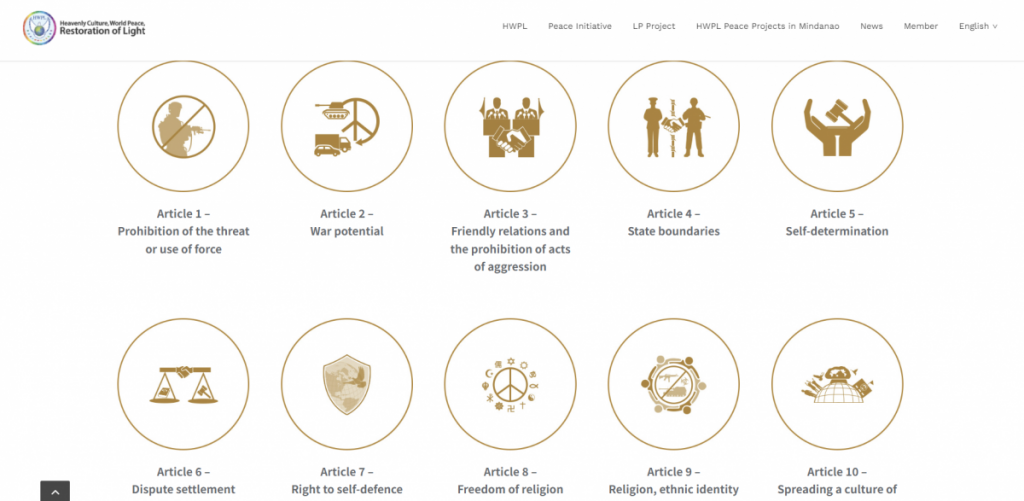 I wish you had the opportunity to read these slowly. If you read them one by one, you can see that those who truly love peace have clearly confirmed it.
Since 2016, from the civic level, everyone has tried to bring the DPCW to the United Nations.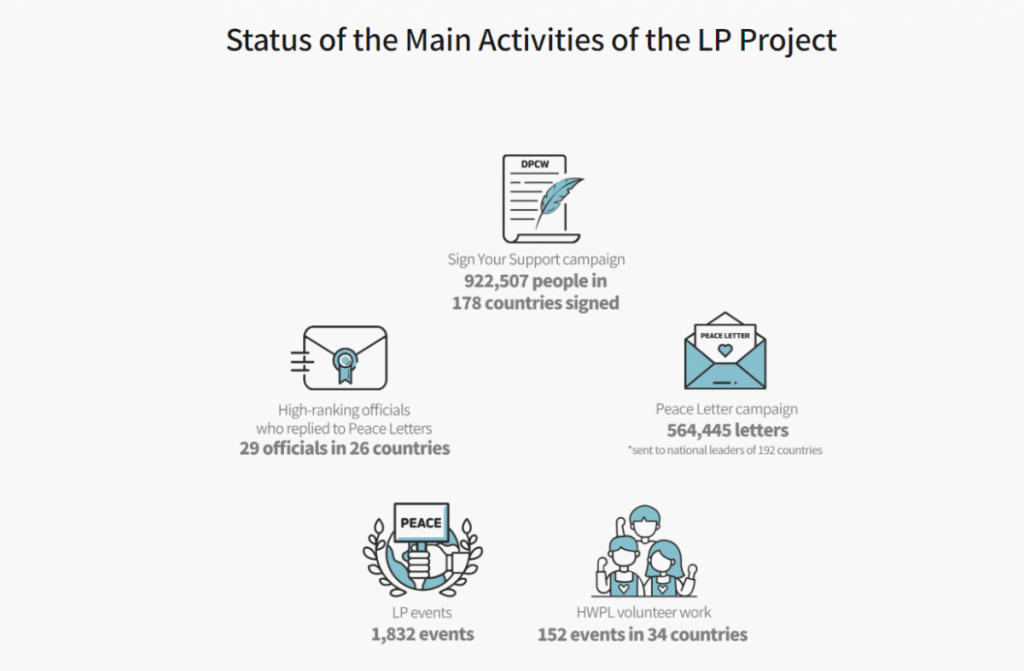 The "Legislate Peace" (LP) project is a global initiative to support and advocate for the Declaration of Peace and Cessation of War (DPCW) and its implementation at the international level.

The LP project started off as the Sign Your Support campaign, which was launched to promote the value of the DPCW as a solution for achieving global peace and urge different sectors of society to support this declaration.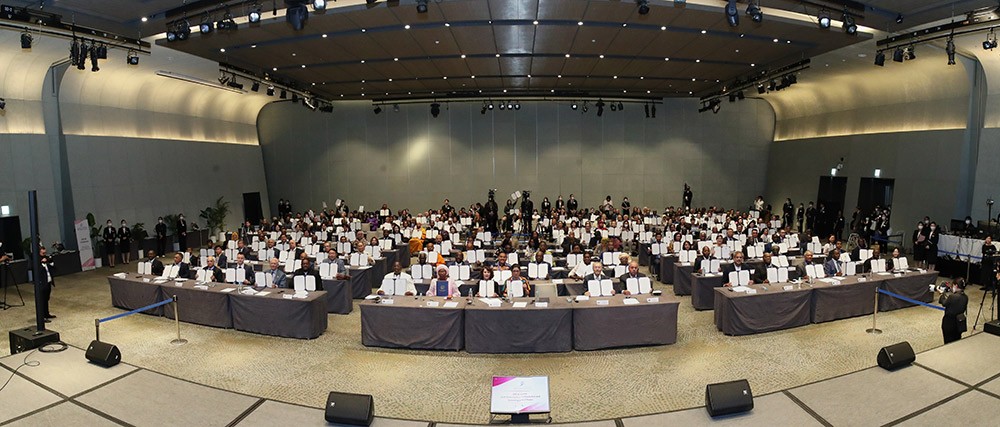 At the 2023 DPCW Conference, the MOU and MOA agreements for the operation and collaboration of peace activities (10 topics), and the national support needed for the Declaration of Peace and Cessation of War (DPCW) at the national level (15 topics) were discussed.
In total, 61 project goals were established, and a signing ceremony to implement these projects took place.
After three days of discussions, the DPCW Conference held on September 20th announced the results of the discussions. At the conference, a "Joint Statement on Conflict Resolution and Spreading a Culture of Peace" was publicly released.
This statement emphasizes cooperation and a shared commitment to realizing the DPCW and implementing peace activities. A total of 166 individuals signed the joint statement.
I think selfishness is the most important part to solve in order to achieve peace. People should let go of their greed. Profit should not be more important than life.
I hope we can be peace messengers together. It's very easy. You just need to change one little thing in your daily life. Let's find a way together.
Peace is up to you :0 Good luck!