First, we need a basic understanding of the country of Cameroon.
On December 2018, the United States assistant secretary of state for African affairs, Tibor Nagy, raised the issue of Cameroon as among the world's most dire conflicts, stating: "I fear that [the crisis] could get much, much worse."
The United Nations conservatively estimates that the ongoing conflict has killed more than 3 000 people and displaced nearly 700 000 more in the Anglophone regions, a staggering number that comprises about 20% of our country's population. Most recently, on February 14, about two dozen villagers, including 14 children and a pregnant woman, were massacred in the village in the northwest region.
Reference:
https://mg.co.za/article/2020-03-17-cameroon-can-achieve-peace-but-first-it-needs-a-ceasefire/
In fact, this is a really difficult problem. How many people died, and why did they die? The difference between ideology and thought… The resentment and anger of it do not go away. 🙁
We don't need Violence and Weapons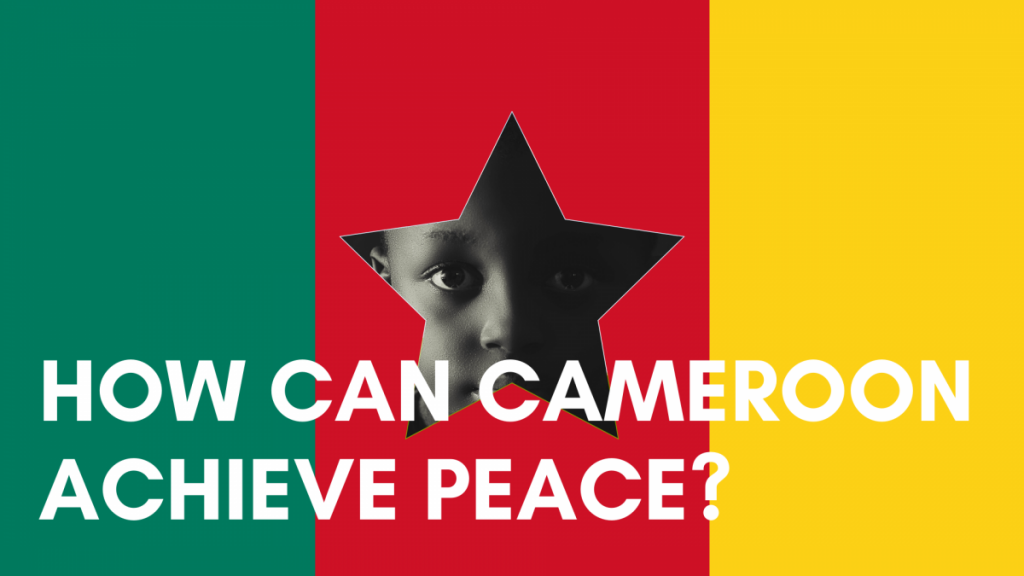 So what the hell should we do? Should we just stay still? Should we turn away because we don't know anything? What should never be done is the attitude of maintaining the status quo.
If you look at the reference article, I agree with Maurice Kamto, the president of the opposition Cameroon Renaissance Movement and a former political prisoner in Cameroon, in part.
His second plan is that the violence on both sides must end today. I totally agree with this. Talks cannot begin without the elimination of violence and weapons. Other than that, his arguments include building infrastructure like hospital schools, setting the stage for dialogue and reforming the election system.
It is a proposal that seems to be effective. But I thought this was not enough. I think "civil society" is the key. The bottom-up approach is more effective than the top-down one. And that power is incredibly powerful.
It was a international peace NGO called HWPL that showed me this powerful force. I thought it was impossible to achieve peace.
Imagine if you were a little girl in a town in Cameroon. Can we expect peace to be achieved? No, we live in anxiety every day. Then, we find a little happiness, and we will feel satisfied. We thought this was life. This is so tragic. But peace was not difficult, and furthermore it was not impossible.
HWPL brings people from all over the world together as 'ONE.' They shout from time to time, "WE ARE ONE! WE ARE ONE!" As if a powerful hurricane had passed, they establish a strong peace in the place that had passed. Voice of one is not enough to achieve peace, but voice as one is enough to do so.
Their plans are concrete and feasible. You can feel that it is the answer to peace. I recommend you to check for yourself.
I sincerely hope that peace will come to Cameroon.
HWPL FAQ : http://www.hwpl.kr/en/whoweare/faq
your friends,
Ming Talyor
Peace is up to you :0 Good luck!