Happy New Year!!!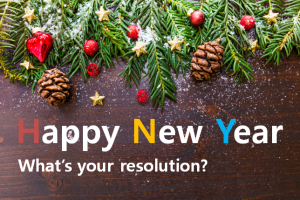 There are three days through the New Year's Day. Have you made your New Year's resolutions? Let's see Antonio Guterres's resolution.
Make 2017 a peace for year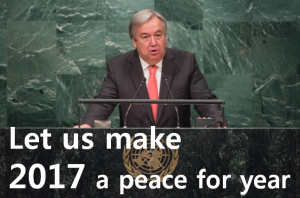 Antonio Guterres took office as the ninth UN secretary-general on Sunday.
Before starting work on his first day, he gave a new year's address. He said he will make 2017 a peace for year.
"On this New Year's Day, I ask all of you to join me in making one shared New Year's resolution: Let us resolve to put peace first. Let us make 2017 a year in which we all — citizens, governments, leaders — strive to overcome our differences."
He seem to have a strong will for peace. This year is really special. Many people cry out for peace. However, achieving peace is really difficult. Donald Trump also criticized UN as a "club for people to get together, talk and have a good time". He have to try hard to show 'UN is Not'.
One Question on his heart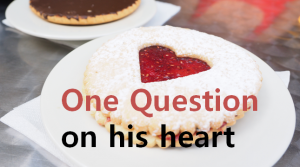 Antonio Guterres said one question weighs heavy on his heart. "That is: how can we help the millions of people caught up in conflict, suffering massively in wars with no end in sight?"
He is a leader of UN. We know that. But his speech was not impressing as he said well. Do you really think it make sense? I was shocked when I discovered my insensibility. I am just ordinary citizens and Antonio Guterres is a leader of UN!!! It was surprising. The same applies to you. Do you have any 'Question' on your heart? Most of the people don't have any question.
"Have patience with everything that remains unsolved in your heart. … live in the question." – Rainer Maria Rilke, 'Letters to a Young Poet'
What for do I live? What's important to me? May I live like this? It is not so bad to look for your question. Then you can feel the value, too. You can understand how great saying of Antonio Guterres is.
Let's go our way. Are you ready? I'm expecting you. 🙂