HWPL 31st World Peace Tour in Romania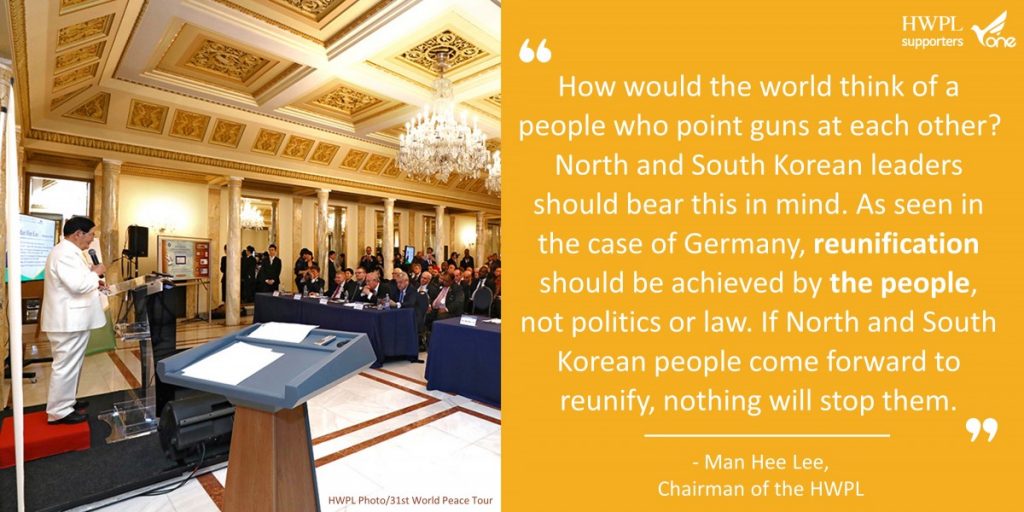 As Romania holds the presidency of the Council of the European Union for the first half of 2019, a peace conference was held on 1-2 April in Bucharest. The conference was hosted by the ISACCL in cooperation with the Ministry of Foreign Affairs in Romania, HWPL, Centre for BBS, University of Bucharest, SNSPA, FRD and Inter-Parliamentary Coalition for Global Ethics.
HWPL was on 31st World Peace Tour. I've never heard of a private organization in a far and small country doing this. This is really a huge thing.
Hon. Emil Constantinescu, Former President of Romania, said "It is necessary to have political and military cooperation based on the mutual trust for the unification. If we plan with the foundation of the precedents of Eastern Europe's transition from communism to democracy, along with international exchange, it will be of great help for us to establish worldwide governance that the whole world needs."
Mr. Man Hee Lee, Chairman of HWPL, said "How would the world think of a people who point guns at each other? North and South Korean leaders should bear this in mind. As seen in the case of Germany, reunification should be achieved by the people, not politics or law. If North and South Korean people come forward to reunify, nothing will stop them."
Reference:
http://www.hwpl.kr/en/news/view/190609401/0/HWPLConductsPeacefulCulturalDiplomacywithEasternEuropeanLeaders
HWPL Peace Education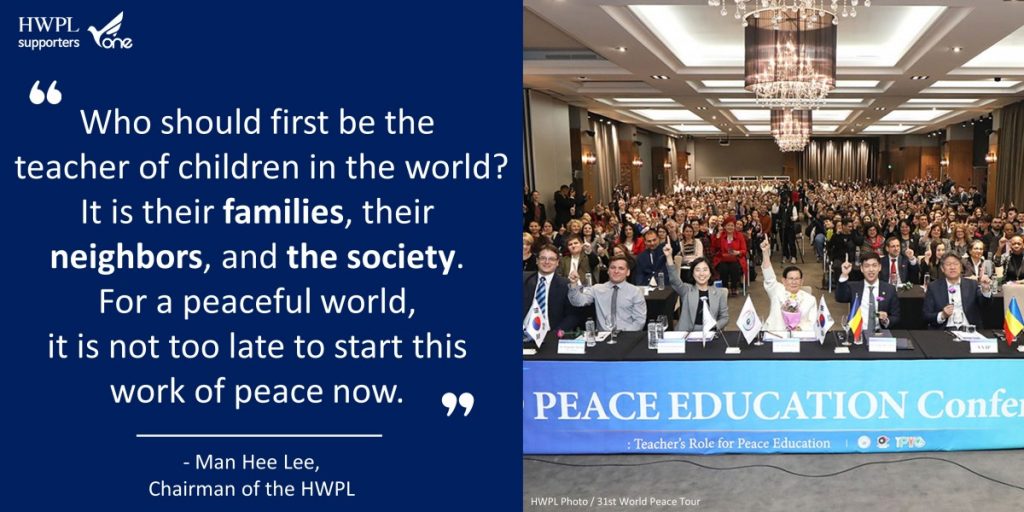 Mr. Dragomir Marian, President of Master Peace, said "Through Peace Education over 5 terms, we have educated children how to prevent and resolve conflicts and violence. Peace exists in the context of family, fellow groups, and societies. Through education, we have realized that teaching the principles of peace in the early stage of life can transform the youth to embrace peace."
Mr. Man Hee Lee, Chairman of HWPL, said "Who should first be the teacher of children in the world? It is their families, their neighbors, and the society. For a peaceful world, it is not too late to start this work of peace now."
Peace is up to you :0 Good luck!