This is part of the IPYG Peace Letter Campaign.
About 200,000 handwritten peace letters have already been sent to incumbent presidents from 193 countries with U.N. membership. Already, young people from all over the world are rising to call for supporting the DPCW.
No one can stop the huge flow.
Peace Letter from Fa'alia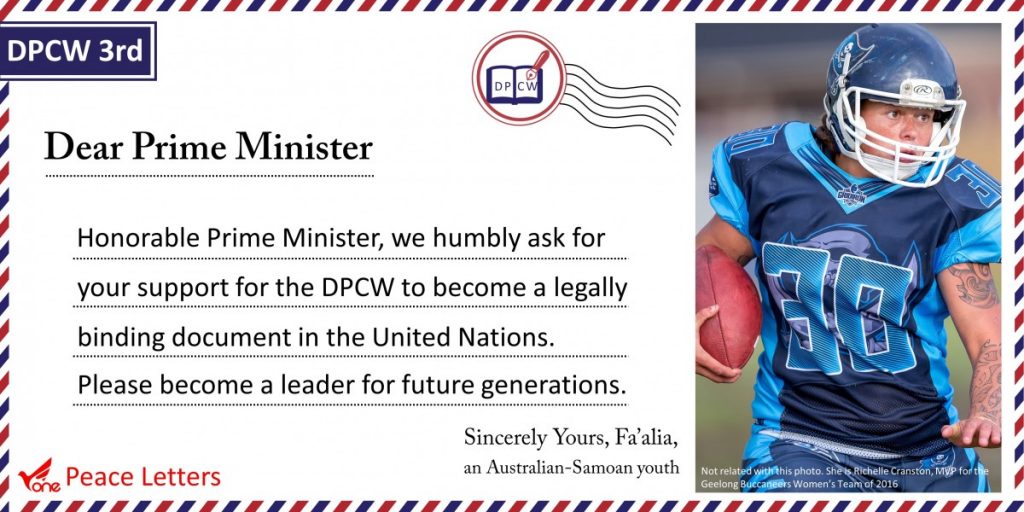 I can't write down the full text of her letter here, but I'm only going to introduce some.
"When people ask the question 'What is Samoa like?', the first word that comes to my mind is "peaceful". However, peace was not always part of the history of Samoa. Samoa has faced many wars and conflicts throughout its history. These wars and conflicts, like many others, resulted in the loss of life, excruciating pain, social instability and the loss of security."
According to the 2016 Australian census, there are a total of 75,755 Australians with Samoan ancestry. Usually, Samoans we know are the strongest. But in the history of Samoa, there was so much pain and sadness.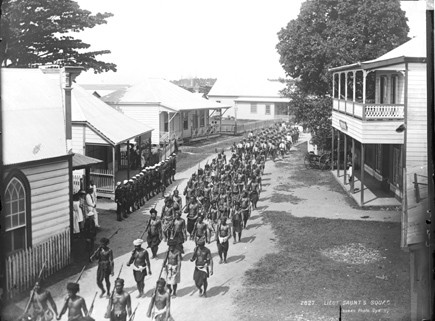 Let me give you an example. In the Second Samoan Civil War (1898–1899), two leaders fought, so they became two countries, two peoples. What makes the situation worse is foreign intervention. DPCW is blocking this completely. Tanumafili I with United States and United Kingdom vs Mata'afa with Germany.
Let's hear more about this young man who knows the pain of war better than anyone else.
"As an Australian-Samoan youth and as a member of all the youth of this world, I have a duty to stand up and protect the youth of our nation, the youth of Australia and the youth of the world. This is a duty that prevents me from standing by idly and not taking action. I have a duty to help bring hope and peace to our world."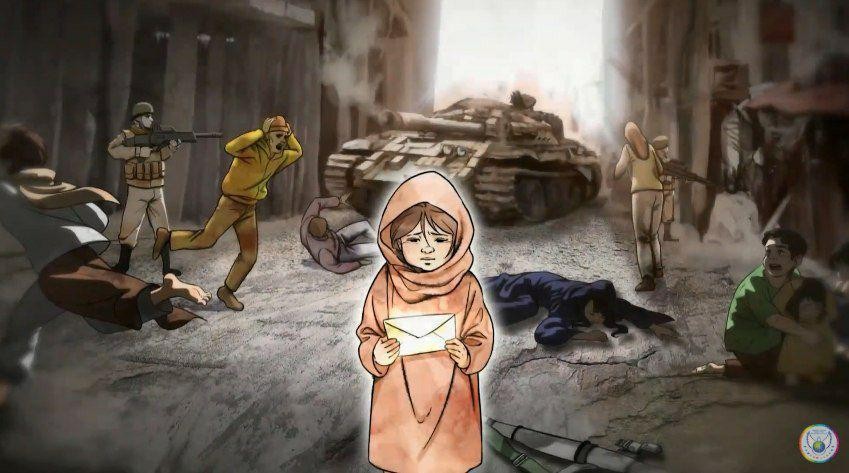 This is not only his duty. Will you wish others to do it? This is our job, our role and our duty. We must do it. Young people of the world, let's join them.
Honorable Prime Minister, we humbly ask that you take on this role as part of the forefront of the movement in the Oceanic and Pacific region by providing your support for World Peace and the solution to peace that the DPCW contains. We ask for your support for the DPCW to become a legally binding document in the United Nations in order that it may bring about the peace that our world desperately longs for.
Please become a leader that helps pave the way for peace for all future generations.
Sincerely Yours,
Fa'alia.
Reference:
http://hwpl.kr/en/news/view/190503392/0/PeaceLetterfromanAustralianSamoanyouth
Peace is up to you :0 Good luck!