I

P

Y

G 

is running fast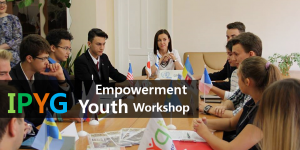 IPYG has been working with approximately 846 youth organizations in 111 countries around the world (as of October 2017). IPYG Youth Empowerment Peace Workshop! It is a good example of the Youth Empowerment. How much faster do they run? They participated in more than 200 activities and events in 44 countries for peace. How long? 'Just in this year!' They show a great power. The reasons for that are eager for peace and youth. In particular, IPYG hosted the Peace Walk, which has been an annual event since 2013. They created a movement to promote the true culture of peace. It is based on Article 10 of the DPCW.
"For World Peace to become a reality, this is the duty of all youth, everywhere."
I

P

Y

G

Youth

Empowerment

Peace

Workshop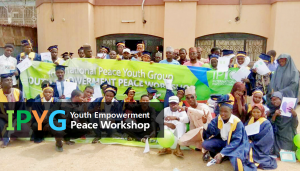 It is important for young adults around the world to recognize the importance of safeguarding peace. What is the role of the youth? Owners of the future! They must make the world of peace. To fulfill such vision, IPYG continues to host the Youth Empowerment Peace Workshop. So far, IPYG's Youth Empowerment Peace Workshops were hosted in the states of Kano, Imo and Katsina in Nigeria.
This time, it was held in Kano State, Nigeria on 14 January 2018.
Dr. Babatunde Adetuniji Oni and Dr. Hakeem Abimbola Olaniyan, Professors of Law at the University of Lagos, design a curriculum dedicated to identifying the ways of making peace a reality in Nigeria. Why do they work so hard? Because they were inspired at the 3rd Annual Commemoration of the September 18th WARP Summit. After participating in the peace education, many students expressed their grief over the current selfish and brutal reality.
A student said "Peace and wars should be clearly distinguished. I realized that peace cannot be achieved by committing wars. I believe this education should reach out to all corners of Nigeria in every field."
Reference : http://www.hwpl.kr/en/news/view/180420293//IPYGYouthEmpowermentPeaceWorkshop
Peace

is up to you

:0

Good luck

!