2nd Annual Commemoration of the Declaration of Peace and Cessation of War (D

P

C

W)
"A Call for Building a World of Peace and Realizing Justice"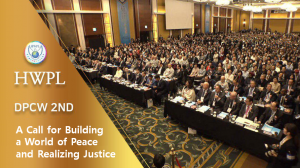 On March 14, 2018, I sat at a quiet cafe and watched '2nd DPCW' live broadcast in Australia. The sky was so clear today. Maybe you don't know, now I'm studying abroad in Australia. I'm from Korea. Unlike Korea, here seems to be more relaxing. 'Did I come this far and learn all the things to learn?' 'Why am I here?' On these thoughts, I heard the news from HWPL. Today is the 2nd Annual Commemoration of the DPCW. I know a lot of peace groups, but I don't believe any one. Because they are only saying about peace, not moving. But I can't help putting my trust in HWPL. We can know them by their walking.
The Walking of
HWPL

: Substantial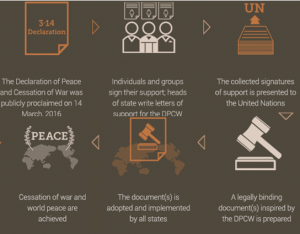 In May 25, 2013 The Declaration of World Peace was proclaimed.
In Sep 16-19, 2014 World Alliance of Religions' Peace (WARP) Summit
ln Sep 18-19, 2015 Convention on the Renunciation and Cessation of War and International Armed Conflicts
In Nov 12-13, 2015 Committee meeting convenes to draft the Declaration of Peace and Cessation of War
In March 14, 2016 New international law was proclaimed by HWPL International Law Peace Committee(more info). It was called DPCW(Declaration of Peace and Cessation of War). (DPCW is here)
Now 'Legislate peace campaign'
"Now 
630

events 

176

countries

 1 million

participants"
#Legislate

Peace

Campaign in Everywhere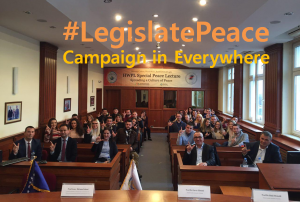 HWPL's Legislate Peace Campaign is spreading out around the globe. How many? 630 events being held in 176 countries with over 1 million participants. #LegislatePeace  The purpose of HWPL is to end WAR. Maybe you can think it is not possible. Is it so naive? Is it an unattainable ideal? But the walking of HWPL makes us to believe. We can get a hope. I can have the faith that they can do it!
170

branches

 151

Advisory Council

506

Publicity Ambassadors


705,000

'Legislate Peace Campaign' Signatures

"When the light of heaven shines in the hearts of people, it becomes the light that never fades away."
– HWPL
---
Do you know what happens next?
---
Adoption of the D

P

C

W in International Organizations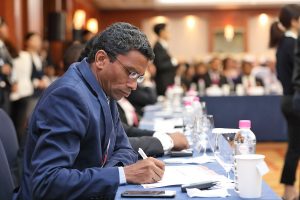 The Central American Parliament(Diputados del Parlamento Centroamericano, PARLACEN), with 6 member-states, has now completed the official process of approval for the Declaration of Peace and Cessation of War(DPCW) after a year of discussion in the Commission of Peace, Public Security and Human Rights. It is an amazing achievement!!! I supported their walk. I want to make world where peace is everywhere.
The resolution includes the following,
"It is intended that the Central American Parliament raise the flag of peace among the entire international community, taking this message to all governments, international organizations, civil society, political parties and others.
Based on what was considered above and the legal basis invoked, the Commission of Peace, Public Security and Human Rights issues favorable report with amendments to the initiative AP / 1278-278 / 2016 the "DECLARATION OF PEACE AND CESSATION OF WAR".
In the DPCW promoted by HWPL on March 14, 2016, the respect of human rights and international law is fundamentally promoted, especially the role of the states in relation to the promotion of Peace, Justice and Freedom."
PARL

ACEN

X

 HW

PL

: Collaboration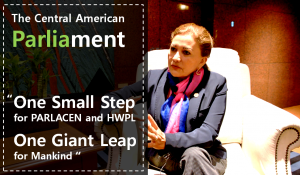 The Central American Parliament(PARLACEN) will do a substantial and active support growing for the Declaration of Peace and Cessation of War (DPCW). It could not have been approved, if it wasn't for Hon. Deputy Paula Lorena Rodriguez Lima. Who is she? She is a current Representative of Guatemala in PARLACEN. She had sincere and honest heart for peace and inspired each of the 120 congressmen and congresswomen!!!!
Exclusive Interview with
Hon. Deputy Paula Lorena Rodriguez Lima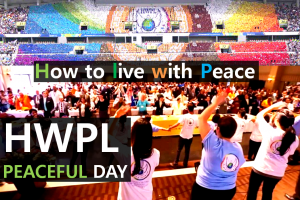 She said "I've had the advantage of being here now for the 3rd time in Korea [for the WARP Summit]. All the things I observed were positive things. I observed all the religions here included within the organizations.
More than that, I was able to see all of the youth volunteers are intelligent youth with strong intellectual capacity. As a matter of fact, it [HWPL] is a noble organization whose only purpose is to search peace.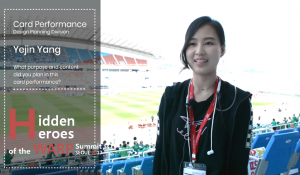 In all the months, I aspired to convince the deputies. During these 14 months I had to talk to every single one of congressmen and women to offer an explanation, the benefits, advantages, and the nobility of this declaration. And then it was finally approved. At last, it was approved."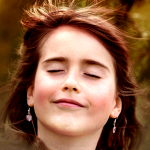 There are more remarkable things. Go #2~
Peace

is up to you

:0

Good luck

!