PARLACEN

and

H

WPL : Collaboration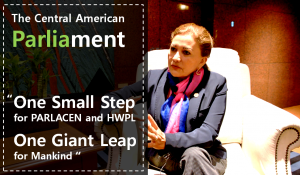 This year, the Central American Parliament, also known as PARLACEN aims to benefit all the member states in the region with the same policies of social welfare and education. PARLACEN will do a substantial and active support growing for the Declaration of Peace and Cessation of War (DPCW). It could not have been approved, if it wasn't for Hon. Deputy Paula Lorena Rodriguez Lima. Who is she? She is a current Representative of Guatemala in PARLACEN. She had sincere and honest heart for peace and inspired each of the 120 congressmen and congresswomen. What does she think about 'DPCW'? It is "a declaration that details the yearning of having peace in the world".
"I do believe that the amount of wars within the countries are increasing because the values are being lost. Truly I would want that my children would never encounter a country that is deteriorating in the Central America or the world that would be losing values." – Hon. Deputy Paula Lorena Rodriguez Lima
Overcome the obstacles!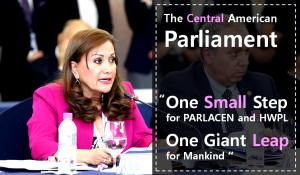 But PARLACEN encounter oppositions within parliament. Why? Because there was some hostile information of HWPL in the internet. So they didn't want to approve it. It was rejected in the first month, second month and so forth. Thus, she just witnessed the workings of HWPL for a long time. I'm really impressed her actions. She hopes to see the document adopted even within the organization of the American states, all other regional parliaments, and eventually make its way to the United Nations. I want to emulate someone like her who is confident and treads the path of virtue.
Exclusive Interview with
Hon. Deputy Paula Lorena Rodriguez Lima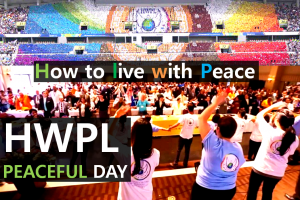 "I've had the advantage of being here now for the 3rd time in Korea [for the WARP Summit]. All the things I observed were positive things. I observed all the religions here included within the organizations.
More than that, I was able to see all of the youth volunteers are intelligent youth with strong intellectual capacity. As a matter of fact, it [HWPL] is a noble organization whose only purpose is to search peace.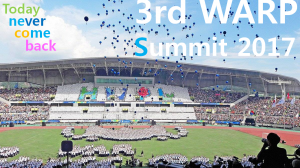 In all the months, I aspired to convince the deputies. During these 14 months I had to talk to every single one of congressmen and women to offer an explanation, the benefits, advantages, and the nobility of this declaration. And then it was finally approved. At last, it was approved."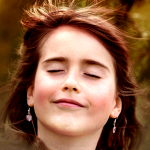 Peace

is up to you

:0

Good luck

!