How many
wars

are there in history?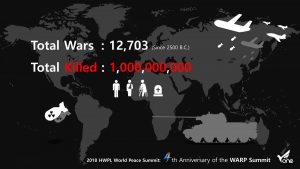 Of the past 3,400 years, humans have been entirely at peace for 268 of them, or just 8 percent of recorded history. There are 12,703 battles since 2500 B.C. (created by a Dutch company LAB1100) Explore the map here. At least 108 million people were killed in wars in the twentieth century. Estimates for the total number killed in wars throughout all of human history range from 150 million to 1 billion. War causes universal misery. Wars made internally displaced people, refugees and casualties. "There was never a good War, or a bad Peace." (Benjamin Franklin) "Who can compensate for the death of the youth? A Country? No one can do." (Man hee Lee, Chairman of HWPL)
What
Wars

are Going on Now?

There are 5 ongoing wars in the world. Let me know if more wars happen.

• Afghanistan
• Islamic State of Iraq and Syria (ISIS)
• Syrian Civil War
• Yemeni Civil War
• Boko Haram Insurgency
Afghanistan (7 October 2001 – present)
Growing political tensions and infighting has created an increasingly volatile environment in Afghanistan. This conflict started on 7 October 2001. In the past 16 years, al-Qaeda and Taliban government was destructed. Osama bin Laden was dead. Despite the fact that Taliban leader Mullah Akhtar Mansour was killed by a drone strike in May 2016, the group has regularly launched relentless attacks around the country. Adding to the instability, the Islamic State of Iraq and Syria (ISIS) has continuously attempted to establish the foundation in Afghanistan.
• Total killed : 154,481+
• Civilians killed : 31,000+
• Wounded : 47,773+ (wikipedia)
Islamic State of Iraq and Syria (ISIS) (1999 – present)
ISIS causes a major obstacle to peace not only in Iraq and Syria but also in Libya, Yemen and Afghanistan. Within the past year, the group has launched some of its most deadly terrorist attacks outside of the Middle East region, including in Bangladesh, Belgium, France, Germany, Turkey, Pakistan and the U.S. It's hard to measure due to global terrorism, but the U.N. estimates ISIS is responsible for more than 18,000 civilian deaths in Iraq in the past two years alone.
• Total killed : 410,800
• Civilians killed : 106,000
• Missing : 56,900
• Not documented : 100,000+
(The Syrian Observatory for Human Rights, as of March 2018)
Syrian Civil War (15 March 2011 – present)
Now in its sixth year, the Syrian Civil War has created one of the most dire and complex humanitarian crises on earth. Recent reports put the death toll at 470,000, with more than one in ten Syrians having been wounded or killed. An estimated 8 million Syrians have become displaced within the country, and another 4.5 million have sought refuge in neighboring countries and beyond.
• Total killed : 511,000 (March 2018 SOHR)
• Civilians killed : 106,390 – 116,506
• Internally displaced : 7,600,000 (July 2015 UNHCR)
• Refugee : 5,116,097 (July 2017 UNHCR)

Yemeni Civil War (2015 – present)
In 2014, Houthi rebels took control of the capital Sana'a and a large portion of northern Yemen. President Abdrabbuh Mansur Hadi and his cabinet fled to neighboring Saudi Arabia, where a Saudi-led coalition was formed to counter the Houthi rebellion. The Yemeni Civil War started. It is a humanitarian catastrophe. The United Nations Office for the Coordination of Humanitarian Affairs (UNOCHA) estimates that 14.1 million civilians are dangerously close to starvation.
• Total killed : 50,000+
• Civilians killed : 6,592
• Wounded : 49,960
• Displaced : 3,154,572
• Child died of hunger : 50,000+

Boko Haram Insurgency (2009 – present)
The jihadist rebel group Boko Haram started an armed rebellion against the government of Nigeria. It want to establish an Islamic state based on Sharia law and has spread to Niger, Cameroon and Chad. Nigeria was also targeted in the infamous Chibok schoolgirls kidnapping in 2014, in which about 270 girls were abducted. Boko Haram now controls up to 20 percent of Nigeria and continues to violate human rights and leave millions without access to food, water, shelter or medical care throughout the entire Lake Chad region.
• Total killed : 51,567+
• Displaced : 2,400,000
Reference : http://www.borgenmagazine.com/ongoing-wars-happening-right-now/
When does the
War

end?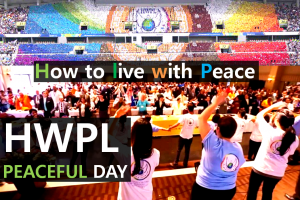 Approximately 210,000 Afghan, Iraqi, and Pakistani civilians have died violent deaths as a direct result of the wars. (As of March 2015) This is not just a number. I'm sitting in front of the computer, tapping on the keyboard, but it's not just a number. It is a very vivid death in their lives, and they are my family, my father, my mother, my sister, and my brother. But there is no need to despair that the war will not end. Because there are people who have the answer to peace. It is recognized by numerous experts as a strong and practical peace movement. It is the HWPL! HWPL is a really hot peace group to worldwide foreign news these days. Let me introduce an anecdote.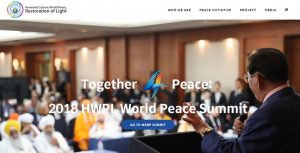 The Chairman Man hee Lee of HWPL asked, "People who are gathered here, is there any want who want war?."
No one answered. The Chairman Lee continued that "War sacrifices many lives and destroys many buildings. If there is anyone who wants war, please raise your hand." With silence–, no one raised their hands. The Chairman Man hee Lee shouted strongly, "When there's war, who is the one who is fighting in front of battle line that is the youth. We are born in the same world, same generation, but their lives cannot blossom, but their lives are lost in the battle!"
The Chairman Lee continued, "Now, we need to make a peaceful world to live. And when we inherit peaceful world to our future generation, nothing would be more valuable. That is why we need to urge all of our presidents. We need to urge them for the world to become peaceful sooner. I'm not saying something wrong. Am I? We have to make our world, our global village being paradise. This is our duty. And, this is what we have to do." Everyone gave a standing ovation.
918

World Peace

WARP Summit

'Together for Peace' Core Peace movement of HWPL

This year at the 918 World Peace WARP Summit, thousands of leaders and citizens from around the globe will gather for 3 days in Republic of Korea with the great determination of creating a peaceful world together. Under the theme of "Collaboration for Peace Development: Building a Peace Community through the DPCW", the wind of peace is blowing all over the world. We invite you all! to come and see the answer to peace in person!

WATCH US LIVE
| | | |
| --- | --- | --- |
| HWPL Intercontinental WARP Office Meeting | 17(Mon.) 10:00 | Live 1 |
| 2018 Conference for the Implementation of the DPCW | 17(Mon.) 15:30 | Live 2 |
| Peace Festival for the 2018 HWPL World Peace Summit | 18(Tues.) 15:00 | Live 3 |
| The Role of the Youth in Spreading a Culture of Peace | 19(Wed.) 12:30 | Live 4 |
Official : http://warpsummit.org/
HWPL : http://hwpl.kr/en/
Peace

is up to

you

😮 Good luck

!