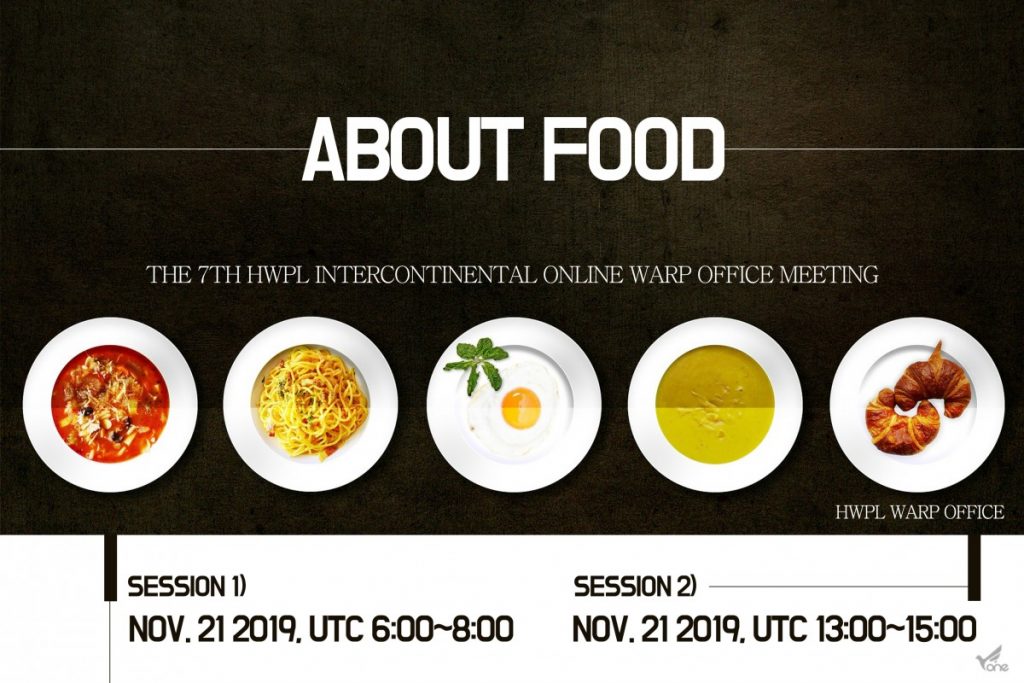 The 7th HWPL Intercontinental Online WARP Office Meeting is held now. The topic is "About Food." Food is inextricably linked with culture.
It is also an inseparable element in Religion. We hope that through this time, we will be able to understand and communicate the teachings of each religion through the meaning of food.
I will introduce some about WARP Office. The Intercontinental Online WARP Office meeting is a special platform where panelists, representing their respective religions, from around the globe gather to discuss their religious scriptures in the spirit of peace. You also can participate in the discussion to ask any questions.
Aren't you curious about what each scripture is saying?
Session 1 : Islam, Sikhism and Hinduism
Date: Nov. 21 2019, UTC 6:00~8:00
Session 2 : Hinduism, Islam, Buddhism
Date: Nov. 21 2019, UTC 13:00~15:00
What is HWPL WARP Office?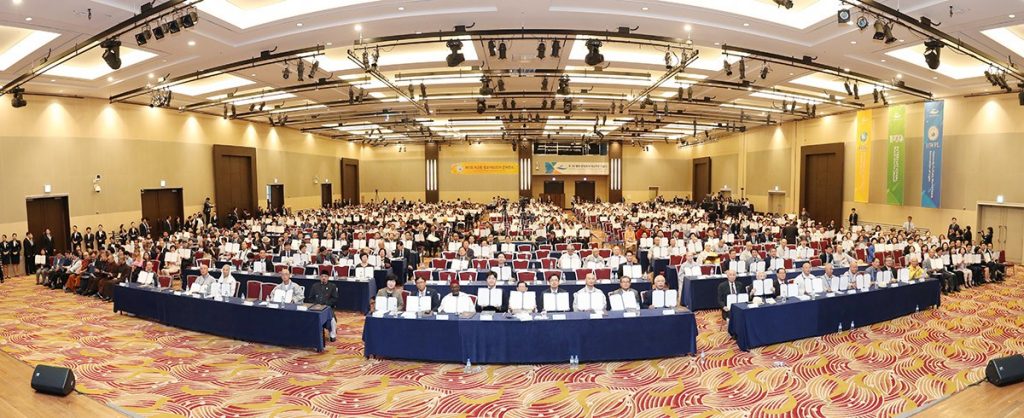 I'm trying to explain briefly to some people who don't know. In WARP Summit 2014, certain politicians and religious people get together and promise each other something to do for peace. At the center was HWPL Chairman Man Hee Lee.
HWPL then figured out the fundamental reason why conflicts between religions are caused by misunderstanding, and worked on the comparison of the scriptures of each religion. It is the HWPL WARP Office. Conversation on the basis of the scripture is to enhance mutual understanding and to bring religious people together first.
At the 2019 world peace summit, HWPL Chairman Man Hee Lee encouraged other religious leaders to join the HWPL WARP Office meetings by saying "let us gather and compare scriptures to fulfill our goal. We need a common standard to compare scriptures. You have to judge for yourself. Religions cannot achieve harmony until we have a common understanding of scriptures. HWPL WARP Office meetings must do this."
WARP Summit: http://bit.ly/2Zi1BDQ
HWPL: http://www.hwpl.kr/en/
HWPL Headquarters e-mail: hwpl@hwpl.kr.
Sign your support for DPCW: http://bit.ly/30lrUdI
Online Peace Letter: http://bit.ly/2P2ZgNj
Peace is up to you 🙂 Good luck!