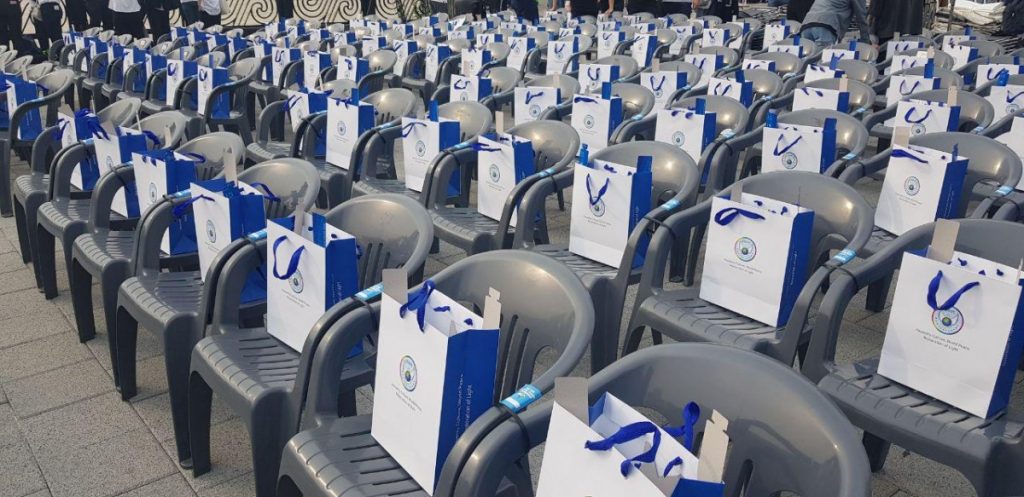 The 6th Annual Commemoration of the Declaration of World Peace and the Peace Walk is beginning today, May 25, 2019. In fact, whatever you do, you can't find anything easy. There are hands that come and prepare in advance, so it can go smoothly.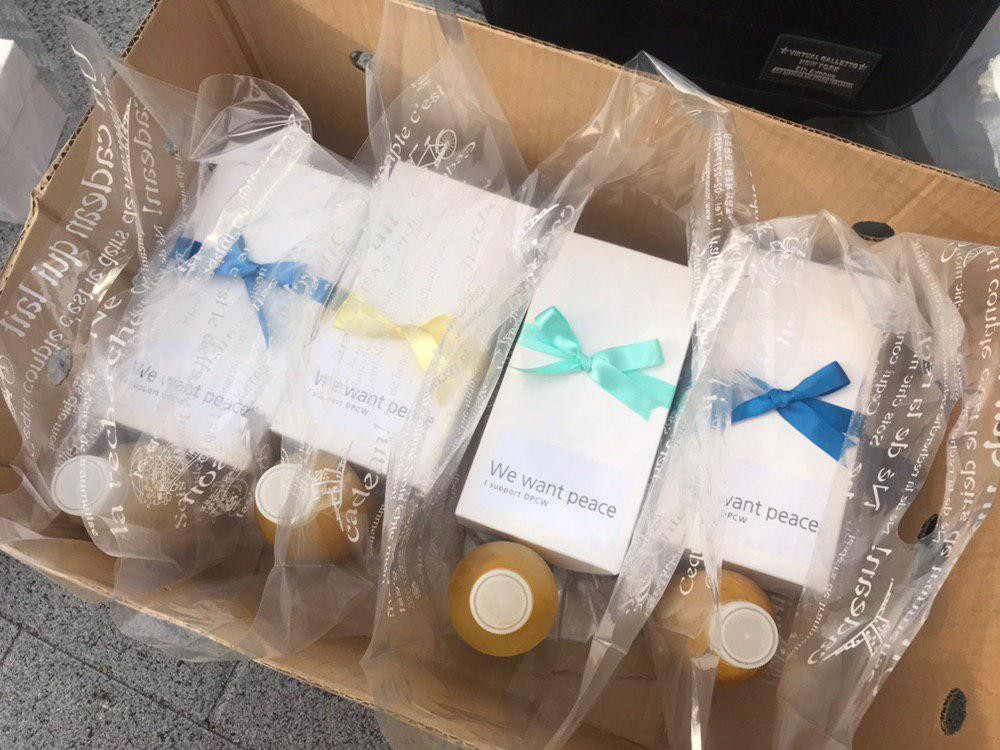 Thank you very much to those who serve. The number is enormous. How hard did they prepare for these? By the way, do you know about today's theme? Why are so many people gathered today?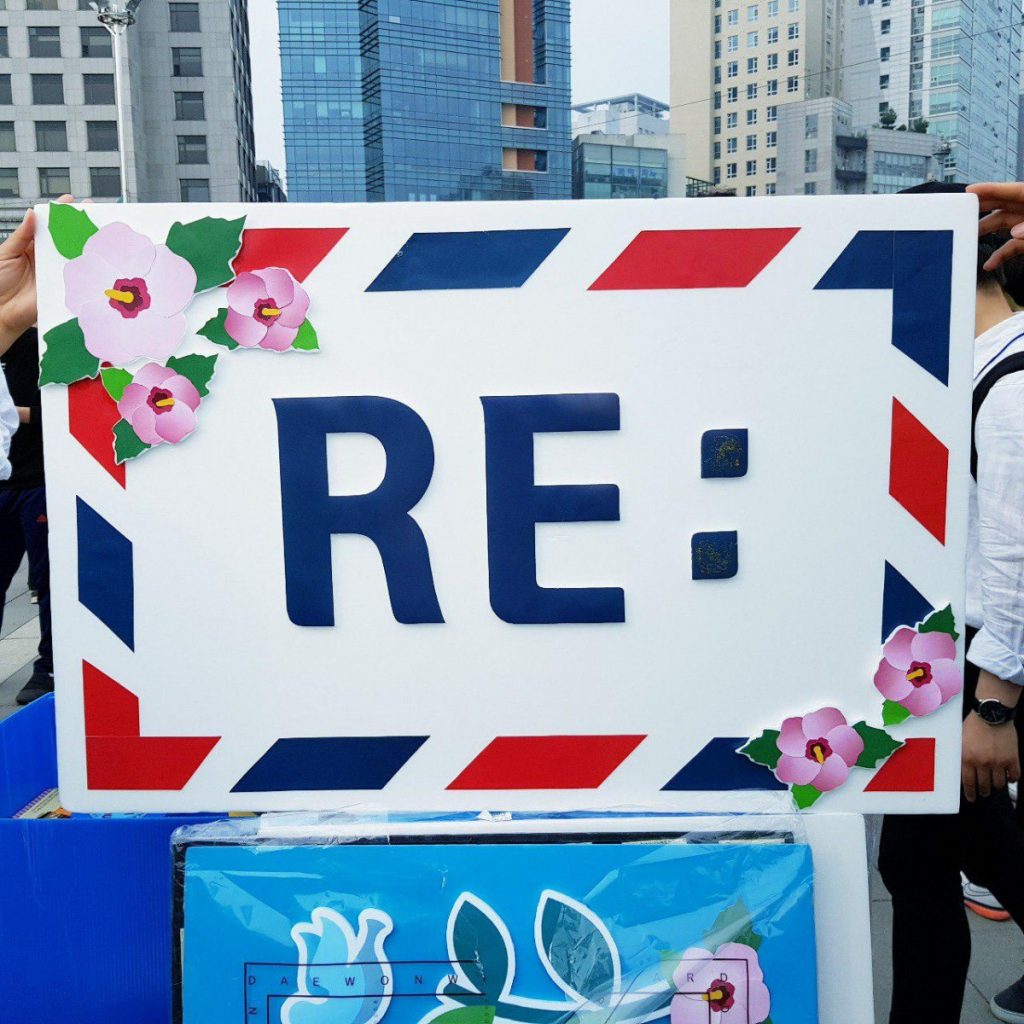 Under the IPYG Peace Letter Campaign, young people sent 160,000 peace letters to the heads of states and UN ambassadors in 193 countries. So, this 6th HWPL Peace Walk's purpose is to urge them to reply the letters. If you agree, say yes. If you don't agree, I'd like to say why and discuss it together.
Once the leaders of each country make a good decision, peace will become a permanent legacy for future generations. And they will be remembered as heroes of peace.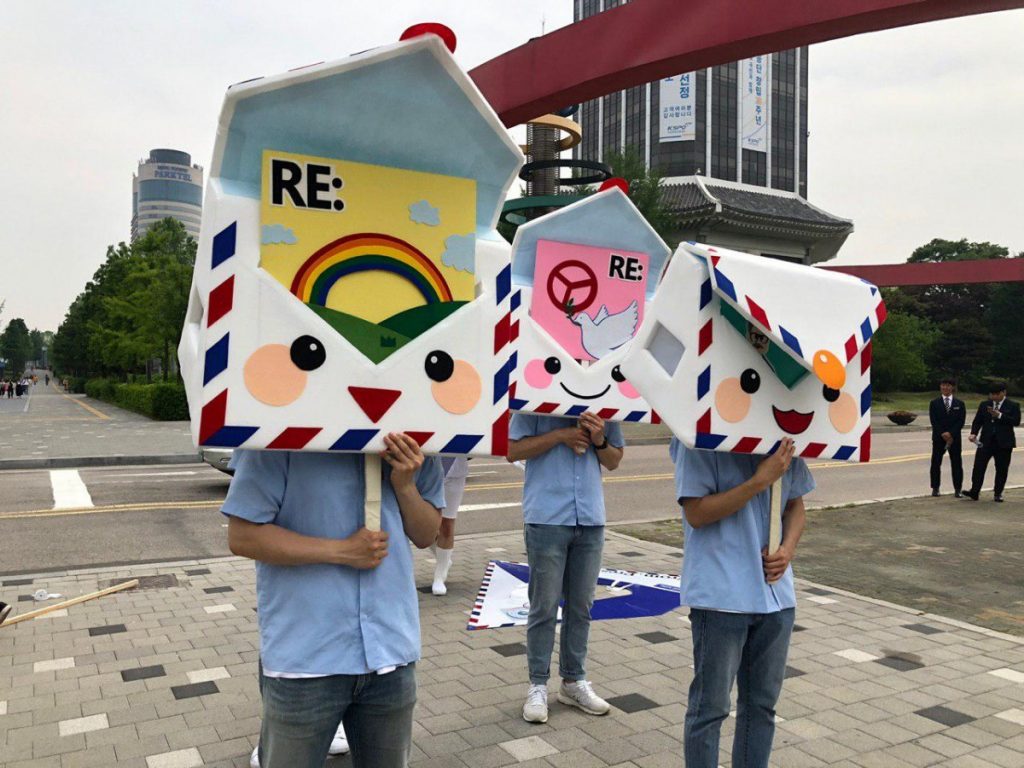 HISTORY of the HWPL Peace Walk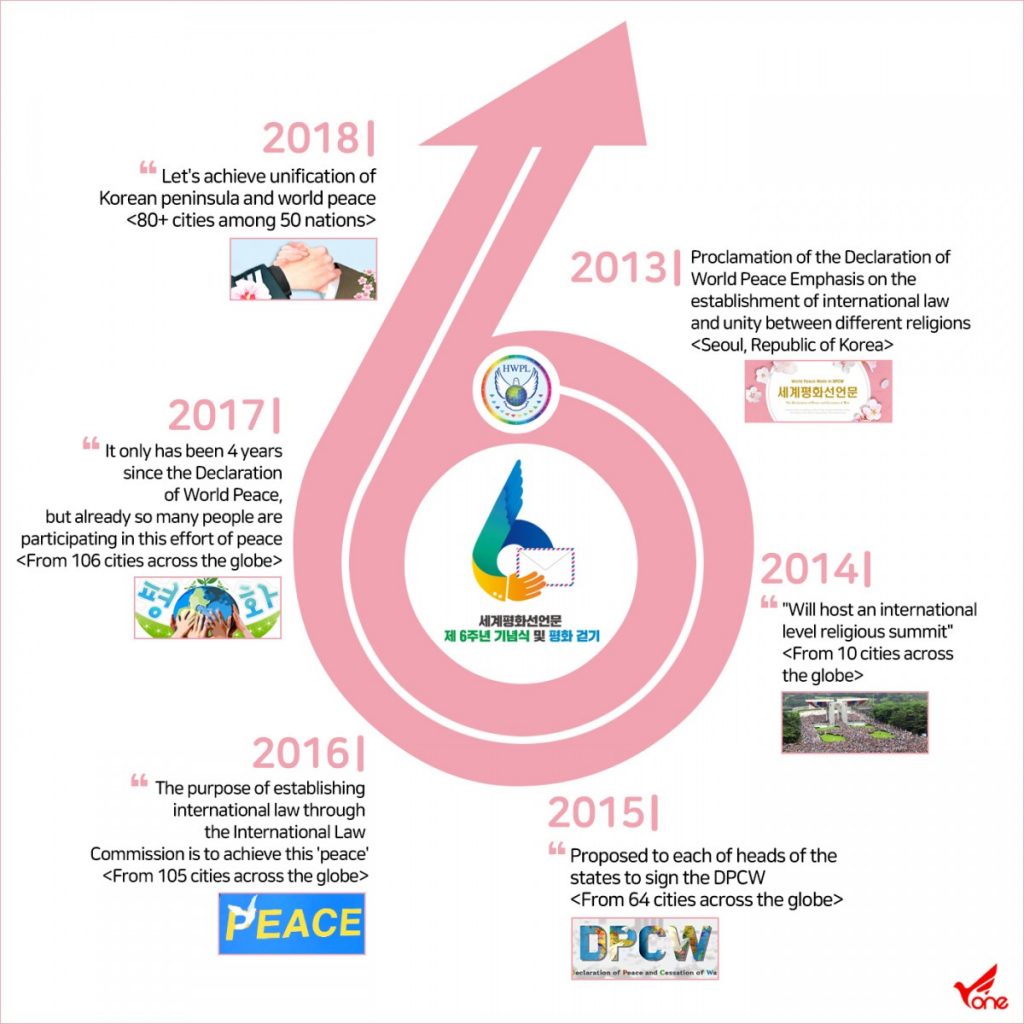 As an occasion for the event, the HWPL plans to expand the scope of peace letters to include high-level officials and ministers from each country. So far, more than 1.3 million citizens from 170 countries have supported the DPCW. Let's take a look at each year.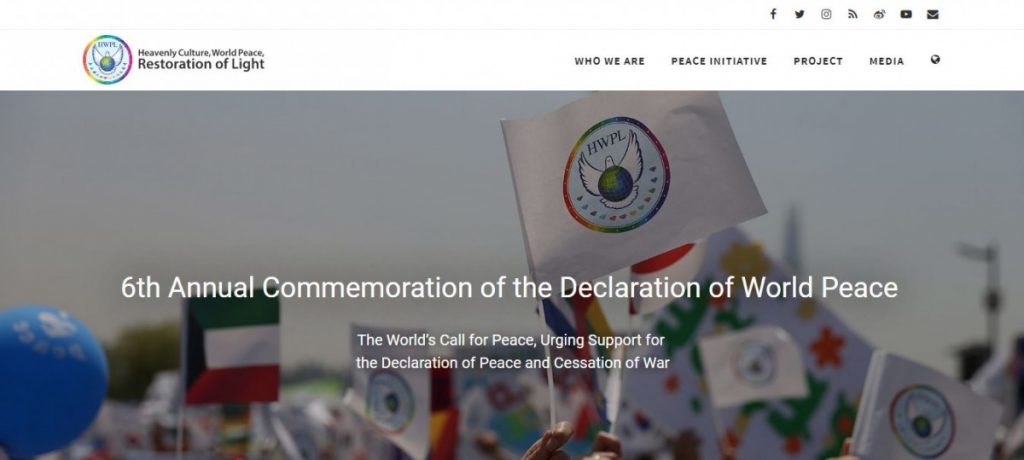 In 2013, About 30,000 People in Seoul, Republic of Korea
In 2014, About 200,000 People in 10 Cities
In 2015, About 200,000 People in 64 Cities
In 2016, About 250,000 People in 105 Cities
In 2017, About 1,000,000 People in 106 Cities in 41 Countries
In 2018, 80+ Cities in 50 Countries
Speech of Young-Min Jung, IPYG Leader
"There's a lot of young people here. Have any of you ever been through a war?
I'm going to start today with the story of a 25-year-old man born in South Sudan, a country suffering from a sustained civil war. When this young man, Immanuel Lovizo Justin, saw 150 people die in a civil war in 2016, he knew his life would be threatened, but decided to start working on peace. And he started to encourage people to realize the DPCW, and he collected 5,000 DPCW signatures by himself.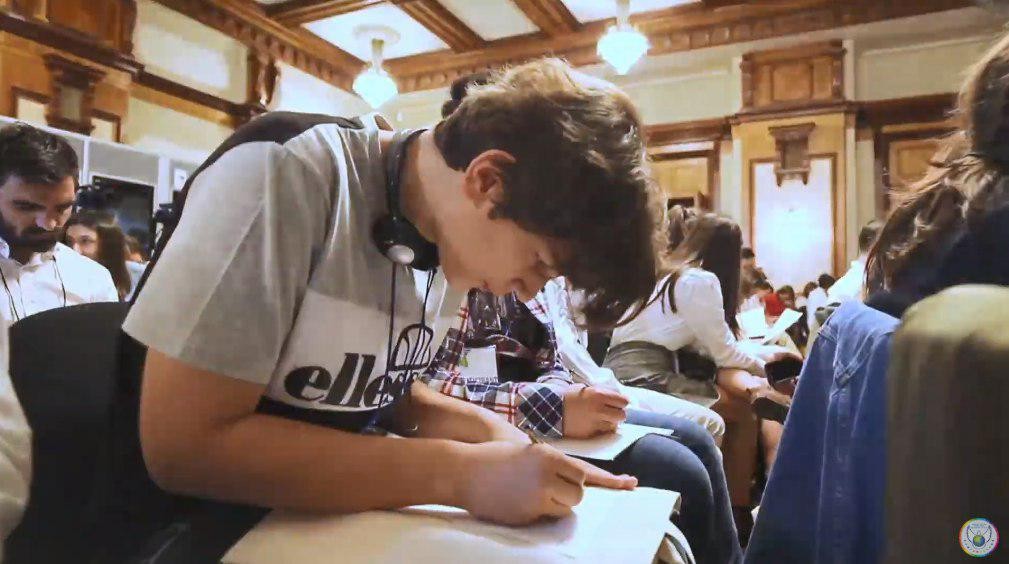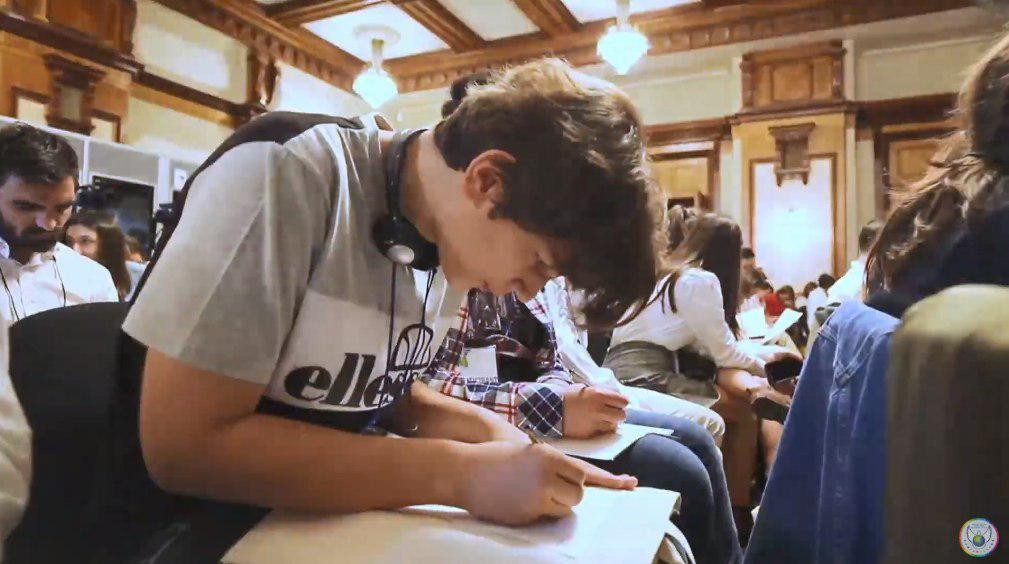 He also held a peace concert and was reported in the local newspaper. The peace-loving young man is now in a hurry to collect 10,000 peace letters for the President and has already collected more than 1,000. What value did this South Sudanese youth see in DPCW? Why is he risking his life in the battlefield to call for the DPCW?
It's "hope." He's still going around collecting letters of peace because he found in the DPCW "the hope" of a world of peace where he could escape the threat of bullets, live like a human being, free from the fear that someone could hurt him, freely spread his dreams, smile and face everyone.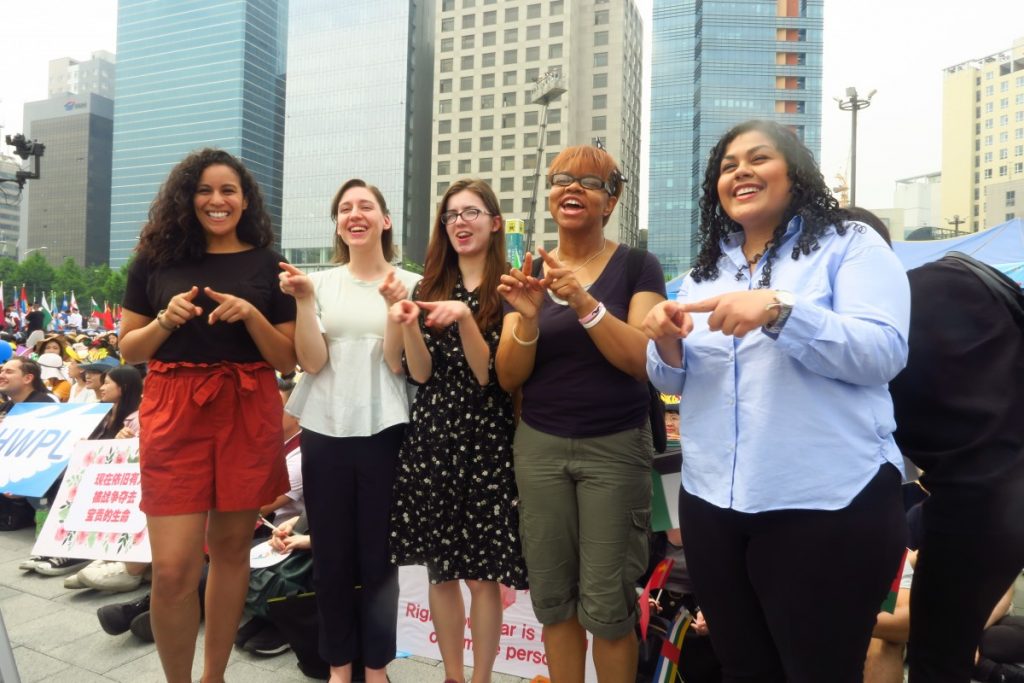 And with this young man, many people are more involved in this because they have discovered that DPCW's hopes can be realized. So what is the basis of that conviction?"
Are you curious? I'm going to post it in 2nd episode. Think of the reason first! To give you a hint, there are three reasons.
Reference: http://hwpl.kr/en/project/peaceWalk
Peace is up to you :0 Good luck!