Youth Do IT and Youth well done
Do you have any something stuffy? But you don't know how to release, don't you? Radiate your youthfulness! Youth imagine Youth challenge Youth act and Youth well done! It is a slogan of 2017 World Youth Festival. It takes place in Gwangju, Korea from Aug. 4 to Aug. 6. Originally I went to Australia to study abroad. In summer vacation, I came to my hometown. I'll show you things I actually taken. You might be surprised by their energy.
DJ Party : 2017 World Youth Festival
Who created this festival? Who participated in this festival? Youth! But It is not made to eat and just play. I think this festival want to say somethiing. As I see it, it want to make 'new culture'. "Youth can do it! Not only just do, but also do very well!" There are many lethargic young man who lose their will. They think "What can I do? It is nothing." I was like that at one time. But now, this is no time to keep still. There are many young people our age in all over the world. What do they think? It may be different. Can you hear?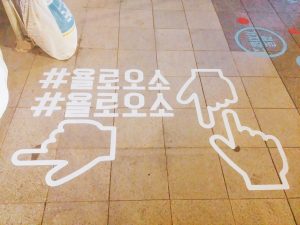 There is a someone who worry for a living, who are afraid of crimes and who are angry at enemy that kill my comrade. But we are one! We should help each other. This is why Youth cry out Peace! The war must be done away. Politics seem to start most wars. But Politician don't go to war. Who go to? It is Youth! Youth kill each other. Who died? It is Youth! Not Politician. Why do we fight? For country…? Can you say it is for country? Ask to your conscience. We want to achieve PEACE! We Are One!
(more info : it's home page https://www.wyouthfestival.com/eng)
Peace

is up to you

:0

Good luck

!