Retired school head gets South Korean peace award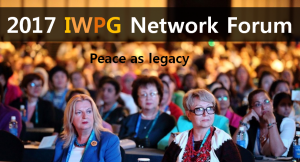 A retired secondary school principal, Woo Sow Pheng, 62, has received an award from a South Korean NGO(HWPL) for her efforts in promoting peace, harmony and unity in Malaysia. The shortest distance  between Korea and Malaysia is 4,493 km. Someone who long for peace is our friend. HWPL is the abbreviation of Heavenly Culture, World Peace, Restoration of Light (HWPL). chairman Man Hee Lee. Woo said "There is a lot that we can do to promote peace, harmony and unity. It will make Malaysia an even better country". Malaysia education has a bright future.
"Let us all achieve peace together. And Leave world peace as a legacy for the future generations. This is true role of women. – chairwoman of IWPG"
Malaysia education in 2017 IWPG Network Forum
  Woo Sow Pheng is also the co-ordinator of the Johor Peace Committee (JPC) of the International Women's Peace Group (IWPG). Why do they gather? Their goal is to discuss 'The Role of 3.6 Billion Women in Realizing Peace and Cessation of War through International Law'. 300 women leaders as Woo Sow Pheng discussed the ways to support peace work by sharing case studies. Isn't it amazing? Our peace power comes from people. If we become one mind, the world will change soon. It is up to us. We are messengers of Peace.
"The aim is to enable youths of all races to share the pride and joy of living in peace, harmony and unity in our multiracial country" – Woo Sow Pheng
Peace

is up to you

:0

Good luck

!