Why am I interested in international law?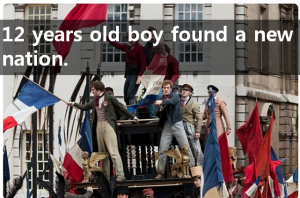 Now In Korea,  Our new nation was built. This micronation's name is 'scheleland(maybe incorrect)'. 
How old is the president? He is 12 years old.
Where? On the roof of grandmother's house.
Why did he found a nation?  What's surprising is that It is not joke. He is a very correctly recognize the reality. The reality is so absurd that, he feels. It is concrete and innovative. Also he made their own flag, money and the Constitution.
What's surprising is establish diplomatic relations with Republic of Užupis. This nation has around 7,000 inhabitants, nearly 1,000 being artists. Wow.
I am in tears when a young chap announced the Constitution. He announced "SOVEREIGNTY RESTS WITH THE PEOPLE OF THE REPUBLIC OF SCHELELAND. ALL POWER COMES FROM THE PEOPLE".
I'm interested in international law here. "What is law? What Role Does It Play?"
What is Declaration of Peace and Cessation of War(DPCW)?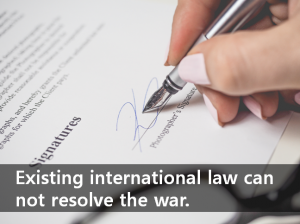 Existing international law can not resolve the war.
The war should never happen.
So, New international law should be created.
It is birth background of Declaration of Peace and Cessation of War(DPCW).
I like this one best. Most say "The war can't finish." But this law says "The war must end." This is groundbreaking and moving.
Introduce one of them. It is Article 6.
Declaration of Peace and Cessation of War(DPCW) – Article 6 "Dispute settlement"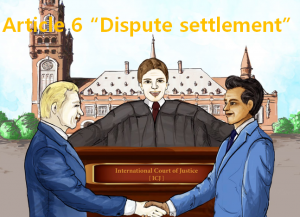 1. States should recognize the obligation to settle their international disputes through peaceful means including reference to the International Court of Justice, other judicial bodies, regional judicial arrangements, or through arbitration, mediation, conciliation, or other forms of alternative dispute resolution and in such a manner that international peace and security are not endangered. States should carry out any judgment or decision reached by a judicial body in good faith.

2. All states are encouraged to accept the compulsory jurisdiction of the International Court of Justice, in accordance with Article 36, paragraph 2, of the Statute of the Court, without reservations, as a means of ensuring that disputes are settled peacefully and in accordance with international law.(http://peacelaw.org)
The Declaration of Peace and Cessation of War(DPCW) aims at promoting the strengthening of the dispute settlement mechanism at the international level.
The war must be forced to end.
I believe it 🙂
War is a cowardly escape from the problems of peace. – Thomas Mann