On March 14, what day?
 White Day is celebrated on March 14 in Korea. The day is also in Japan and Taiwan. But there is no White Day in the United States. It doesn't matter. What day is it? Drum roll sound~~~~~ 1st Annual Peace Forum of Declaration of International Law!!!!!!! It's so long. I am a little out of breath. HAHAHA. On March 14, 2016, the declaration for the achivement of world peace in this era was proclaimed. It's a international law. Wow. It's cool. This law remove war in the world without exception. Many influential people are gathered to celebrate this day. 🙂
Peace Forum : Peace is coming!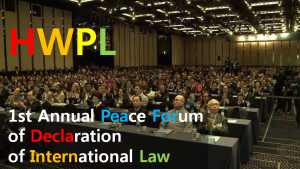 We pursue peaceful world. In our history, Peace was sometimes identified as a coordinate concept of war. We realized then how peace is precious only after losing. If you want to know about this opinion, Click here. Real PEACE is hard to believe and imagine. But someone try hard to achieve Peace. HWPL(Heavenly Culture, World Peace, Restoration of Light) does. Why can HWPL do it?
Why? : HWPL has the answer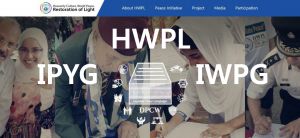 The chairman of HWPL said "We have the answer to achieve Peace" When I heard it first, I can't understand what it means. Could you know what it means? IPYG is a group of young people. IWPG is a group of mother. There are really a lot of people. I can't understand why these two huge group follow HWPL. What a surprising is that leader of IWPG said the same thing. It is that "HWPL has the answer."
Defamation : It's a sad story
Hater can be everywhere. I heard there are many defamation about HWPL. Also I can't understand it. I have a sad story. When I was young, I have a friend who always backbite other friends. I'm ashamed to say it, but honestly I also hate that target of rumors. But I had an amazing experience. When I really met that target friend, I was gonna cry. He was so distressed and  I really misunderstood that friend. I was so ashamed. I think It is the same thing. boohoo
1st Annual Peace Forum of Declaration of International Law
 The pace in which HWPL has been working has been amazing. Through them the wind of peace is blowing through. Regardless of one's race, religion or nationality, I truly desire that peace will be fulfilled. 🙂