I

W

P

G : Representing 3

.

6 billion women
  Yellow is a signature color of IWPG. It represents Women embrace the world to achieve peace. Treating a cheerful world with love, not hatred and with tolerance, not fight! this is a message of IWPG. Representing 3.6 billion women around the world, the IWPG urges for the implementation of the DPCW to protect the lives of the children as well as the world. The IWPG's running campaigns to create peaceful world for all children are are going well. Please support! DPCW Parade!
"Let us all achieve peace together. And Leave world peace as a legacy for the future generations. This is true role of women. – chairwoman of IWPG"
IW

P

G : Leave a world of peace as
legacy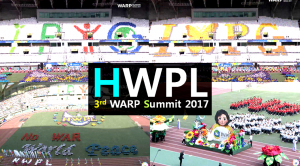 IWPG, and organization of international women leaders, is carrying out peace activities to leave a world of peace as a legacy for the future generations.
Chairwoman, the founder of the IWPG, is awakening the women around the world that they have the key to make peace a reality.
Chairwoman text of a 
speech
Imagining the world without war, it's like utopia that causes excitement within our hearts. We have gathered here to make what we do most, the reality with our own hands. This is because we have clear solution to peace. You play the main role for cessation of war and world peace. This will become greatest achievement left for the future generation.
For long time, world has been struggling from war. As long as there are wars, we can't expect peace for mankind.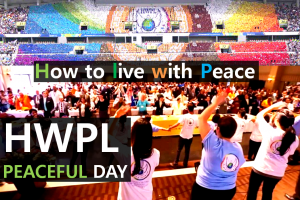 HWPL
Peaceful

Day

We have clear way of hope. 10 articles and 38 clauses of declaration of world peace and cessation of war is the answer that has been integrated to all the peace activities. I'm sure that even in the future, there will not be more certain answer for peace. the existing international law is build that minimizes the damages due to wars and had been limited in terms of not being able to prevent wars. However, DPCW is truly an answer for peace that is able to solve full causes of war.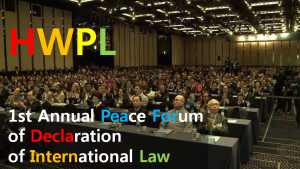 Since the declaration was made, IWPG along with members around the world was holding peace campaign and advocacy campaigns. Continuously along with UN women's groups. We have been working for implementation of international law.
Just as there is the role of father and the role of mother in a household, there is a point of task given to people for each sector in order to make world peace in reality. In particular, for those who wants peace, being heart of a mother becomes a lifeline that can achieve world peace. The moment the women become into tremendous power possessing is the moment they become mother.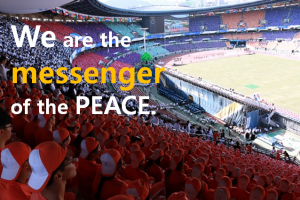 Ordinary

people's

ordinary

peace

Half of the world population is women. Chairman Lee believes the strength of women. And, we all able to achieve our objective.

If women unite and bring wars to an end, we are able to bring legacy of peace to the future generation. This is true role of women who must take on as mother of this earth. I hope more women participate in an international society and let us gather support for the implementation of international law. All the women are here.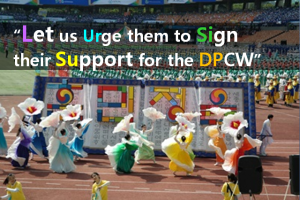 Please, join the advocacy campaigns for the implementation of international law. So we don't have to be embarrassed to hold the tile of a mother. We have the strength to lead all mankind to world peace. Let us all achieve peace together. And leave world peace as a legacy for the future generations.
Peace

is up to you

:0

Good luck

!