Africa

prays for the World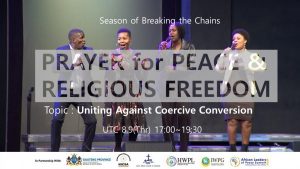 What is the world like now? Jungle? Heartless modern society? Of course, it is. But I heard there are people who pray for the world. In fact, I have been having a hard time these days. In the news, murders, accidents, and crimes are never stopped, and What if I become a target of crime? Whenever I think of this, I pray. Today I saw this YouTube clip, when this fear was coming. What were they doing? They were praising. Also they danced and danced. They danced for themselves. Don't care others, and It seemed happy to get together. The dance with beat was very natural. It was not fancy. But The Liveliness of Africa!!! They shared the prayer points, joined hands and prayed together.
---
I want to deal with the condemnation of the world at #2
---
The
Whole WORLD

does NOT

FORGIVE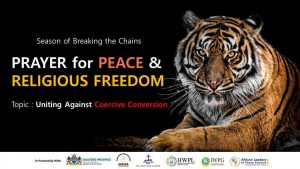 In 2007, the late Mrs. Kim was beaten with hammer by her husband. In 2017, the late Ms. Gu was choked by blocking her mouth and nose at 5:40 p.m. on December 30. After two major incidents, there is a group that is not taking any responsibility! It is the Christian Council of Korea (CCK) that aggravated coercive conversion program that violated human rights such as murder, violence, kidnapping and confinement. Coercive conversion is not a religious issue, but a serious historical crime that destroys the human spirit.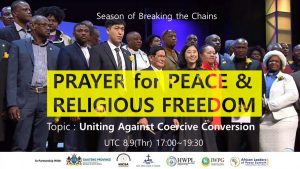 There is widespread condemnation of the human rights abuses of coercive conversion program all over the world. Ms. Gu's death resounded through the world. The 221 U.S. media outlets including NBC, Columbia Broadcasting System (CBS), and ABC has reported extensively on the human rights issue under the title of 'South Korea: The Olympic Games Amid Large-Scale Human Rights Protests.' In Korea alone, there were countless protests and 120,000 citizens from each cities participated nationwide for human rights. Religious groups and politicians from all over the world hold rally voluntarily to denounce the coercive religious conversion program of the CCK. And U.N. headquarters and Washington condemn it as an act of giving religion a bad name. Korea's dark truth was covered in about 600 reports in 41 countries.
Reference :
http://www.scoop.co.nz/stories/WO1801/S00170/young-korean-woman-dies-during-forced-religious-conversion.htm
---
Philippines
HWPL

Religious Forum
on 26 January 2018
One High Priest said, "Recently, very recently, one young lady was killed by a hard attack while she was taught by a preacher who converted her religion by compulsion. My condolence please accept on this tragic loss of the young lady. It is too bad that this accident happened among Christians who spread the spirit, just as the spirit of love. First, religions should respect and love one another, then this whole humanity will become one."
He got angry and said, "Who are these people? Are these people pure for their religion? They are religiously violent and extremists. Moreover, they are not preaching about Jesus, they are not taking anything about the Bible. They are just extremists."
UN

 Advocacy for the enactment of a law against coercive conversion programs on 30 May 2018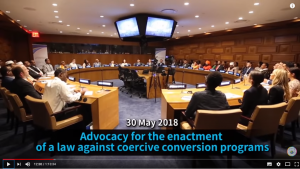 One priest said, "Thus, it is very important to protect freedom of religion for peaceful societies as there is no religion that promotes the conversion of religion using violence, and therefore, there is no justification for this kind of practice."
One expert pointed out that "We must remember that religious and political extremists are a threat to individual liberty and democracy even in the 21st century."
HWPL

's World Alliance of Religions' Peace Office, Washington D.C. on 2 June 2018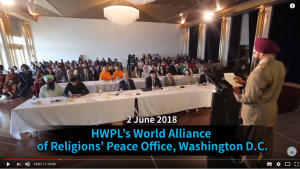 One religious leader said, "Organizations such as the CCK deceive people into kidnapping their loved ones in an attempt to coercively convert them to Presbyterian doctrines. These acts are violations of basic human rights and must be stopped."
One director said, "Religious freedom is a human right and no one should be forced to change their faith against their will. There is no doubt about that."
---
"No one shall be subject to coercion which would impair his freedom to have or to adopt a religion or belief of his choice."
– International Covenant on Civil and Political Rights, Article 18 paragraph 2
---
The Ultimate Solution is
DPCW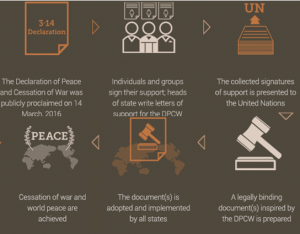 Man-hee Lee, the chairman of HWPL, cried out that "No one should be forced to kill within religion. This issue can not stay dull. This is an act of killing religion. I do not think so. Shouldn't those who identify themselves as religious learn and teach the will of the heavens? I do not believe that a religion of such high-level should do something this shameful.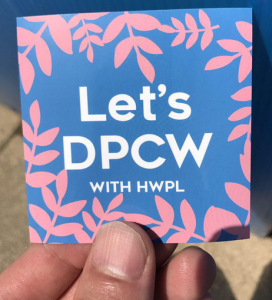 Actually, 80 percent of the wars that panicked the world in fear are religious wars. Despite international efforts to promote religious freedom, religious discrimination are still on the rise around the world. To solve these problems, a strong international law is needed to eradicate religious discrimination and ensure religious freedom. So Man-hee Lee has appointed 21 law professionals and made international law committee.
They drafted the Declaration of Peace and Cessation of War (DPCW) 10 articles and 38 clauses. Man-hee Lee, the powerful leader, cried out "If we follow this, there's no way for the war to break out in this world. So this drafted DPCW is presented to UN and it is waiting."
---
The Solution for Sustaining Peace is
to Implement it to the Letter.
---
Peace
Letter

to Presidents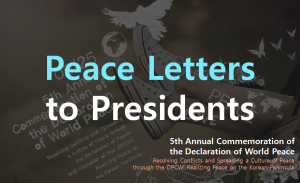 During the event, the attendees have the opportunity to fill out letters for the longing of peace and end of war to each respective heads of state. It is a collaboration with IPYG. Young people, from 84 cities in 50 countries, write peace letters to presidents of each country. How long? Until the all presidents  sign for the DPCW! The wind of peace is already blowing all over the world. "World peace and restoration has begun at the same time this declaration is proclaimed." – chairman Man-hee Lee in the Declaration of World Peace on 2013. If 4,600,000 young people (IPYG) cry out for peace, what do you think will happen next? There will be an enormous wind. The chairman Man hee Lee said, "This is what God wants, and he called himself peace. Therefore this must happen, right? This is a work of God, this is a work of Jesus and this is a work of all the people of the world." The Africa will be saved!
"So don't just send letters to the president of your country, but send it to the head of many nations, so that they might sign for the DPCW!" – chairman Man-hee Lee
---
PRAYER
for

PEACE

&

RELIGIOUS FREEDOM

:

Uniting Against

Coercive Conversion

Time : UTC 15:00-17:30, 9 August 2018
YouTube Live : bit.ly/2KEcqZV (Only Korean)

#29thWorldPeaceTour #HWPL #Pray4Peace #ReligiousFreedom #AgainstCoerciveConversion #WeAreOne
Peace

is up to you

:0

Good luck

!