Innovative Minerva school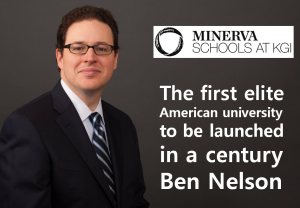 Minerva school is very hot nowadays. Its admission rate is low than 2 %. News articles said 'It is more hard to enter Minerva than Harvard. I want to tell more details in this time. In 2014, they accepted first founding class. 69 students in 2,464 applicants entered into Minerva. In 2015, 220 students in 11,000 applicants got admission. 2016, 2017 is the same. Minerva school said first 'University is for what?' For hundreds of years, university dispersed knowledge. But now many people can access all knowledge over the world. In general university, effectiveness of education is what? In this conventional way, students only learn 10%.
---
Real understanding of the world and its people only comes from exposure to the realities of life in different cities with diverse cultures. – Minerva
---
 Minerva school's Curriculum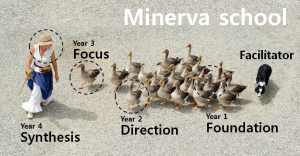 Nowadays effectiveness of education is 10%. But shocking fact is that placebo effect is 30%. It is better! But you already know placebo effect is to do nothing. 'The great books program' come out as an alternative to the current problems. Explain about this. It started from 'University of Chicago'. University of Chicago is a third-rate university at first. But now many Nobel laureates are proving its education level. The change began from one person, Robert Maynard Hutchins. He said decisively "If you don't read the great books, you can't graduate." St. John's College is also famous for great books. Minerva school surpass 'The great books program'. They say 'Transfer'. The important thing is the 'Context'.
Four-year Curriculum
Year 1: Foundation
Formal Analyses
Multimodal Communications
Empirical Analyses
Complex Systems
Year 2: Direction
Arts And Humanities
Computational Sciences
Business
Natural Sciences
Social Sciences
Year 3: Focus
Start your Capstone project with professor
Year 4: Synthesis
Complete your self-directed Capstone project.
Application produce
compete

ncy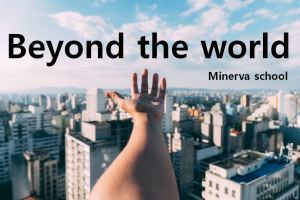 People learn one concept in one context. If you say that concept in other context, I can't understand, but also even think it. So Minerva school learn general concepts in various contexts. It is truly a well-rounded education. They don't educate only liberal arts. In 'Year 3 and Year 4', they make a curriculum in person with professor. And finally they announce their-own project in front of influential people. These things are the proud of Minerva school.
"

The goal of Minerva

'

s curriculum isn

'

t memorization or the study of factual information

;

we study academic content so we can develop fluid and adaptable skills

.

Content is

not an end

in itself

,

but a medium through which we learn to develop our minds

."
–
Tyler Pincus
,
New Jersey
Peace

is up to you

:0

Good luck

!