Muneaki Masuda : Who is he?
When I went to bookstore yesterday, I can see his book. On the spot, I read more than half of it. If you want to know what I say, you should watch the youtube. TSUTAYA bookstore is a famous tourist attraction to visit in Japan. He is the CEO of it. Muneaki Masuda was born in Hirakata City, Osaka Prefecture in 1951. He currently serves as the President and CEO of Culture Convenience Club(CCC), which operates TSUTAYA and T Card. After founding TSUTAYA BOOKS in 1983, he established Culture Convenience Club in 1985. He also opened "Daikanyama T-SITE", including Daikanyama TSUTAYA BOOKS, in Daikanyama, Tokyo in December 2011 to propose a new lifestyle to people in their premier age (adults in their fifties or older). Mr. Masuda is instrumental in planning and creating cultural infrastructure in people's lives.
Daikanyama
T

-SITE with

C

C

C
  Let me explain to you what I was impressed. I like the 'Planning'. And I think it is a driving force to lead a life of its own. What is interesting is that Philosophy of Culture Convenience Club(CCC) dipped naturally in everywhere of Daikanyama T-SITE. (In their homepage) "planning" means creating new mechanisms with the potential to spark revolutionary lifestyle changes. So Muneaki Masuda try to think in our customer's shoes over and over. In fact, I know many people who say like this and even I can say like this. But I can't see anyone who really acts like this. So it can provide 'lifestyle recommendation service'. I can feel it in 'Daikanyama T-SITE'. It is "The 20 Most Beautiful Bookstores in the World". But they surpass only bookstore. "You can not grow up by doing the same thing over and over again", Muneaki Masuda said. In his books, there is a lot of evidence left of his sincerity and concern. From now on, TSUTAYA bookstore is my role-model.
Daikanyama
T

-SITE
Books in specialized categories
Movies
Music
Anjin Library & Lounge "Salon accented by rare collections of books and magazine from around the world"
Travel Desk "You can leave whenever you want!"
Stationery
GREEN DOG Daikanyama (Pet Services)
Børnelund Daikanyama (Imported Toys, Kids Service)
Daikanyama motovelo (Battery-Power Assisted Bicycles)
Daikanyama Kitamura Photo Equipment (Camera Specialty Store)
Ivy Place (Restaurant)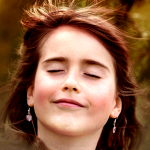 Peace is up to you :0 Good luck!