HWPL Supporters
ONE

!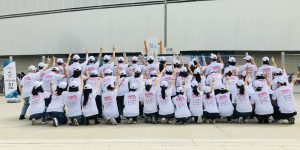 The '2018 HWPL World Peace Summit: 4th Anniversary of the WARP Summit' was held on September 17th to the 19th. In particular, so many HWPL volunteers came together with an earnest desire for peace.

HWPL Supporters ONE started an online promotion service from September 1, 2018 in order to make the peace activities of HWPL and other news of peace widely known around the world.
interview is here
---
2018
HWPL

World Peace

Summit

Collaboration for Peace Development:
Building a Peace Community through the DPCW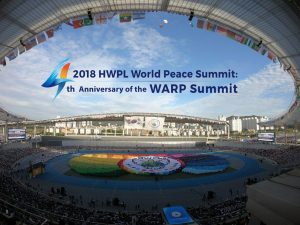 'The past does not need to be the future. A new world can begin today. It is the last chance for the peace of humanity.' These sentences come from promotional video of '2018 HWPL World Peace Summit: 4th Anniversary of the WARP Summit'. This video shows very well what kind of mindset when they are dealing with world peace. They think that achieving peace is 'Out Duty that we have to do' of our time at any cost. Can you feel their determination? Thousands of leaders and citizens from around the globe will gather for 3 days in Republic of Korea with the great determination of creating a peaceful world together. Now you can watch it! Multilingual Youtube Live!
Official page: http://warpsummit.org/
---
What made you interested in the peace activities of HWPL?
He said "I was browsing the news on an internet portal site when I noticed an article about a region called "Mindanao" and the peace treaty that was signed there. I had never heard of that area before, so I searched the internet and found out about its history and the 40 years of conflict that had plagued the area. It was only recently that peace was achieved in the region, which was accomplished in a large part through the efforts of HWPL, a Korea-based NGO, that acted as a catalyst in the peace process. I was deeply moved by the peace activities done in the name of Korea, as well as the passionate heart of HWPL's  that can be heard through his shouts during the various events, so I also wanted to join in the work. It is amazing to see how a private organization is doing the things that the UN was unable to accomplish. Since then, I started to run a blog and quietly joined in HWPL's peace activities."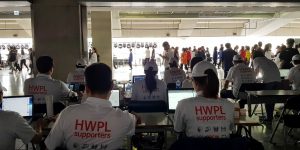 How did you become a part of the HWPL Supporters

One

?
He said "I was working alone to promote the work of HWPL through my personal writings and blog activities when I was suddenly contacted by HWPL one day and recruited as an HWPL Supporters ONE blogger. I heard that the purpose was to work together with those who support HWPL's peace efforts with the intentioHWPL's peace effortsn of promoting this year's World Peace Summit to the world. Of course I agreed. Even though we didn't know each other it was nice to have the opportunity to come together and work side-by-side for peace. It truly feels like a family."
What would you like to say to those who want to join the Supporters

ONE

?
He said "I don't think peace is a story that is far away from us. If you look at the news on the internet, there should be no more news of war and terrorism that is occurring around the world. Unless peace is achieved, we, our children, and even our future generations, cannot escape from the threat of war and violence.
However, it is not the work that anyone can do alone. You and I, together with the voices and opinions of many others, must come together and join forces for peace. Through this I believe that we can protect our world from war and terror. I hope more people will join the Supporters ONE and run together with the hope of peace. Peace is something that we can achieve."
I have read his interview many times. His words and writings really seem to love peace. I felt like I should try harder.
Reference: http://www.hwpl.kr/en/news/view/181029346/0/%E2%80%9CWEAREONE%E2%80%9DDoYouKnowHWPLSupportersONE
Peace

is up to you

:0

Good luck

!