"No song, no supper" vs "Basic income"
Sir Thomas More suggested 'Basic income' in 1516. But doing now is different from the initial intention. Because it is conditional 'basic income'.
Is 'Basic income' possible? 🙂
Finland's experiment : I don't care you
It was hard to find a job today. Phew, I need to eat a little rice in order save today. It's sad to see my bankbook. (He is reading bankbook) What!?!?!! What's this!?!?!?!! What's this 700 dollars?! Then I felt the burning tears run down my face, and it was steady again. This unemployed man is very thankful for country and very proud of it.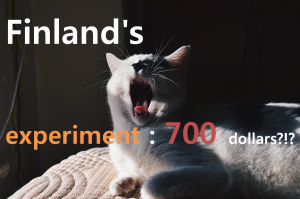 It is a Finland's experiment. KELA(Finnish institution) selected 2,000 unemployed who are 25 to 53 at random. Kela started to give 700 dollars from January. No strings attached to it. Don't care if they don't report their using. Even if you get a job, you can keep getting money. Wow.
Why? Why do Finland start? Unemployment has soared in Finland to about 8.1%. They did not get a job to not miss out on unemployment benefits. If government give money to this unemployed, Finland predict that this men will try hard to be economically active. Another reason is that basic income can narrow the gap between the rich and the poor. Government will tax the rich a lot more(4 times in analysis) and unequal division will disappear. Furthermore, It will decrease overall benefit costs.
So what do they behave?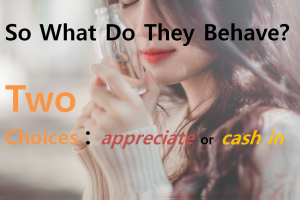 Writing this article, I realized that Those who have money have two choices : appreciate or cash in. All problems stem form our mind. It is inside you all along. Outcome of this Finland's experiment depends on stated of their mind. That's amazing, isn't it? Why? I think that those, who don't go to work to receive unemployment benefits, will be lazy as in the past. This is my idea. But Finland really believe them in my eyes. Would they know Finland's mind? This is really experiment of humanity.
I think that if Finland really want to change them, the answer is to educate heart. Foster values. I know it's so cliche, and everyone knows this answer. But they don't know how to achieve. What is the answer? It is no longer a day to do experiment this and that, but to really find the answer. We look forward to hearing from Finland. 🙂