Franklin planner : Motivation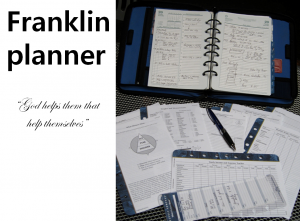 Franklin said, "God helps them that help themselves". The Franklin Planner is a paper-based time management system created by Hyrum W. Smith. It is a groundbreaking time management system. Smith named his planning system after Benjamin Franklin (1706–1790), who famously kept a small private book, as detailed in his autobiography. The Franklin Day Planner was first produced in 1984. But in 1997, Franklin Quest and the Covey Leadership Center merged to become FranklinCovey. Covey is that person who we know. A core technique of the Franklin Planner system involves beginning each day with fifteen minutes of "solitude and planning".
Weekly compass : Your role?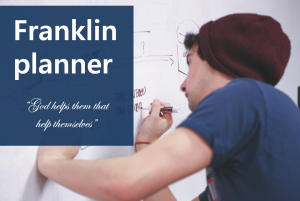 The Franklin Planner is different from other diary. The common diary is to manage your schedule, but Franklin Planner is to manage your life. We already know '7 Habits of Highly Effective People'. In this book, Stephen Covey said 'whole lives'. It is my all-time favorite book. When I was collapsed, I see this book. Franklin Planner is composed of 'Big Three'. Role & Governing value & Mission statement. 'Weekly compass' is very useful part of this diary. You can check each role & task. In a word, time management is to do the most precious thing first. What's the greatest enemy? Time Bandit! I'm not saying specific person, but my habit. For example, I waste time in sleeping. Finally, all of those things is about 'Role & Value'. It is up to know 'Who I am'.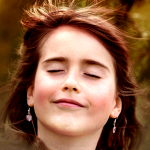 Peace is up to you :0 good luck!