World class pop stars and producers are singing for World Peace of Korea.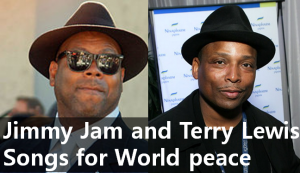 It is Jimmy Jam and Terry Lewis.
When I heard this news, I can't understand 'Why do world stars make songs for Korea?' It is amazing. Why?
It is a one of 'One K Global Project'.
Jimmy Jam and Terry Lewis will create songs that include meaning that 'A unified Korea will contribute to world peace'. They say "This song is not just for Korean, for all of us that protect human rights and peace".
When did he say that? Where?
In 2016 August International Young Leaders Assembly(IYLA) was held at U.N. headquarters. Jimmy Jam and Terry Lewis said here. Wow.
Are you curious? Who are Jimmy Jam and Terry Lewis?
They are producer of the global pop stars including Michael Jackson, Janet Jackson, Boyz II Men, Usher. Also they won 'Grammy Awards' six times.
Do you know Peabo Bryson? He is a U.S. pop singer to sing the theme song of 'Beauty and the Beast'.
What's more surprising is that Metropolis Studio is in charge of marketing and global distribution.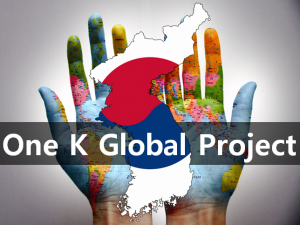 Starting with the concert in Philippines on March, 'One Concert K' will be held for unification of Korea in 10 foreign countries including the United States, China and Japan.
Domestic and Foreign 737 civic groups took part in 'One K Global Project'.
It is amazing. 🙂 I hope they will success to achieve World Peace.
I would like to help.