My morning is too painful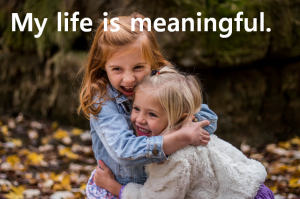 Do you have ever heard 'Miracle Morning'? How is your morning? Is it terrible? My head is sick but you can only heard nagging, right? Sometimes morning is too painful. The most painful thing to me is that I don't do things to do. It's because of my laziness. But sometimes I try to rationalize it. I was tired and I was busy all time. After rationalization, The same thing happens. Finally I end up regretting it. What should we do? Let's find it. 🙂
Hal Elrod : How to success? It is simple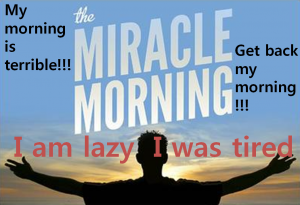 'Miracle Morning' is a book by Hal Elrod. First, you must know 'Hal Elrod'. When he was 20 years old, He was dead for 6 minutes clinically. A drunk driver ran head on into him by car. He suffered 11 fractures. He woke up after six days in a coma. Doctors said he would never walk. Contrary to expectation, he can walk but also he is a ultra marathon runner, international speaker and expert in motivation. He do not choose to go on his way of victim. He didn't make any excuse. So A lot of people go to him for advice.
How to success? It is simple. It is possible if you change your morning. Oh … too simple? There's something simpler. So, how can we change our morning? He suggests 'The status of the next morning depends on your final thoughts before sleeping.'. It is not related with wake-up time and bedtime. He proved that even if you you have less sleep you can wake up early with a fresh mind by doing with practitioners. Just like Christmas morning you filled your morning with something you're looking forward to. This will help you be more productive.
Morning 6 Keyword: 'SAVERS'
Minute 1: S is for silence
 Relax your body. But, Don't sleep again. HAHAHA Just feel calm.
Minute 2: A is for Affirmations
You read and write 'powerful words'. It really motivate you. It break your limit. How can? Because It's just a limit that you determine.
Minute 3. V is for visualization
Close your eyes and visualize your goals.
Minute 4. E is for exercise.
Running!!! Jumping, push-ups, or sit-ups!!!
Minute 5. R is for reading.
Read one page, maybe two. It can change you to feel how beautiful the world is. You can feel the joy of learning.
Minute 6. S is for scribing.
Writing down is the most important. You can write your grateful things or your feelings, your dream, your goals and so on. If you write down, everything can be clear. This experience is like that you begin life again. Good luck 🙂
Miracle Morning is yours.
"Habit is a second nature thta destroys the first. But what is nature? Why is habit not natural? I am very much afraid that nature itself is only a first habit, just as habit is a second nature."
― Blaise Pascal, Pensées