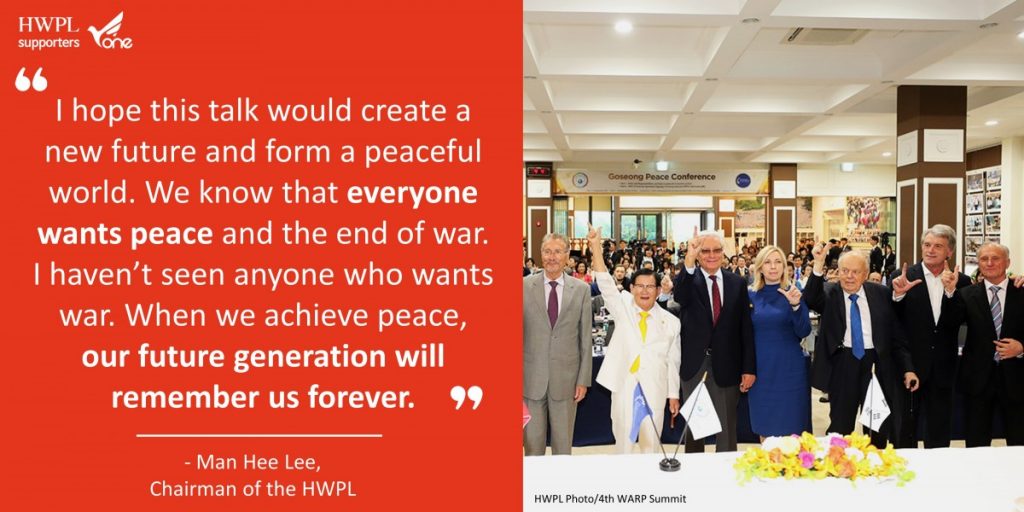 On the 16th of September, The 'Goseong Peace Conference' was attended by the International Centre for Black Sea-Baltic Studies and Consensus Practices (Centre BBS), which is headed by a group of former European national leaders.
Mr. Man Hee Lee was stressing the responsibilities of global leaders to work together for peace according to the pledge contained in this peace agreement.
Also Chairman Man Hee Lee of HWPL said, "I hope this talk would create a new future and form a peaceful world. We know that everyone wants peace and the end of war. I haven't seen anyone who wants war. When we achieve peace, our future generation will remember us forever."
Peace is up to you :0 Good luck!