How about 2018?
What year? What do you think the most important things were in this year? Maybe, I think 2018 is the 70th anniversary of the Universal Declaration of Human Rights, adopted by the UN on 10 December 1948. Also, there had been various incidents over the world, but there had been progress in inter-Korean relations, the only divided nation.
When can we enjoy peace in full? Like Michelle Bachelet, the UN High Commissioner for Human Rights, said "Recent memory is replete with multiple examples of genocide, war crimes and crimes against humanity." There is still much to be desired. The human rights of millions are still being violated on a daily basis.
What should we do? How nice it would be to get rid of the war?
Reference: https://news.un.org/en/story/2018/12/1027981
"Stand Up for Human Rights": www.standup4humanrights.org
However, there were people who made a lot of efforts for peace between the two Koreas.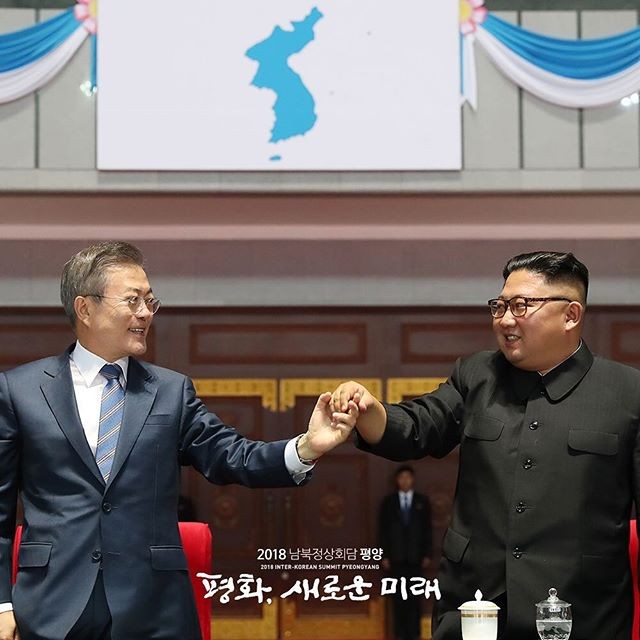 When the leaders of the two Koreas were having their third summit, Heavenly Culture, World Peace, Restoration of Light (HWPL) chairman Man Hee Lee brought together more than 1,500 world-class political and religious leaders as well as peace activists in Incheon, South Korea, to reunite the two countries. Influential people from all over the world gathered to discuss how to achieve peace at the 2018 HWPL World Peace WARP Summit.
ex) Participants: former presidents Viktor Yushchenko from Ukraine, Croatia's Ivo Josipovic, Romania's Emil Constantinescu and Sierra Leone's ex-vice president Samuel SamSumana.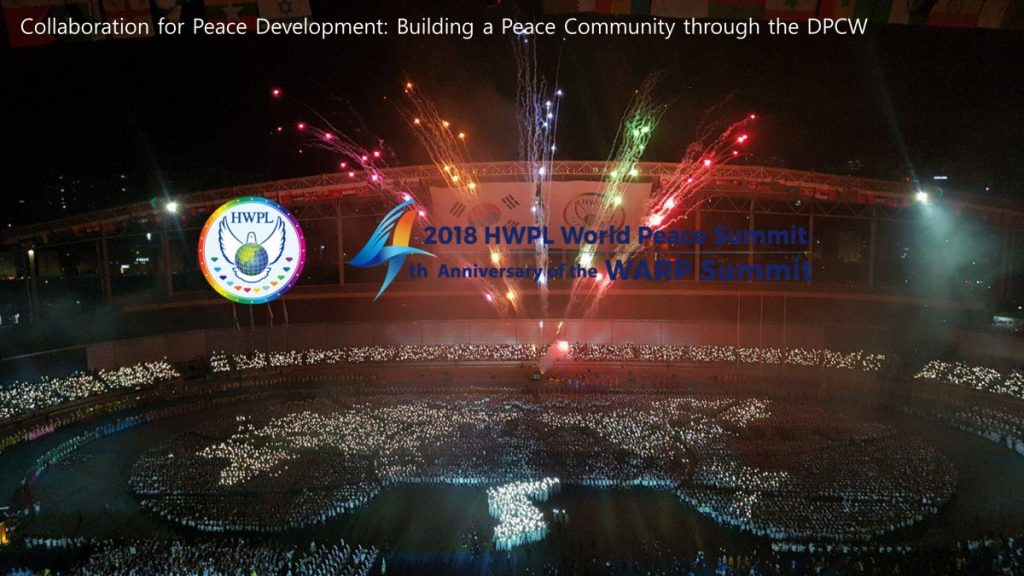 The Chairman Man Hee Lee said "It's embarrassing to see the country is still divided. I believe the president of South Korea [Moon] and the leader of North Korea [Kim] know about this conference and I urge them to support us to achieve peace." Is he a high-ranking civil servant? Nope. But it makes sense for him to say so. Because he is a veteran of the Korean War. It is unprecedented for a civilian to do such a thing.
Reference: http://www.nationmultimedia.com/detail/asean-plus/30354655
So he is awarded the Seoul Peace Culture Award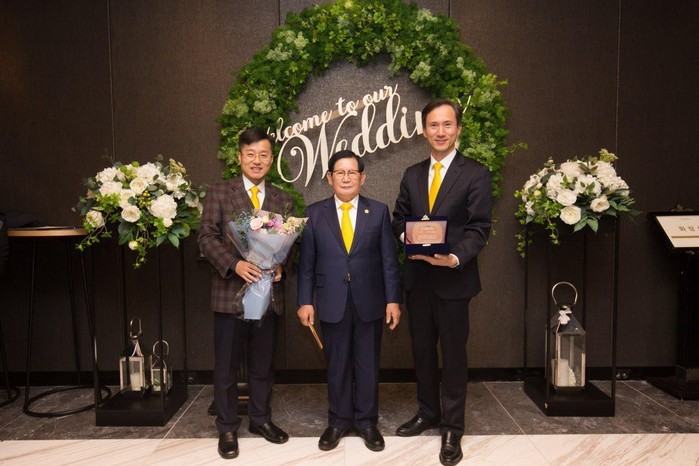 Mr. Man hee Lee of HWPL is awarded the Seoul Peace Culture Award. It's a prize for people who contribute greatly to mankind and his influence is worldwide. It began in 2007 and was established to leave the people's will and belief in the eternal peace of the world's human welfare and the global village.
In their acceptance speech, The Chairman Lee asked "HWPL's proposal to end the war effectively through international law prohibiting the production of weapons and war is now recognized by the international community as an effective alternative to ending the war," And he continued, "Now, please cooperate with HWPL to achieve a peaceful unification of the Korean Peninsula."
In particular, through a joint discussion with legal professionals around the world, a campaign is underway to establish an international law for peace, in which one million people from 170 countries participated, based on the Declaration of Peace and Cessation of War (DPCW).
Reference: http://www.thesegye.com/news/newsview.php?ncode=1065610437946673
Peace is up to you :0 Good luck!