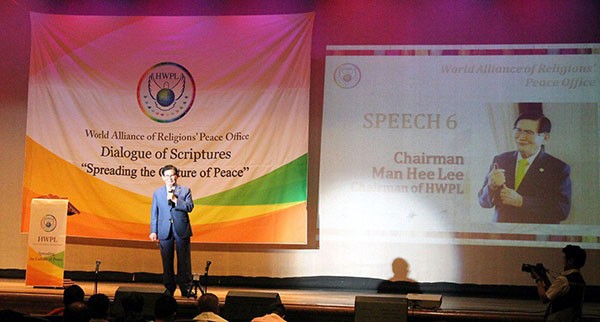 On February 8th, a grand peace festival entitled "We are one for Peace to attain Sustainable Development" will be held at the Philippine Sports Stadium, Bulacan. Its purpose is to launch nationwide peace movement throughout the country's State Universities and Colleges.
This Philippine Peacebuilding event is expected to have 30,000 participants including social representatives in the Philippines and international peace activists. The hosts are Volunteer Individuals for Peace (VIP) by Dr. Ronald Adamat, CHED's Commissioner and Mr. Man Hee Lee, Chairman of HWPL.
Reference: https://www.onlinenewsbalita.com/2019/01/philippine-social-representatives-seek-peacebuilding-through-cultural-exchange-with-international-ngo.html/
http://compaksulsel.com/2019/01/21/ched-dan-hwpl-mempromosikan-penyebaran-budaya-damai-di-filipina-dan-globe/
Why Philippine?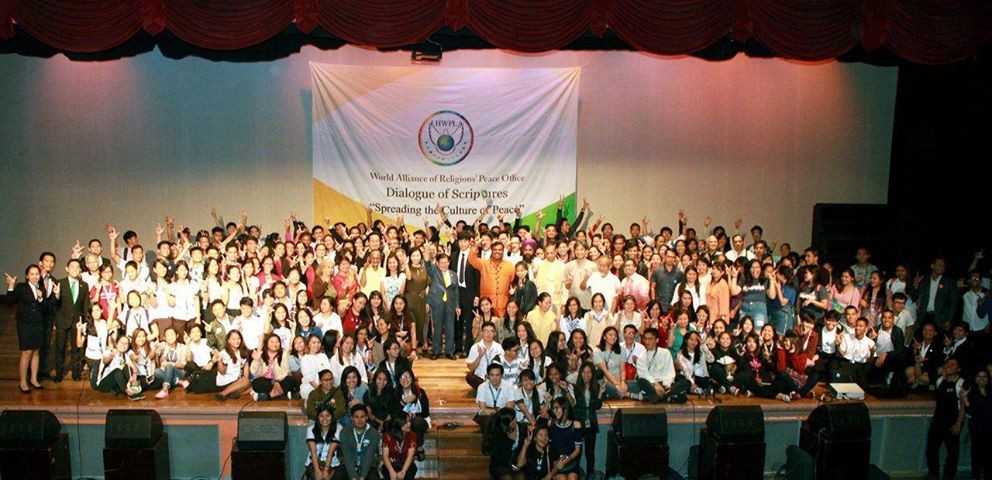 The Capital of Philippines is Manila. POPULATION is 104,918,090 (US news) The Republic of the Philippines claimed independence from Japan after World War II in 1946 with assistance from the United States. With more than 100 million people, the Philippines is the 13th-most populous nation in the world. Thousands of islands and land of beautiful beaches are famous place in the Philippines.
Other Statistics: https://www.usnews.com/news/best-countries/philippines#country-ranking-details
But political instability is high. Statistically, the percentage of Filipinos that couldn't meet the basic food needs stood at 7.5%. The number of poor families remained steady at 1.61 Million. As of 2016, there were a total of 101.57 million Filipinos. 25.2% of the population lived below the national poverty line.
The Philippines is among the lowest-ranked countries in terms of peace. According to the Institute of Economics and Peace's Global Peace Index (GPI), the Philippines is ranked 138th out of 163 countries, with a score of 2.512. The Philippines, China, Thailand, Myanmar and North Korea are among the least peaceful countries in the Asia-Pacific region.
"The Philippines suffered particularly badly as President Duterte continued his assault on alleged drug dealers and from the five-month battle between government forces and Islamic militants who took over the city of Marawi, resulting in almost 1,200 militants, government forces and civilians killed," the report said.
Reference: https://www.manilatimes.net/ph-ranks-low-in-peace-index/405262/
https://countryeconomy.com/demography/global-peace-index/philippines
HWPL Philippine Peacebuilding Story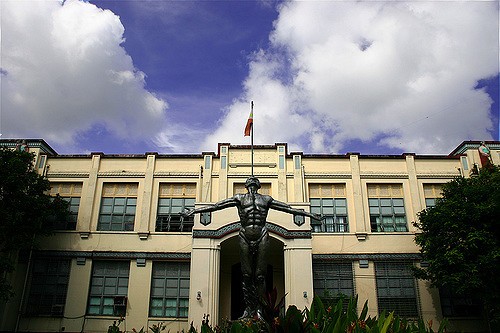 In this difficult situation, it is unusual for 30,000 people to get together for peace. This is possible because of Commission on Higher Education(CHED) of the Philippine government's many efforts. On January 23, 2018, The CHED signed a MOA on peace education with an international peace organization, HWPL affiliated with the UN ECOSOC. The CHED is planning to integrate peace education in the curriculum of state universities and colleges (SUCs). As a result, 164 schools in 12 countries have signed MOUs with HWPL.
Commissioner Ronald L. Adamat of the CHED, who proposed MOA to HWPL, expressed hope for HWPL peace education by saying "Children easily imitate war through toys like war weapons, but they don't know how to play and imitate peace. Promoting peace education through the CHED will affect many Philippine educational institutions and play a crucial role in promoting peace in the Philippines."
Reference: http://www.hwpl.kr/en/news/view/180210267/0/PhilippineCommissiononHigherEducationCHEDSignedMOAonPeaceEducationwithInternationalPeaceNGO
Also, Philippine Mindanao Peacebuilding Story is an unforgettable historical event in 2014. It also marks the 14th of March as the 'HWPL Day'. On January 24, 2016, the second HWPL peace monument was established at the heart of the Moro Islamic Liberation Front (MILF) base camp. From this point of view, HWPL's contributions to Peacebuilding in the Philippines are enormous.
CHED and HWPL Promote Spreading a Culture of Peace in the Philippines and Globe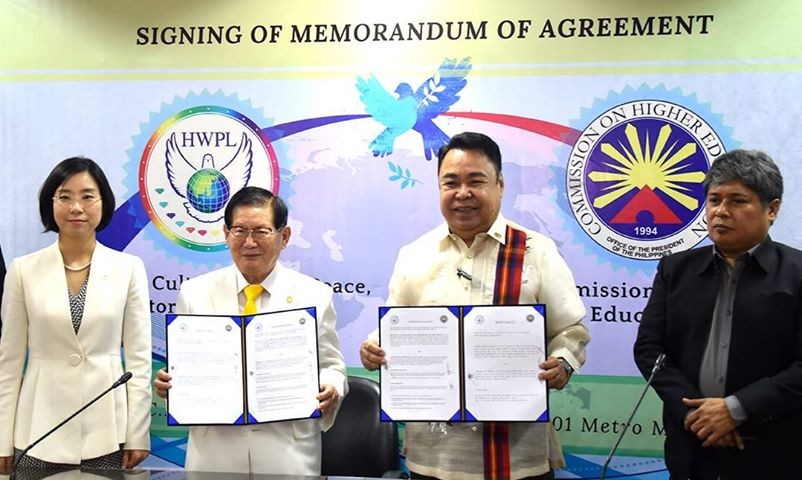 Back to a grand peace festival on February 8th. With the Philippines' referendum, this event will be expected to serve as a stepping stone for solving the remaining challenges.
"The highlight of this peace event is to give inspiration of citizen participation in peacebuilding. Cultural performances will represent harmony under peace beyond differences in ethnicity, religion or nationality. Also, the principles of HWPL Philippine Peacebuilding with civic participation and national support will be introduced – the Declaration of Peace and Cessation of War (DPCW)," said Mr. Ian Seo, General Director, Department of Public Relations, HWPL.
One student of the Polytechnic University of the Philippines participating in a peace lecture, said "It was very impressive that we, students, could also be a part of the peace movement. Chairman Lee has already shown that many students around the world are working for peace. I want to take part in the peace activities of HWPL."
I'm really looking forward to the 30th world peace tour. I am even more excited when I consider the great achievements of the 29th world peace tour of HWPL. Everything is up to you! Please become the messengers of peace.
29th HWPL World Peace Tour Article
Ethiopia Begins the Harmony of Peace through Collaboration of Politics, Education, Religion and Civil Society
African Government and Civil Society Resolve All-out Cooperation and Participation for a Peaceful Africa
African Leaders Hold Summit for a Conflict-free Africa


Peace is up to you :0 Good luck!