I recently found a good article, so I want to share it.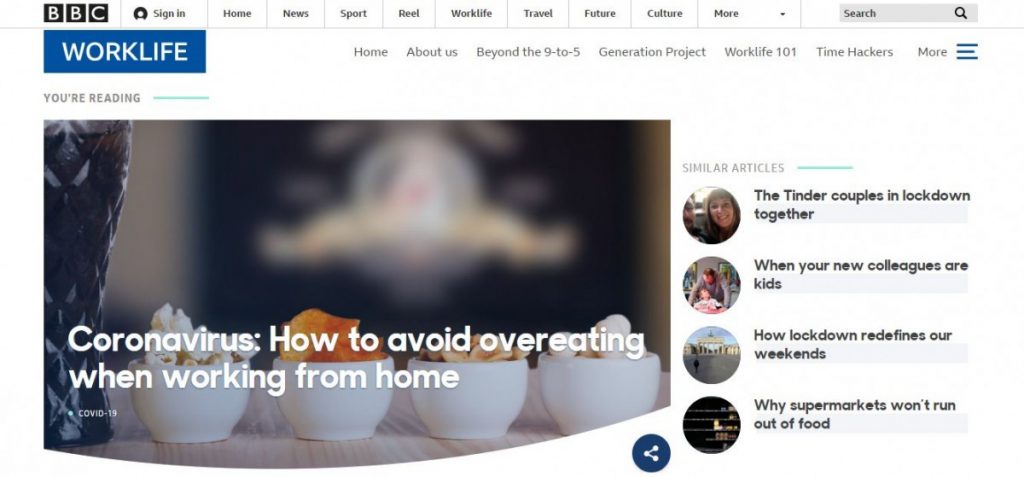 There's a meme that was so me that I laughed really hard. It's "the Covid 19" – a reference to gaining 19 pounds while observing social distancing.
It's been 47 days since I started social distance. It is better that I have more time than usual but it is also more stressful. So not to blow away time, I'm managing time with Excel. I'm checking the time every 30 minutes.
I slept 6.7 hours a day on average for 47 days, worked 4.2 hours, read books 3 hours, watched movies 4.7 hours, and studied medicine 3.5 hours.
I watched 18 movies and 3 seasons of drama, and I read 25 books.
There were many good days, but there were quite a few stressful days.
How about you? I wonder how you manage. I worked out every morning, took a walk, and it didn't last long. So these days, I keep trying to eat something.
Boredom… with Emotional Eating
I'll quote an article. <Emotional eating is "the only coping toolkit we have in our bag – especially during times like now", says Katherine Kimber, a registered dietitian and spokesperson for the British Dietetic Association.>
Also they said "another stressor at the moment is increased boredom, which is linked with emotional eating." I totally agree. ahahaa
On a daily basis, Kamau emphasises the importance of structure as a way of boosting wellbeing. "It is important for people to carry on with having aroutine, to try to wake up at set times and go to sleep at certain times," she says. Also, she said we should know ourselves better, and have a strategy of our own.
I'm a little depressed these days. Because my school said that I will take an exam next week. I want my flow back. Let me introduce her method.
five people you can call when you feel down
five ways you can relax

taking a walk in the morning, seeing cherry blossoms, listening to the Itaewon Class OST and watching Netflix

five places you can go to calm down

Back mountain, lake, cherry blossom tree and study cafe… (They are all within ten minutes' distance)

five things you can say to yourself

"You're already doing great. I believe in myself. Let me respect myself and love myself. Let's do it with the best efficiency in the time."

five activities you can use for distraction
I hope we'll all be happy for the rest of our social distance. 🙂
Peace is up to you :0 Good luck!