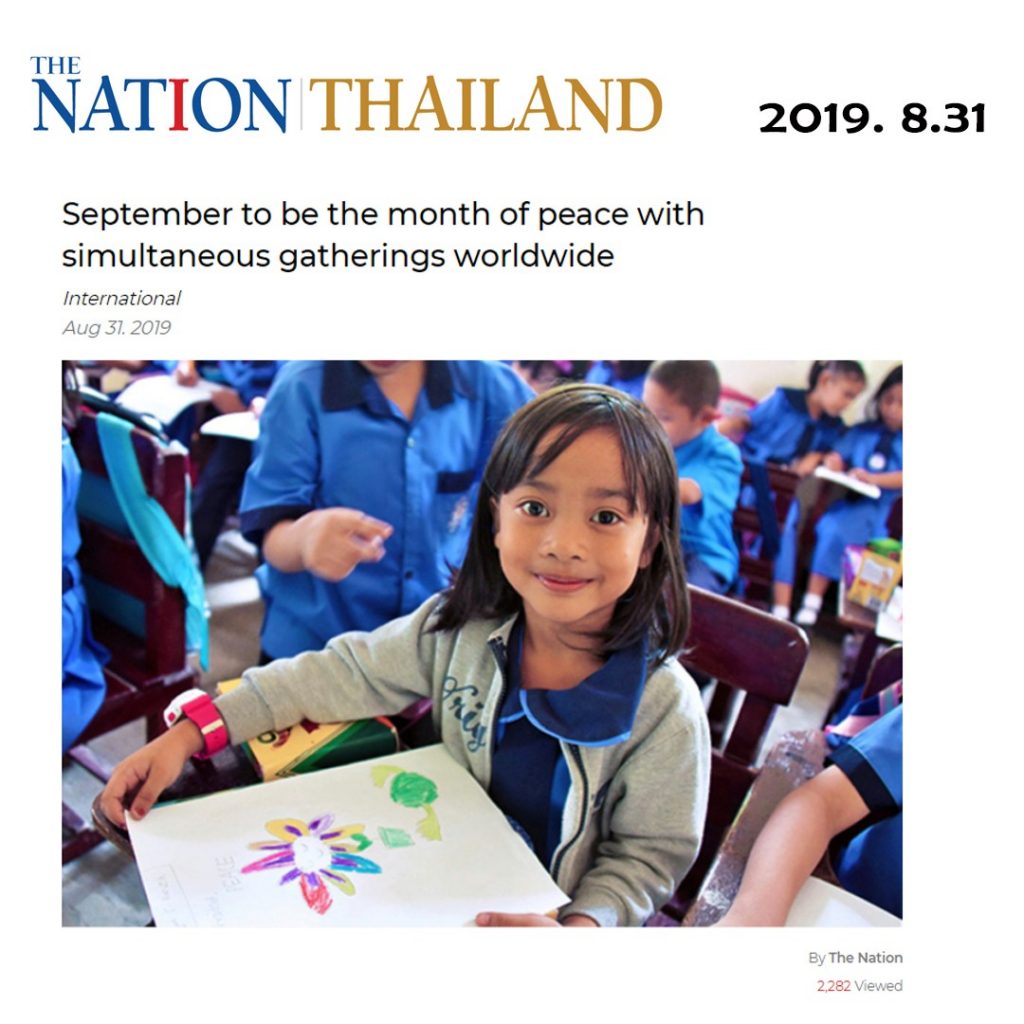 The 2019 HWPL World Peace Summit: 5th Annual Commemoration of the September 18th WARP Summit will be held in 200 cities in 110 countries. Before the event, media outlets of each country are scrambling to report. Since "Legislate Peace (LP)" campaign will take place through the colorful cultures of each country, I can't wait to see how cool they will be.
Let me introduce you one by one!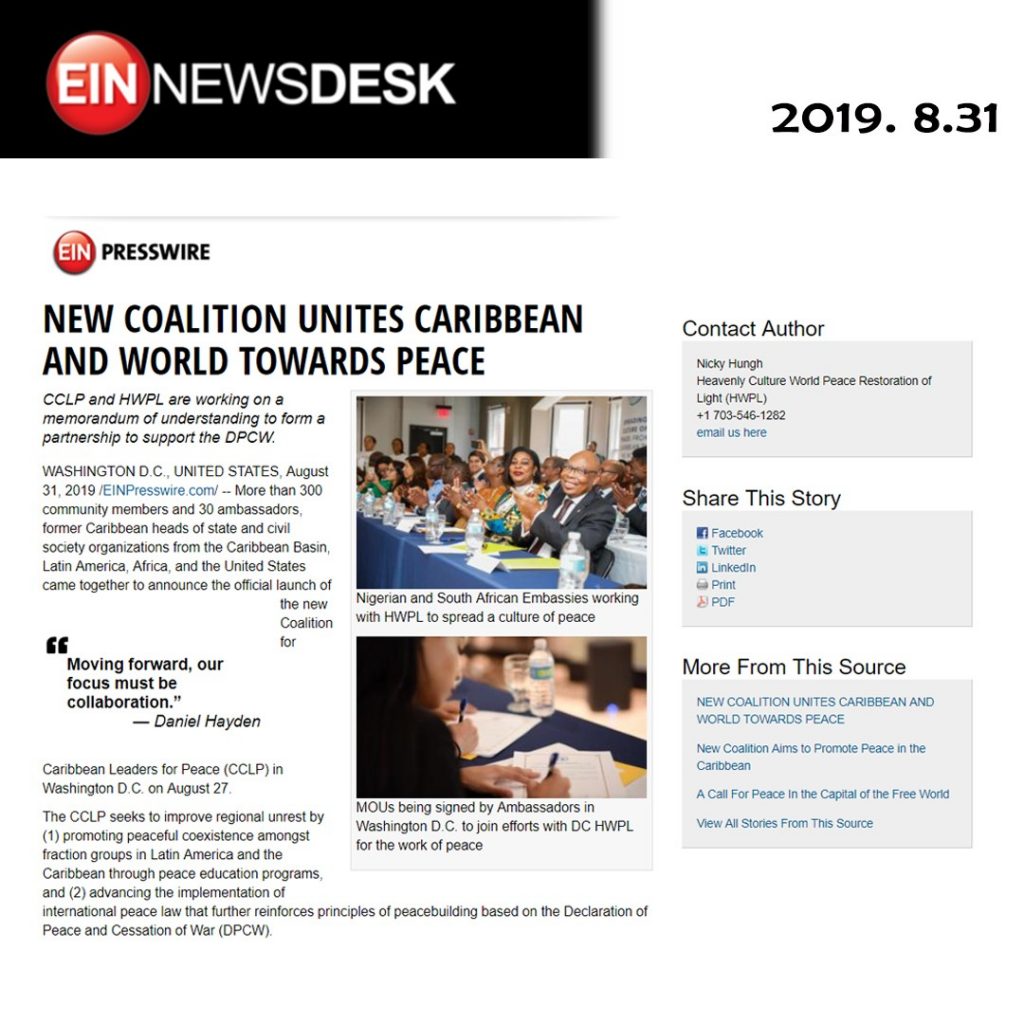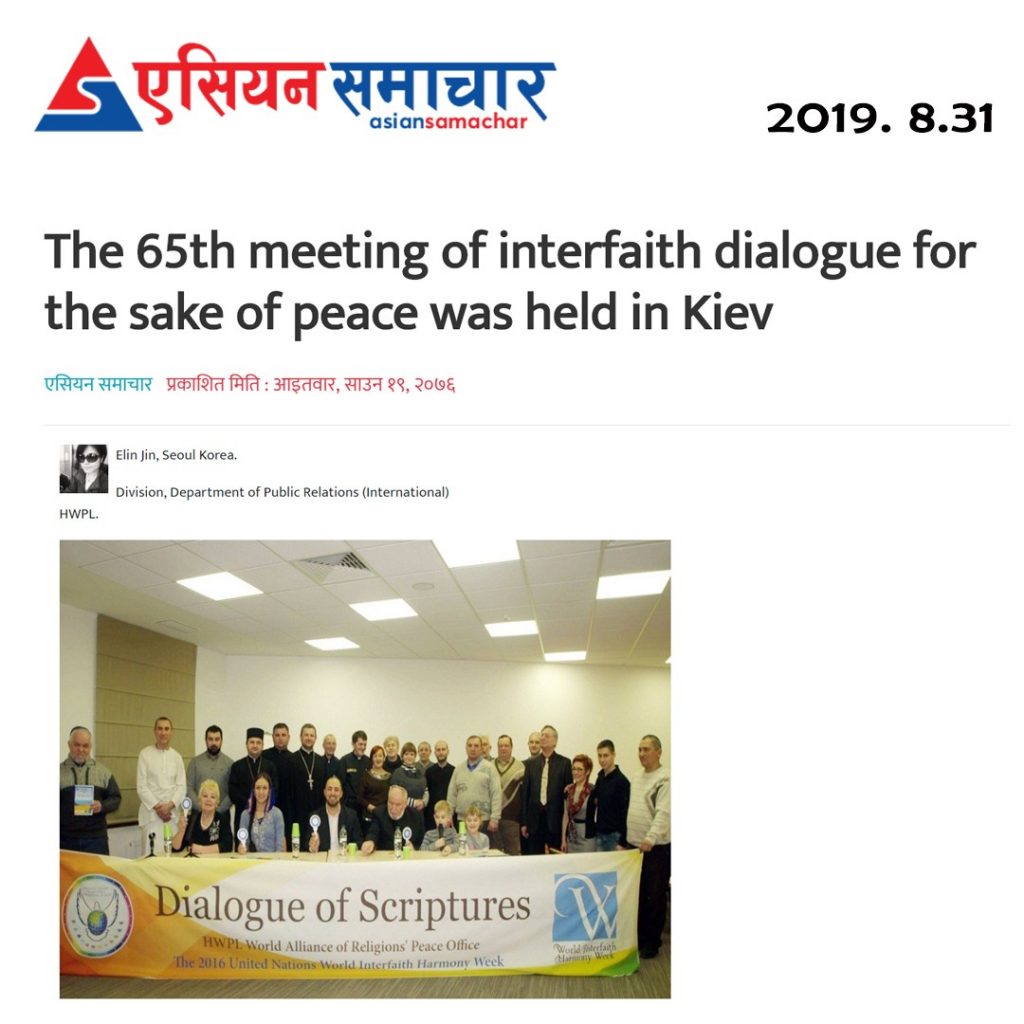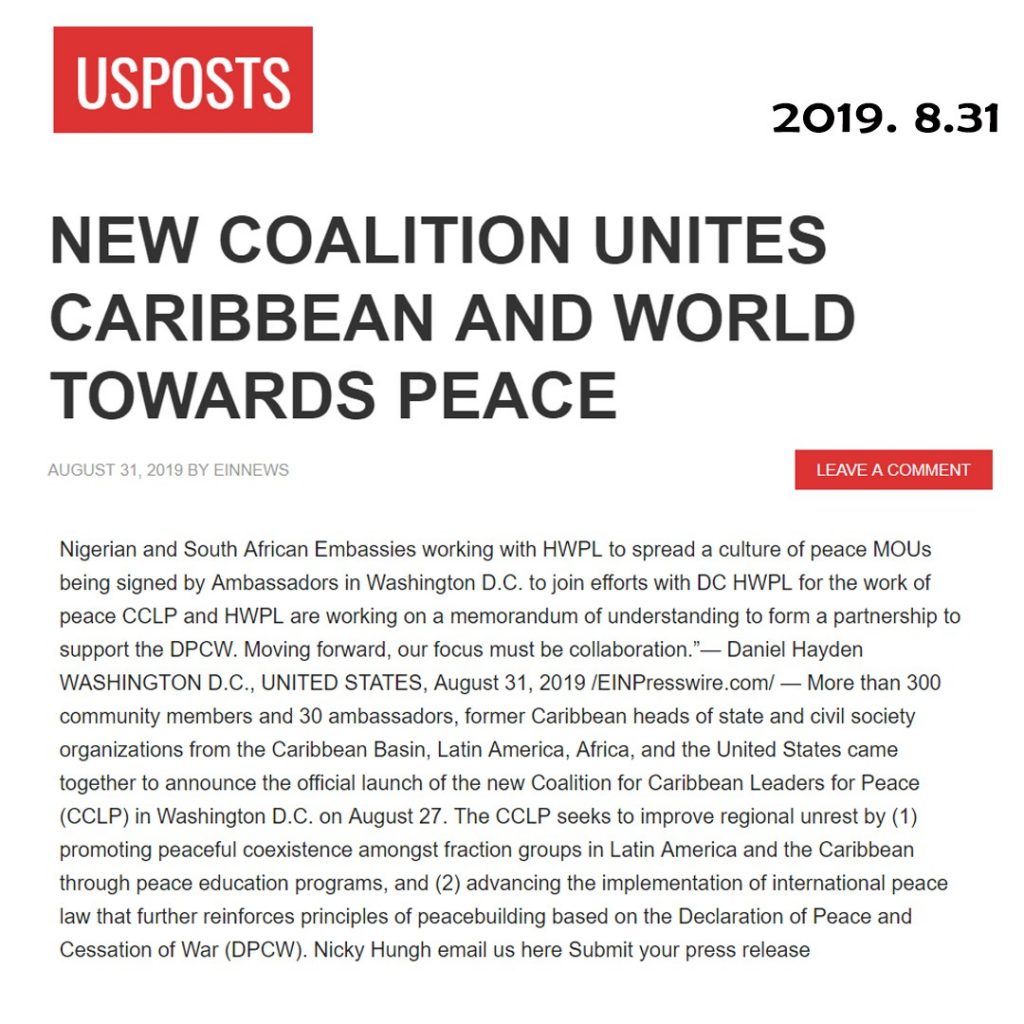 MOUs were signed between Caribbean Leaders for Peace (CCLP) and DC HWPL in Washington D.C. on August 27. I look forward to their synergy. 🙂
Reference:
https://www.einnews.com/pr_news/495155980/new-coalition-unites-caribbean-and-world-towards-peace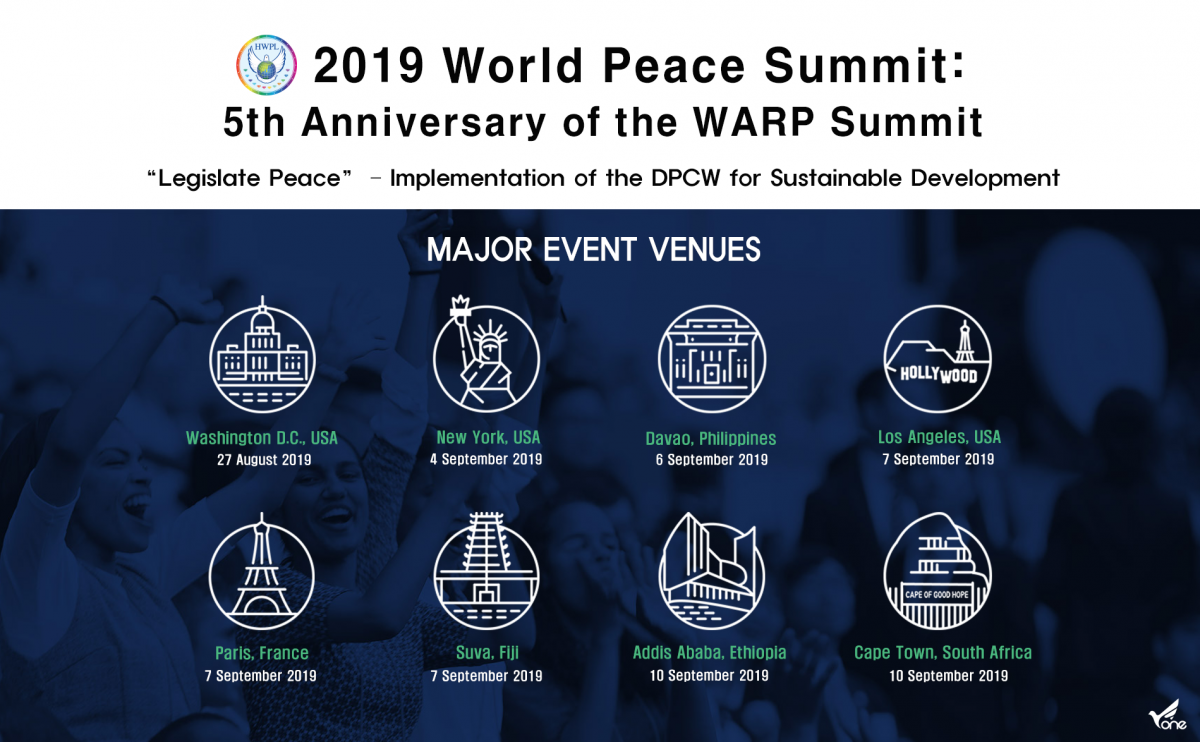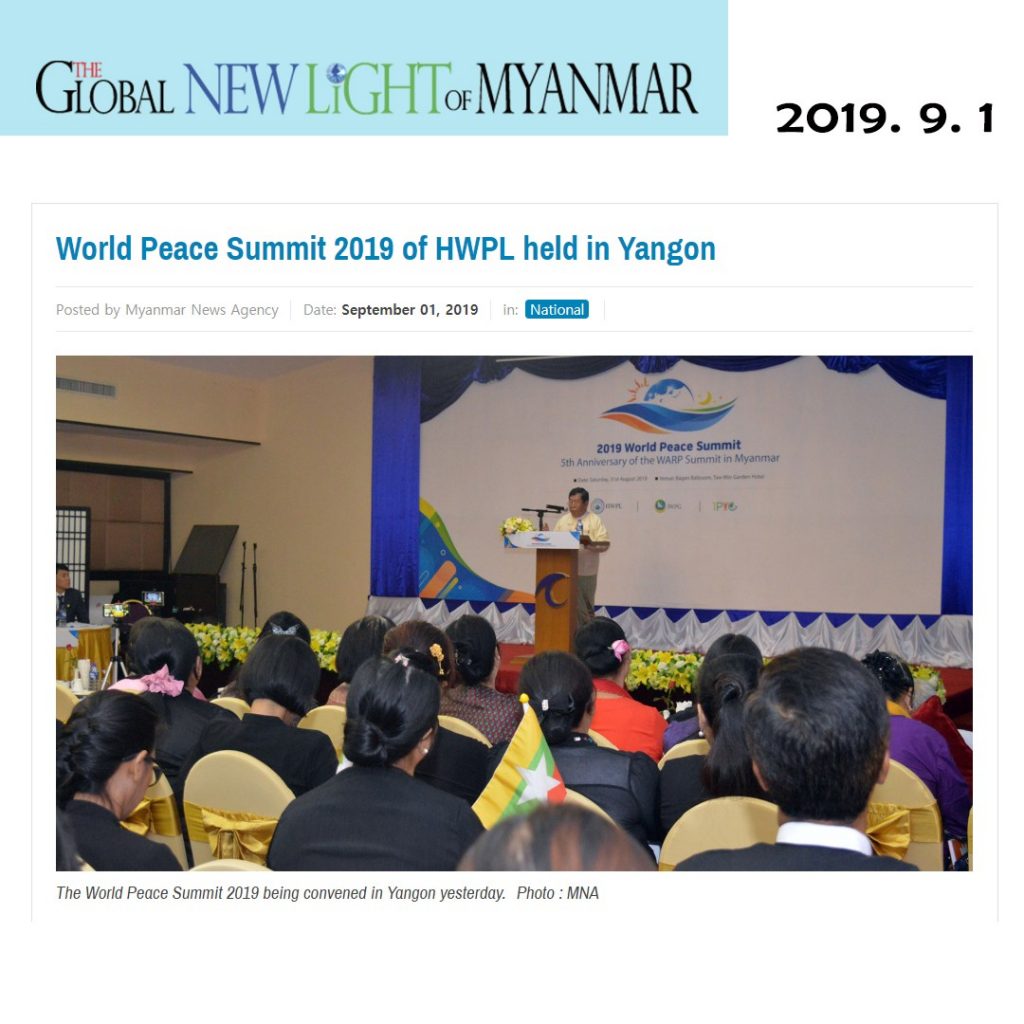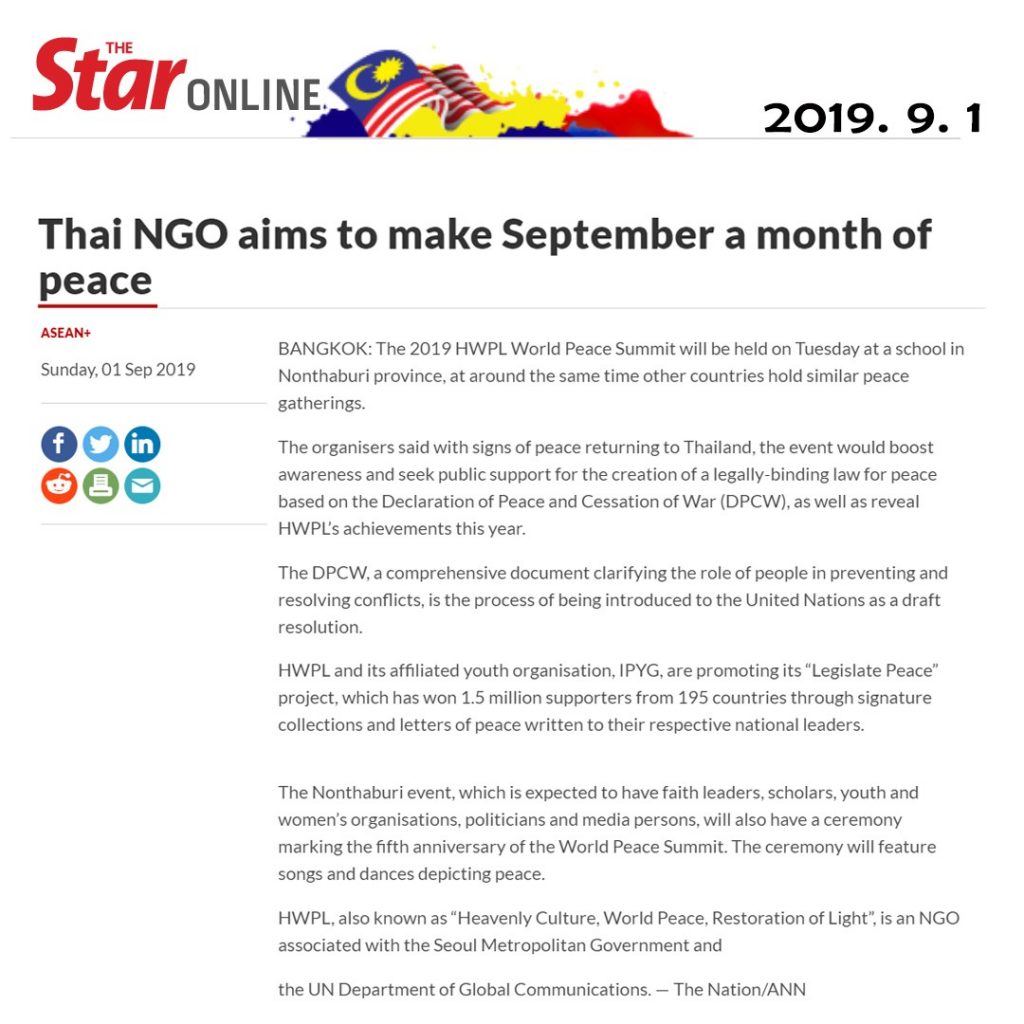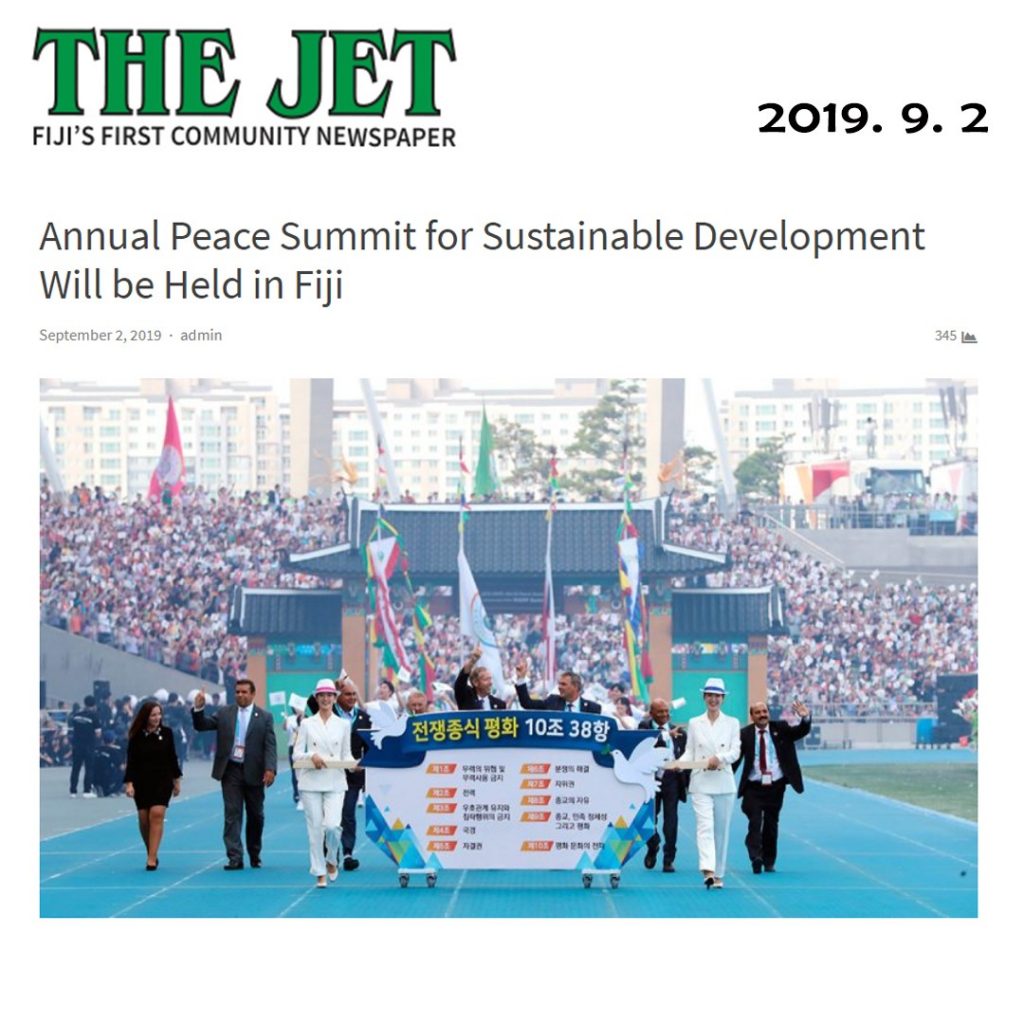 There are actually more articles, but only these articles are going to be shared. I will continue to post good articles. Nothing can stop this huge movement. Will you join us?
WARP Summit: http://bit.ly/2Zi1BDQ
HWPL: http://www.hwpl.kr/en/
HWPL Headquarters e-mail: hwpl@hwpl.kr.
Sign your support for DPCW: http://bit.ly/30lrUdI
Online Peace Letter: http://bit.ly/2P2ZgNj
Teaser1: http://bit.ly/2YX7mMd
Teaser2: http://bit.ly/2ZnWUMW
Peace is up to you 🙂 Good luck!