Green

ery

:
Color

trend of the Year 2017

  Didn't you see a lot of green around? It is a 2017 color of the year.   "Greenery bursts forth in 2017 to provide us with the hope we collectively yearn for amid a complex social and political landscape, Greenery symbolizes the reconnection we seek with nature, one another and a larger purpose." Leatrice Eiseman, executive director of the Pantone's color consulting arm, said. What is Pantone? It determines the color trend of the world. Fashion, beauty and many industries are affected. Greenery is symbolic of "new beginnings" What does it mean to you?
Greenery Peace Color :
New beginning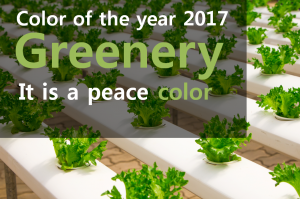 It's meaning is very cool. I feel like it is same as 'breeze'. Is it time to start something before? Are you planning a trip? Aren't your heart throbbing with joy? Revitalize! It maybe a mission of the young people. Have you ever think color of the peace is what? I think it fits well 'greenery' I will name it a 'Greenery peace color'. Fresh, second wind, new beginnings, vitality! It is not important what to wear. "Look for the woman in the dress. If there is no woman, there is no dress." Coco Chanel said. It means that it is more important who you'll be. What is in  your mind? Peace's new wind is blowing. I'll show you 'Blowing in The Wind – Bob Dylan'.
  If you want concrete and substantial peace movement? My other 4 posting is here. Fresh! second wind! new beginnings! vitality! (click one by one)
"Fashion is not something that exists in dresses only. Fashion is in the sky, in the street, fashion has to do with ideas, the way we live, what is happening." – Gabriel Coco Chanel
Peace

is up to you

:0

Good luck

!