P

yeong

C

hang 2018 Olympic and Paralympic Winter Games
 Yu Ho-Jin, the illusionist, is the winner of the Grand Prix Award at the FISM World Championships of Magic in 2012. Everyone said "It is a good idea to connect Magic and Olympic games." Magic and Olympics have something in common. After thousands of desperate efforts, we can bear fruit. So It can be beautiful. 'There is nothing in a caterpillar that tells you it's going to be a butterfly.', R. Buckminster Fuller said. Like this quote, they can't see anything for a long time. They will become butterflies. The slogan of PyeongChang 2018 is "Passion. Connected." This video showed 4 magical experience(Cross-country, speed skating, ski jump and snow board). Did they really do? It sounds really good to get interested in. I want to really see it.
---
What opens up a new horizon?
---
Theme song for the PyeongChang 2018 Olympic T

o

rc

h

Relay
Before we speak about 'Theme song', we must know about slogans of PyeongChang 2018. Because the name of this song is the 'Let Everyone Shine' which is the slogan of torch relay. And PyeongChang 2018 Olympic Torch has two keywords, Olympic Spirits & New Horizons. New Horizon is the vision of PyeongChang 2018. There are 4 parts, Cultural, Environmental, Geographical and Economic New Horizons. It is to create a sustainable legacy. The flame of torch will shine the potential of everyone's dream, passion and their future, "anytime and anywhere", and open new horizon. Peace is waiting for you! We Are One!!! Passion is connected!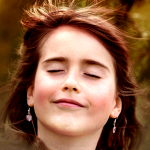 "PEOPLE. CONNECTED."
"POSSIBILITY. CONNECTED."
"PEACE. CONNECTED."
"Passion. Connected."
---
What makes us continue to challenge?
---
Formal homepage : https://www.pyeongchang2018.com/en/
Olympic Torch Relay : https://www.pyeongchang2018.com/en/torch-relay
Peace

is up to you

:0

Good luck

!