Please President, Stop the coercive conversion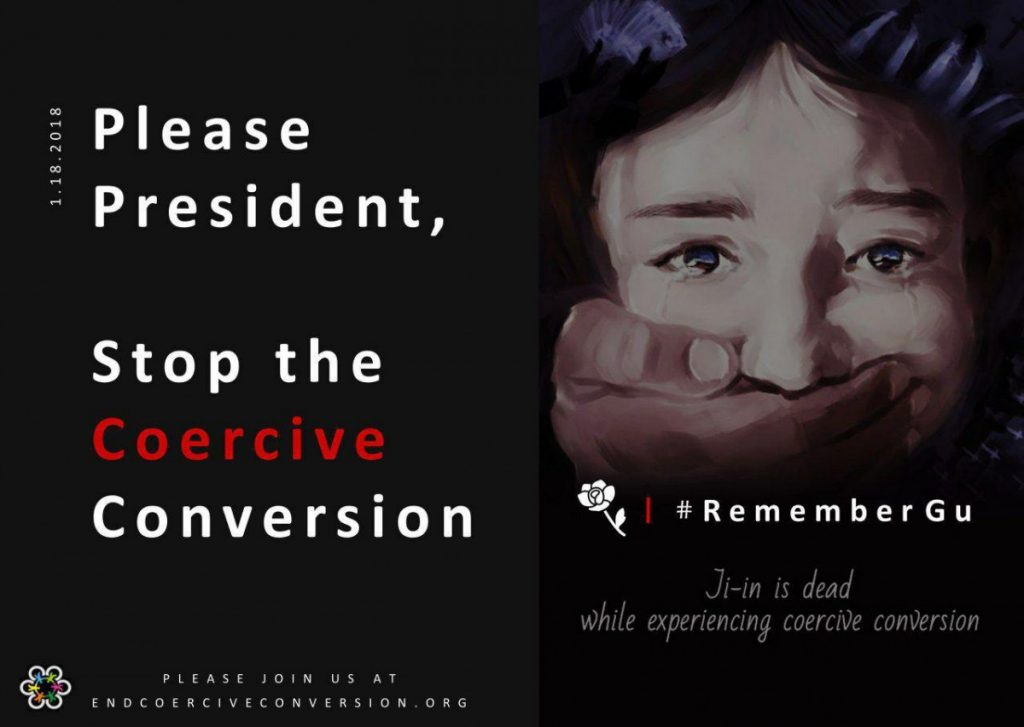 "Hello. I'm Ji-in Gu. Mr. President, Please listen to my story. Stop the painful kidnapping, detention and endless assaults in 44 days."
On January 18, 2018, a flower fell to the ground in a pension in Korea. The late Ms Gu, who had a lot of dreams and had a lot of career ahead, was only 25 years old. In my first posting, we looked at the story of late Ji-in Gu, who seriously violated human rights despite human's desperate efforts to protect human rights.
We still have two questions. Why did she have to die of suffocation? Why did parents keep their adorable daughter in custody?
The Answer is… 'Religion'
Report on the Freedom of Religion in the World
In the Article 18 of the Universal Declaration of Human Rights (UDHR), 'Everyone has the right to freedom of thought, conscience and religion; this right includes freedom to change his religion or belief, and freedom.' How much freedom of religion is being guaranteed in human rights?
According to the United States Commission on International Religious Freedom (USCIRF) 's report on religious freedom in 2018, 16 countries classified as "countries of particular concern" include North Korea, as well as Burma, China, Eritria, Iran, Saudi Arabia, Sudan, Tajikistan, Turkmenistan, Uzbekistan, Central African Republic, Nigeria, Pakistan, Russia, Syria and Vietnam. Terrorism, murder, slavery, rape, incarceration, forced migration, coercive conversion, intimidation, property confiscation, women's alienation, and ban on religious activities are still happening in these countries.
USCIRF 2018 Annual Report
https://www.uscirf.gov/sites/default/files/USCIRF2018AnnualReport_abb_wlinks.pdf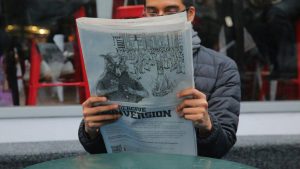 In Pakistan, for example, 1,000 girls are kidnapped and forced to change religion every year. Usually, girls in religious minorities, sometimes teenagers are kidnapped and forced to convert to Islam, and marry kidnappers or his accomplices. The daughters are forced to be educated in captivity, and when the police come to them, criminals who kidnap, detain and assault her are evading all legal responsibilities because they are her husband, her family. That's why her parents can never see their daughter for the rest of my life, even when her parents went to find daughters with the police. Therefore, Human rights activists around the world spoke out wholeheartedly, but the criminals were hiding behind the name of religion.
Present State of Coercive Conversion Programs

'The 1,000 victims of coercive conversion..
77.4% of them have sever trauma'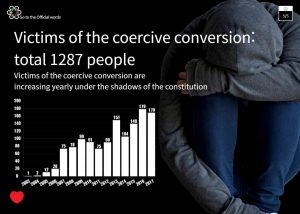 Even in Korea, the country of Kpop, where religious freedom was stipulated in the Constitution, violations of religious freedom are taking place. The reason why Ms. Ji-in Gu had to die of suffocation is 'Coercive Conversion Programs'. The reason why parents kept their adorable daughter in custody is 'Coercive Conversion Programs'. All things were because of illegal coercive conversion that allowed kidnapping, incarceration and murder in the name of religion. Was there a parent who wanted to kill his beloved daughter? Nope. Someone else must be behind all this. They are the 'coercive conversion pastors' who ordered everything and asked for lots of money.
Coercive conversion pastors instigate anxiety of parents and use their love to manipulate them behind. At the dictation of pastors, parents handcuffed her hands and feet, lock her in a pension and force her to convert. This is how they get away with the law. Through the coercive conversion program, one Christian Council of Korea (CCK) minister even received up to $894,425 USD, for their guidance.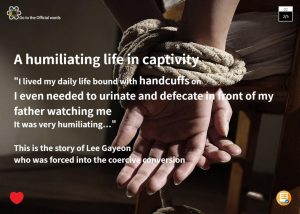 According to Human Rights Association for Victims of Coercive Conversion Programs(HAC), The victims of coercive conversion programs numbered about 1,000 from year 2003 to 2017. 96 victims were confirmed in the first half of this year alone. In a survey of 900 people from 2003 to March 2015, 52 percent of the victims were imprisoned, 42 percent of them were taken to coercive conversion program by kidnapping. It was even reported that 10 people were hospitalized in psychiatric hospitals for not being converted. More seriously, their pain didn't end there. 77.4 percent of the victims felt extreme fear caused by a violent environment. And 65 percent of the victims suffered from mental disorders and stress due to the coercive conversion program.
After Kim was beaten to death by a hammer (by her husband) in 2007, Ms. Gu made a petition to the president, but nothing changed. As a result, Ms. Gu died of suffocation on January 18, 2018. Then, 1 year anniversary has come, and the sad thing is, nothing has changed. The voices of her friends keep ringing in my ears. "She petitioned the president for help, but nothing changed! and she died! Will you take action after I die!!!"
The Cry of the World's Human Rights Activists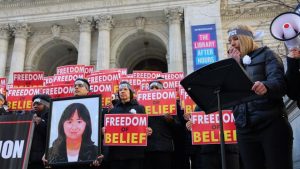 The Unanswered Government and the President, the Coercive Conversion Pastors who cleverly shirk their legal responsibilities.
There is widespread condemnation of the human rights abuses of coercive conversion program all over the world. Ms. Gu's death resounded through the world. The 221 U.S. media outlets including NBC, Columbia Broadcasting System (CBS), and ABC has reported extensively on the human rights issue under the title of 'South Korea: The Olympic Games Amid Large-Scale Human Rights Protests.' In Korea alone, there were countless protests and 120,000 citizens from each cities participated nationwide for human rights. Religious groups and politicians from all over the world hold rally voluntarily to denounce the coercive conversion program of the CCK Korea. And U.N. headquarters and Washington condemn it as an act of giving religion a bad name. Korea's dark truth was covered in about 600 reports in 41 countries.
Reference: http://www.peacestep.com/2018/08/10/africa-pray-for-peace-religious-freedom-uniting-against-coercive-conversion-2/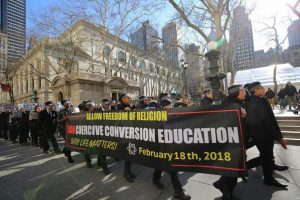 With nearly a year approaching, protest rallies against the violation of religious freedom continue from Los Angeles to South Africa, France, the Philippines, Washington, D.C. and San Francisco, and the world's media poured out many reports. Thanks to an advertisement in the New York Times on the tragic death of Ms. Ji-in Gu, human rights activists' voices have became louder. After hearing the unfortunate news, Ms. Jenifer (New York) began a fund-raising campaign through the GoFundMe. So the New York Times ad on 28th November can be possible. The sad news is that Ms. Jennifer, who started the fundraiser, died of cancer and the Jennifer's family took the money to run an ad in the New York Times. Because it is her wish.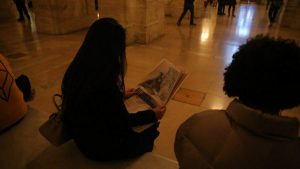 Despite the media's help and criticism of human rights activists around the world, why has nothing changed in a year? Why is this happening in South Korea, the home of K-pop, which hosted the Pyeongchang Peace Olympics? Let's find out at the next posting.
Memorial site
www.facebook.com/remembergu
www.youtube.com/endcoerciveconversion
Human rights is up to you :0 Good luck!